Top athletes who bid farewell to their careers in 2017
Updated Friday Dec 29 2017
As the year ends, we take a look at some athletes who hung up their boots but not before leaving an indelible mark in the world of sport they belonged to and inspiring generations of their fans to live their dreams. 
Gianluigi Buffon
Italian goalkeeper Gianluigi Buffon called time on his 20-year, 175-cap international career after Italy failed to qualify for the World Cup 2018 in a major heartbreak for the football-loving nation. 

Buffon, who made his Italy debut in October 1997, was one of the driving forces behind his country's run to the 2006 World Cup title, where he didn't concede a single goal to opponents in regulation time over the course of seven matches - letting in only an own-goal by Cristian Zaccardo and a penalty by Zinedine Zidane in the final against France. 
The goalkeeper helped Parma to the UEFA Cup title back in 1999, and has since won eight Serie A titles with Juventus, including the last six.
Xavi 
Barcelona legend Xavi revealed in November his intention to retire from football and said he will hang up his boots in 2018.

The four-time Champions League and World Cup winner has planned an immediate transition into coaching.

Frank Lampard
English footballer Frank Lampard called it quits in February 2017, after a 13-year run with Chelsea, a Champions League trophy and three Premier League titles later.
"I'm immensely proud of the trophies I've won, of representing my country over 100 times and of scoring more than 300 career goals," Lampard wrote on Instagram.
Xabi Alonso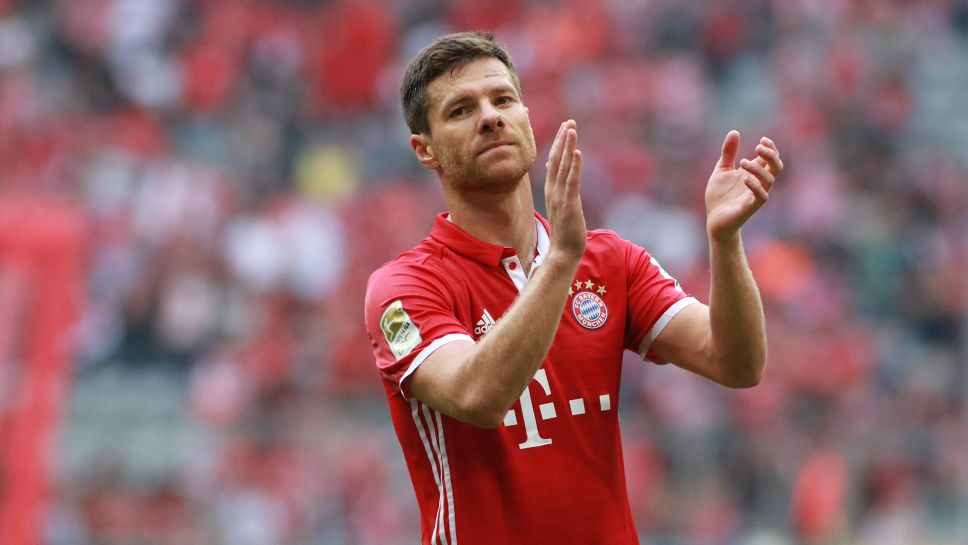 The Liverpool, Real Madrid and Bayern Munich midfielder announced a shock retirement in March with a cryptic farewell message.

The former Spain stalwart has a long list of trophies, which include two Champions League crowns and five league titles across spells at Liverpool, Real Madrid and Bayern, as well as the World Cup and two European Championships with Spain.

Pirlo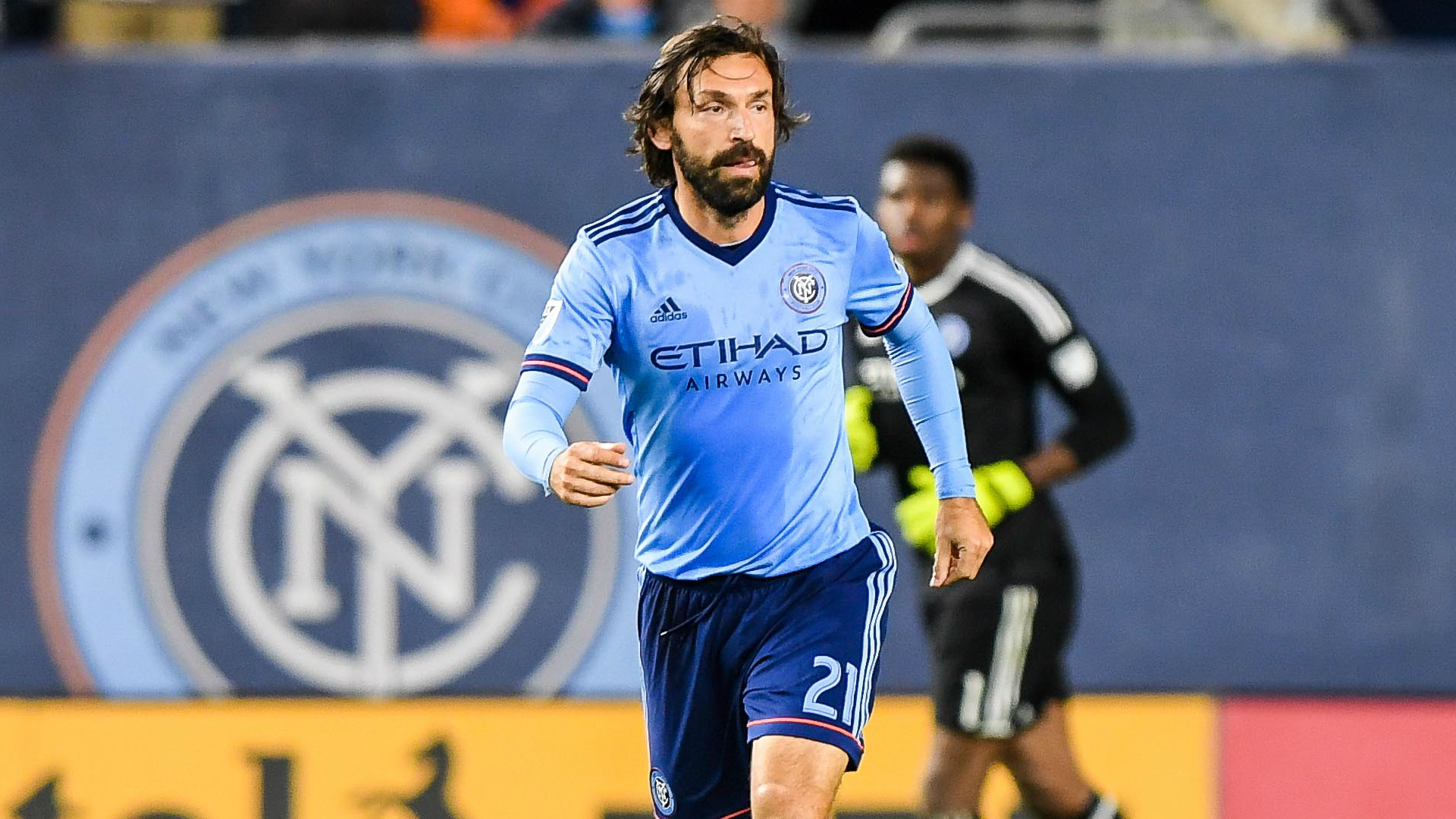 Former Juventus, Milan and Italy midfielder Andrea Pirlo announced his retirement from football at the age of 38, after his team, New York City FC, were knocked out of the MLS play-offs in November. 

Pirlo won the World Cup with Italy in 2006, and played 400 games, winning two Serie A titles and the Champions League in 2003 and 2007 in a decade with Milan.

Martina Hingis
Swiss tennis star Martina Hingis, a Hall of Famer and one of only six women's players to hold the No. 1 ranking in both singles and doubles at the same time, announced her retirement (for the third time).
Hingis won Grand Slam titles Nos. 24 and 25 at the US Open in September, capturing the women's doubles and mixed doubles titles. Overall, she won 13 major doubles titles, along with five in singles and seven in mixed doubles.

Including doubles, she won 25 Grand Slams during her career.
David Lee
David Lee, a two-time NBA All-Star who won a championship with the 2015 Golden State Warriors, announced his retirement via Instagram in November. 
Lee, 34, also recently announced his engagement to tennis star Caroline Wozniacki.

He enjoyed his most productive years with the Warriors, before stints with the Boston Celtics, Dallas Mavericks and, finally, the Spurs.

Carlos Beltran

Carlos Beltran's 20-year run as one of Major League Baseball's most dynamic talents ended when the nine-time All-Star outfielder announced his retirement.
Beltran, 40, hit 14 home runs for the Houston Astros this season before the team went on to win its first World Series title.

He finished his career with 435 home runs and nine All-Star appearances.
Matt Cain
San Francisco Giants starter Matt Cain decided to call it quits at the end of the season, after a solid 13-year career with the team. 

At the time of his call-up on August 29, 2005 he was the second-youngest player in MLB at the age of 20. 

He made three All-Star appearances and threw at least 200 innings six times. At his peak, he was easily one of baseball's best pitchers for a seven-year span.
Ashish Nehra
Indian bowler Ashish Nehra called time on his 18-year cricket career by playing his last ever international game against New Zealand, a T20, at his home ground of Feroz Shah Kotla in New Delhi on November 1.
Nehra made his India debut in 1999 under the captaincy of Mohammed Azharuddin. Throughout his illustrious career, he played 17 Tests, 120 ODIs and 26 T20 internationals, picking up 44 Test, 157 ODI and 34 T20 wickets. 
He was also part of the 2011 World Cup-winning Indian squad, with a match-changing performance in the semi-final against Pakistan. However, he missed the final due to a finger fracture.

and finally.. #MisYou 
A legacy came to a fairytale end on May 14, 2017, when the most successful Test captain and the greatest batsman in the country's history, Misbah and Younis, retired from international cricket together after a historic Test series victory in the West Indies. 
It was Misbah's 11th series win, the most by an Asian captain, and his 26th win as captain, already the most by any Pakistani captain in history.

Younis bid farewell after crossing the 10,000 Test runs mark, the most by any Pakistani player in the history of Test cricket.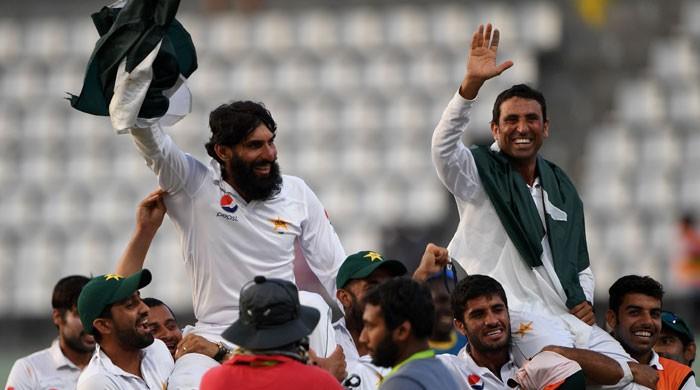 Misbah and Younis helped re-write history and left an indelible mark in the world of cricket, and of course, in Pakistan's history. 
We #MisYou.
This article is part of Geo.tv's look back at 2017