LONDON: The Metropolitan Police have warned a Pakistani national of prosecution and possible jail if he attempted to film the young children of Hasan Nawaz Sharif.
The warning came after a film of his sons, aged 5 and 10, went viral on the social media on August 6, 2017. Details have emerged of the police operation that was launched on the complaint relating to Hasan Nawaz Sharif's minor children after Shahbaz Ayub Qureshi, of Milliners Way, Luton, made a video of Hasan's sons while he was shopping with his wife and minor children at Morrisons Supermarket and then uploaded it on his social media accounts.
The same footage of Hasan Nawaz, his wife and two minor sons was aired on at least two televisions and dozens of social media accounts without consent of parents of minors in breach of laws that protect minors under 16 in England and Wales.
On 6 August 2017, Hasan Nawaz and his sons were shopping in Morrisons when Shahbaz Ayub Qureshi approached Hasan and struck up conversation and then started speaking impolitely to him and filmed his children, as shown in the video footage.
At first, the conversation was cordial but after 10 seconds Qureshi became abusive towards Hasan and filmed him, disappearing into the area accessible only to staff. The police were informed, after seeing footage of minors on the social media, about concerns related to minors as well as Hasan Nawaz Sharif himself, police sources have confirmed.
Qureshi was informed that upon entering a supermarket on a private shopping trip, Hasan Nawaz's sons had a reasonable expectation of privacy and no expectation that a film recording would be made and published online and that filming minors was a criminal act under Harassment Act 1998 and a person guilty of the offence of harassment is liable on summary conviction to imprisonment.
Shahbaz Ayub Qureshi has given a written undertaking to the authorities confirming that recording and publishing footage of Sharif's children without consent of a parent was both wrong and likely to contrary to the law of England & Wales. "I will make no attempt to approach or otherwise contact Mr. Sharif or any member of his family again and I apologise unreservedly to Mr. Sharif and his family for my actions."
Shahbaz Ayub Qureshi said he deliberately recorded footage of Sharif's young children without consent of a parent and then circulated it on his social media platforms didn't know that it was an illegal act.
"I removed the footage immediately from my social media sites and contacted nearly a dozen websites to take it off from their sites. I am contacting more websites to make sure that this footage is taken off where minor children are shown unpixellated. I have learnt the lesson and I have admitted that I was wrong in my actions," he said.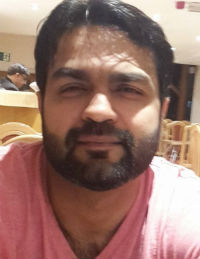 Hasan Nawaz Sharif's lawyer also wrote to Shahbaz Qureshi and warned him of the consequences of filming of minor children and causing harm to them as the faces of children were clearly visible in the video.
When approached for comment, Hasan Nawaz Sharif confirmed that a video of his children was circulated online which went viral and generated concern of the local government council which also regulates the schools and welfare of the minors, leading to first action by the police.
He said: "I have been filmed hundreds of time and discussed in media which is perfectly fine and there cannot be objection to that. However, minors out of the public eye should be spared and not dragged into political fights.
"I was approached by the police and I confirmed that the video was made against our consent and unknown to us. I have nothing personal against the person who made the film after he confirmed he will not approach the minors again and tendered a written apology."
Originally published in The News