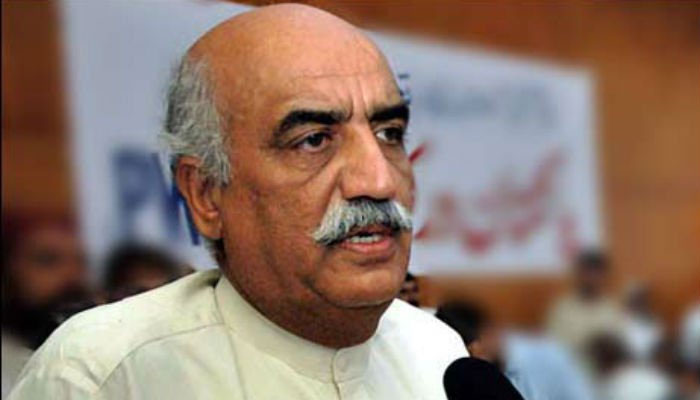 ISLAMABAD: Opposition Leader Khursheed Shah Wednesday claimed that he was offered Rs10 million bribe by a tour operator during his tenure as minister for religious affairs.

Shah made the statement during his address with the National Assembly on Wednesday. It is also pertinent to note here that nearly 2,800 new companies were registered as Hajj tour operators during the past tenure.
Here the question rises if a tour operator offers Rs10 million bribe for acquiring Hajj quota, then how would he compensate for this amount? It is quite obvious that the pilgrims will have to pay for these 'expenses'.
It should be noted here draw for official Hajj scheme has been delayed in the wake of litigation by tour operators against Hajj Policy 2018 and ratio of Hajj quota. While the process of receiving applications under private Hajj scheme could not even start.
Sources informed Geo News that under the official Hajj scheme this year, around 3,75,000 Hajj applications were received and these applicants currently have their Rs106 billion deposited with various banks.
Another question is that as to who is skimming the profit on this Rs106 billion, lying in different banks for the past 8 months.
Members of the Parliament have also expressed reservations over Shah's claims and questioned why did he not bring the issue to light while he was the minister for religious affairs.
Sitting Minister for Religious Affairs, Sardar Yousuf, said no one would dare offer bribe to him and that Shah would have spoken of the time when he was heading the ministry.
"We have been trying to provide all facilities to pilgrims and if an individual has any reservation, the he should consult the Ministry of Religious Affairs."
He said the ministry will not get the amount deposited by applicants before balloting, and it will remain with the banks until then.