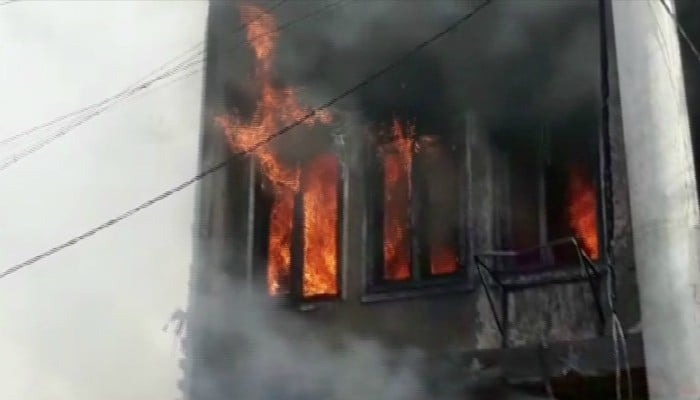 FAISALABAD: A female customer and a shopkeeper were burnt to death after a number of shops caught fire in the city's Tata Bazar, rescue sources said.
Rescue officials said that a transformer in the market blew up, after which a shop adjacent to it caught fire.
The fire then spread and quickly engulfed a number of shops.
Over 10 fire tenders managed to extinguish the fire after 2.5 hours, rescue officials said.
Locals added that a complaint regarding the "faulty" transformer had been made with the Faisalabad Electric Supply Company (FESCO) but no action was taken.
They blamed the power supply company for the incident and demanded action against those responsible.