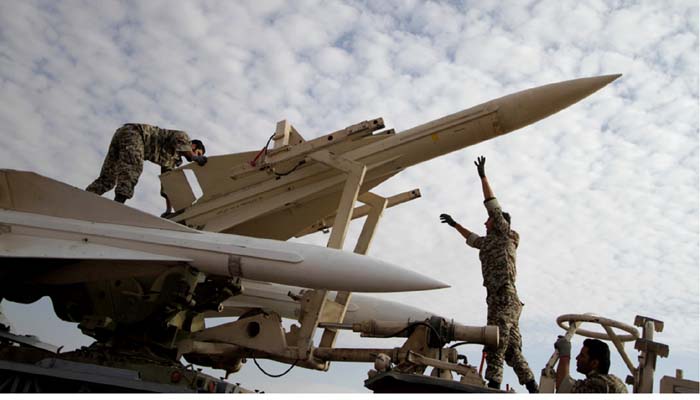 Iran will not negotiate over its ballistic missiles until the United States and Europe dismantle nuclear weapons and long-range missiles, a top Iranian military official said on Saturday.
Separately, Iran confirmed that the Iranian foreign minister had met his former US counterpart John Kerry on the sidelines of a Munich meeting last month. The New Yorker magazine earlier reported that Kerry had urged Tehran not to abandon a 2015 nuclear deal, despite tensions with the administration of US President Donald Trump.
While Iran has accepted curbs on its nuclear work - which it says is for purely peaceful purposes - it has repeatedly refused to discuss its missile programme, something the US and European countries have called for.
"The condition for negotiating Iran's missiles is the destruction of the nuclear weapons and long-range missiles of the United States and Europe," Iranian Armed Forces spokesperson Masoud Jazayeri was quoted by the state news agency IRNA as saying.
Iran says its missile programme is defensive, and that it is not related to Tehran's 2015 nuclear deal with world powers which led to the lifting of sanctions against the country.
European powers and Iran have started talks over Tehran's role in the Middle East and will meet again this month in Italy as part of efforts to prove to Trump that they are meeting his concerns over the 2015 nuclear deal.
On Friday, the New Yorker reported that during a meeting, which it said was attended by others involved in the nuclear deal,"Kerry quietly urged the Iranians not to abandon the deal or violate its terms - whatever the Trump Administration does".
Iran's foreign ministry spokesman Bahram Qasemi, quoted by IRNA, said that Foreign Minister Mohammad Javad Zarif "has always met on the sidelines of such international summits with attending personalities and elites ... in the framework of preserving Iranian interests".
Zarif had met on the sidelines of the Munich Security Conference with "John Kerry and Ernest Moniz, foreign and energy ministers of the previous US government, who have a critical attitude towards Trump Administration policies", Qasemi said.