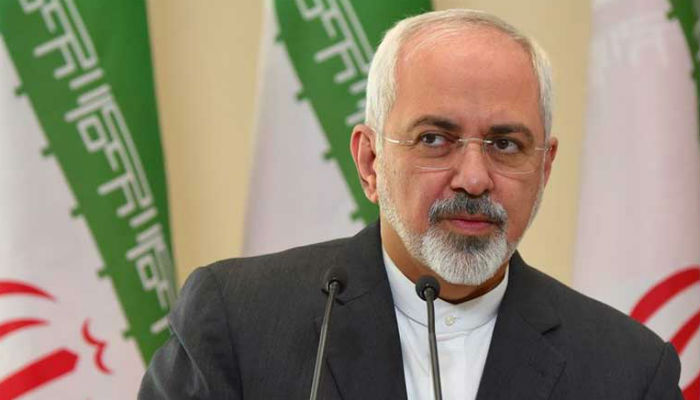 ISLAMABAD: Iranian Foreign Minister Mohammad Javad Zarif, while on a three-day official visit, said Iranian leadership will not let its soil be used against Pakistan. 
The Iranian envoy, speaking to journalists, added that Iran's relations with India are not aimed against Pakistan.
Zarif also invited Pakistan and China to invest in the port of Chabahar, strategically situated at the mouth of Straits of Hormuz and said both countries will need to cooperate for ending terrorism in the region. 
The neighbouring country's top diplomat is in Pakistan for talks with the Pakistani leadership during his visit.
Zarif, who arrived early Monday morning, received a warm welcome by senior officials of the Foreign Ministry at Islamabad airport.
The Iranian foreign minister is heading a 30-member delegation, which will hold talks on several bilateral issues. 
During the meetings, the Iranian delegation will discuss matters pertaining to trade, energy, culture, people to people contacts besides discussing other matters of mutual interest.
Zarif is also expected to hold meetings with President Mamnoon Hussain and Prime Minister Shahid Khaqan Abbasi. 
He will also hold meetings with the Pakistani leadership and address a think tank on mutual relations of Pakistan and Iran.
'Trade between Iran, Pak witnesses 50pc increase'
While addressing the Pak-Iran Business Forum on Monday, the Iranian foreign minister shared that there has been a 50 per cent increase in trade between Pakistan and Iran since last year.
"Together, we can move towards free trade agreement," he shared, adding that Pakistan and Iran are leading Muslim countries in different industries.
Foreign Minister Khawaja Asif also weighed in on the topic and remarked that the trade activity between Pakistan and Iran has increased in the past two years.
"Trade with Iran has increased by USD1 billion," said Pakistan's foreign minister.
Zarif also remarked that extremism and terrorism spread due to poverty.