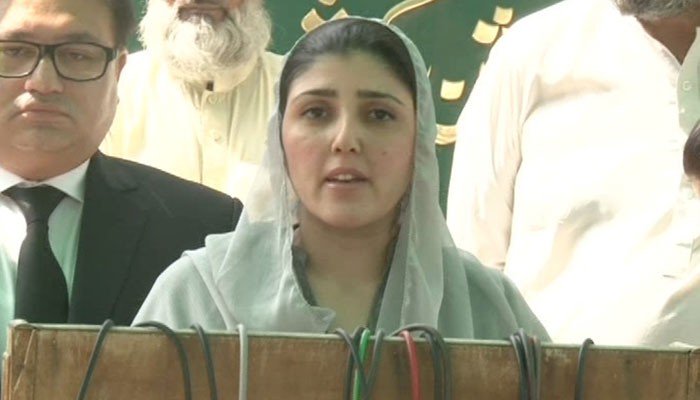 ISLAMABAD: Former Pakistan Tehreek-e-Insaf member Ayesha Gulalai's nomination papers to contest the upcoming general election from NA-53 Islamabad were challenged on Monday.
Gulalai, who had announced to quit the PTI in August last year after levelling allegations of harassment and corruption against party chairman Imran Khan, would be facing off against him and former prime minister Shahid Khaqan Abbasi from the said constituency.
However, another candidate contesting from the constituency, Makhdoom Niaz, has challenged Gulalai's nomination papers claiming she is neither 'Sadiq' nor 'Ameen' because she failed to present proof to back her harassment allegations against Imran Khan. She also did not register a case against the PTI chairman, and hence she should be disqualified on the grounds that she is not Sadiq and Ameen, Niaz claimed.
The candidate further said that Gulalai did not care about the people, she only wanted to go up against Imran in the polls.
Responding to the objections, Gulalai submitted a written response in which she clarified that a committee was formed to probe the harassment allegations and she appeared before the committee but Imran did not turn up.
Meanwhile, the nomination papers of PTI chief Imran Khan were also challenged from NA-53 seats in Islamabad last week. Imran's legal counsel earlier today submitted reply over the objections to his candidacy for the upcoming general election for NA-53 constituency of Islamabad.
The reply, which was submitted by the assistant lawyer of Babar Awan, stated that the objections to Imran's candidacy are baseless and based on fraud.
The objections have been submitted over photo stated documents and have yet to be verified, states the written reply, adding that the objections raised against Imran fall under the ambit of forgery.