St Petersburg: White nights and football fever
Updated Tuesday Jul 10 2018
We were finally headed to St Petersburg, after two live matches, countless sights and photos and several fun hours spent with football fans from around the world in Moscow.
Even though there was a lot left to see in Moscow, we had tickets to the Round of 16 match in St Petersburg and we couldn't wait to embrace new adventures in such a historic city.
When we landed in St Petersburg, we were met with a fascinating phenomenon called 'White Night' –a beautiful, strange occurrence where the sun does not descend below the horizon enough for the sky to grow dark. It is caused by the northerly geographical location of St. Petersburg – at 59 degrees 57' North, it is one of the northern-most cities in Russia, roughly on the same latitude as Oslo, Norway. This essentially means that from mid-May to July, the sun never sets here.
And this meant that it was difficult to fall asleep here. I had to bury my face in the pillow to doze off.
St Petersburg is very different from Moscow. It has narrow streets, with an intricate network of canals running through it. The city has a lot more of a European and Catholic feel to it, compared to Moscow's nationalist air.
Situated on the Neva River at the head of the Gulf of Finland on the Baltic Sea, St Petersburg was founded by Tsar Peter the Great in 1703. In 1914, its name was changed from Saint Petersburg to Petrograd, in 1924 to Leningrad, and in 1991 back to Saint Petersburg. Between 1732 and 1918, St Petersburg was the capital of Imperial Russia.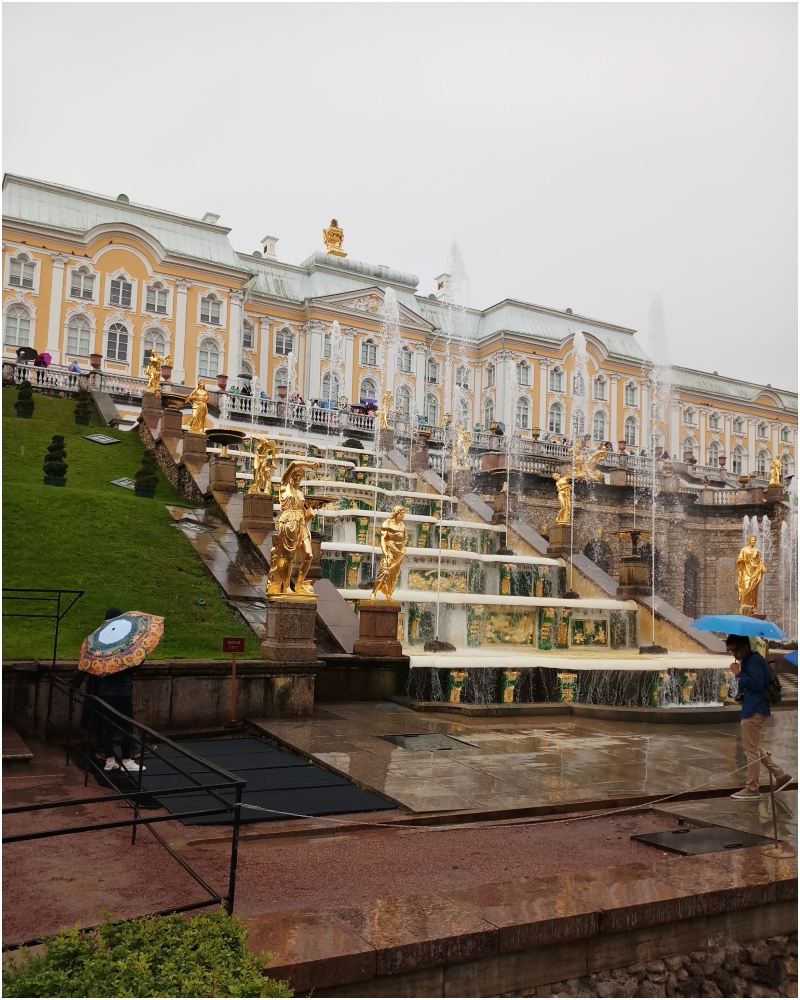 The city has some breathtaking structures, one of which is the Winter Palace and the Hermitage Museum. It houses a large collection of paintings from all-time greats such as Leonardo da Vinci, Monet, Picasso, Matisse and Van Gogh. The museum is also home to the famous Golden Peacock – a fascinating sculpture made from gold.
A number of beautiful churches dot the city, such as the Kazan Cathedral, Saint Isaac's Cathedral and the iconic Church of the Savior on Spilled Blood.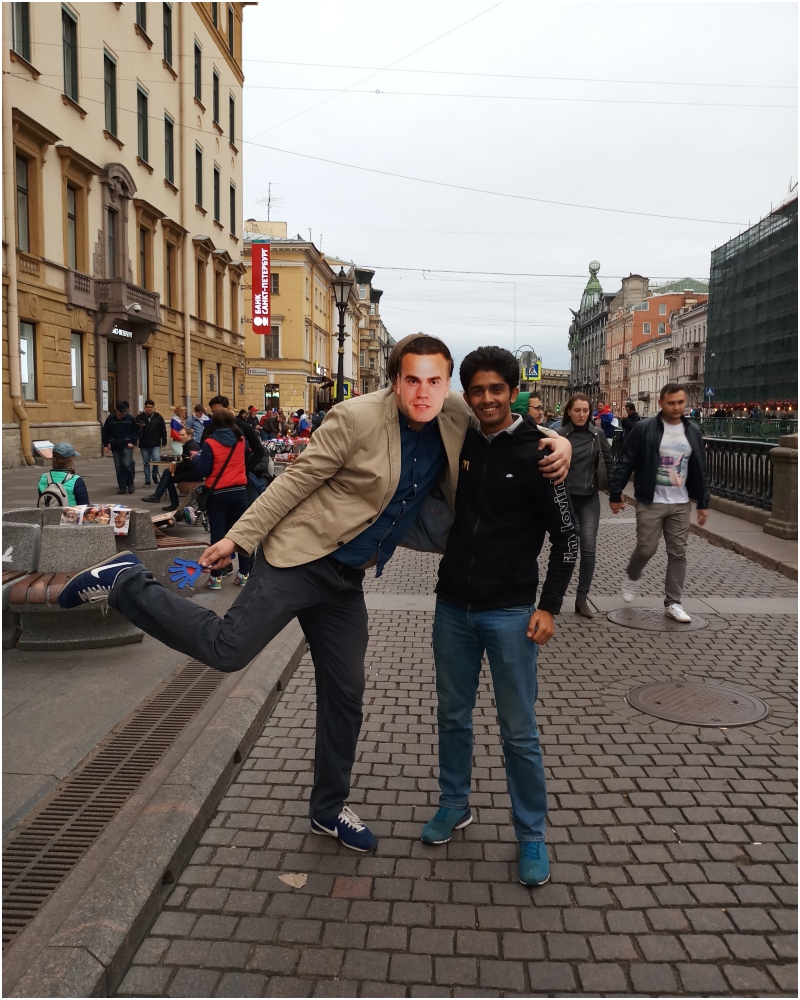 By boat you can access the Peterhof Palace, a series of fancy fountains and perfectly manicured gardens built out on the orders of Peter the Great. You're only a 40-minute boat ride away from getting transported back into the imperial times.

We were in St Petersburg to witness one of the biggest upsets in football history. Hosts Russia were about to take on Spain, with little hopes of beating the European giants. It was no surprise then, that the entire city went berserk when Russia knocked out Spain on penalties.
Jubilant fans took to the streets in a frenzy, singing and dancing in every nook and corner. We saw people celebrating on top of monuments and chanting the name of Igor Akinfeev, the Russian goalkeeper who was the hero of the night.
We had tickets to Sweden vs Switzerland, and it was finally time to make our way to the St Petersburg Stadium – home of Russian premier league club Zenit Saint Petersburg. The walk to the stadium is surrounded by trees and there is a beautiful fountain at its entrance.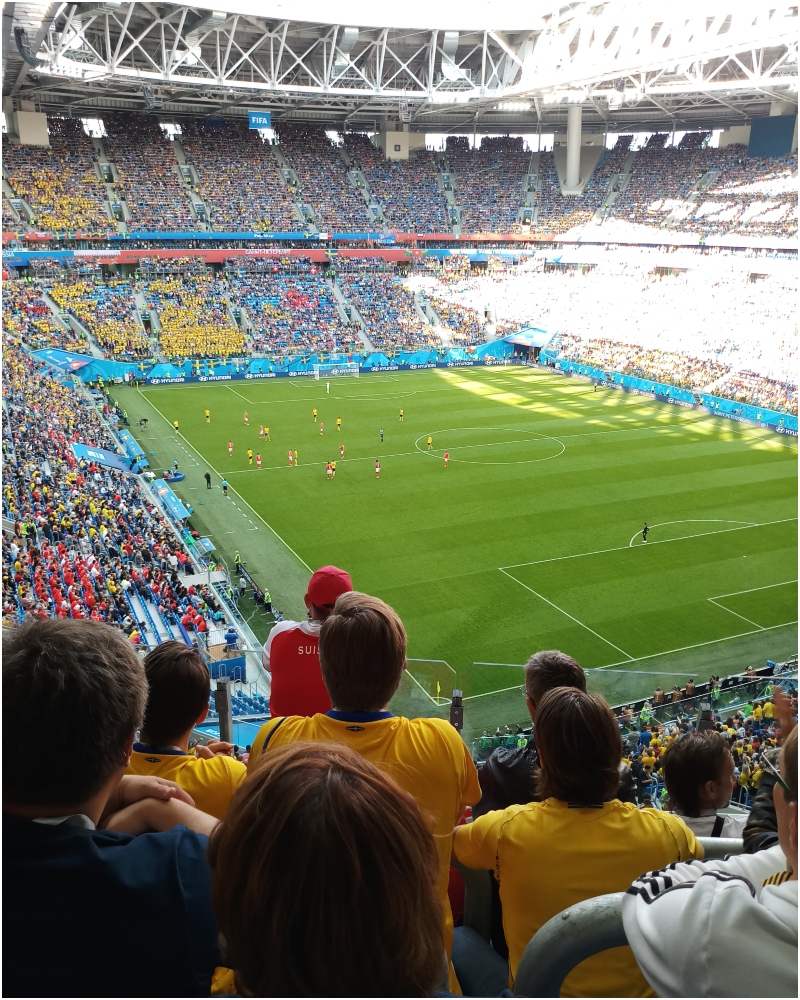 The Swedish fans outnumbered the Swiss almost 3 to 1. Everywhere the eyes went, there was a sea of yellow shirts dotted with a red one here and there. There were also a number of sulky German fans who were expecting to see their team in that game. The stadium echoed with Swedish chants, and the night ended on a happy note as Sweden outclassed Switzerland to progress to the quarterfinals. 

Cover image: A view of St Petersburg after midnight 
-- The author is a football player for Karachi United, and loves travelling to international tournaments. Follow his travels on Instagram @kez_minister.