21-The Band brings back the funk
Updated Wednesday Aug 22 2018
They are funky, they are cool and their music will definitely make you swoon.
Twenty-One or 21-the Band has surely caught the attention of all music-lovers ever since they performed their original song 'Taaray' on a reality show.

The song became an instant hit and brought the band to everyone's radar.
The band was formed in the last 2000s when the bassist and vocalist Yahya Farid, who hails from Islamabad, and guitarist Naveed Masood where studying in the same university—Lahore University of Management Sciences.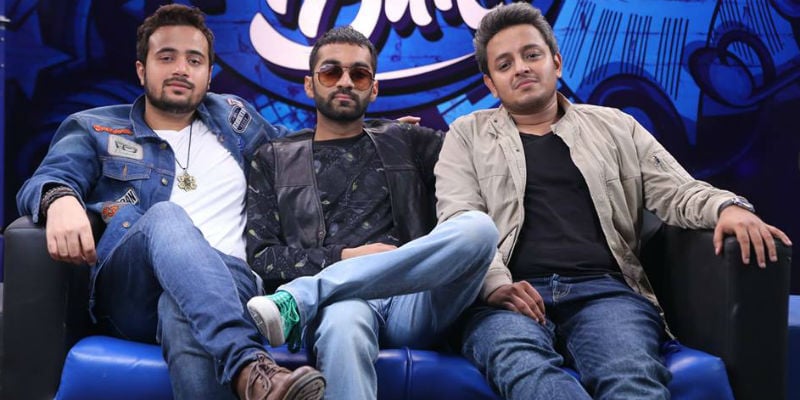 "After graduating, Yahya went back to his hometown in Islamabad, and Naveed to Karachi. Keeping in touch all the later years made the difference. Whether it was individual music production or just trading recording secrets, Yahya and Naveed did it all. I came into the picture only recently," shared drummer Athar Saeed.
The name of the band was coined when all the members were 21-years-old and the name hasn't been changed as yet.
Breaking the mould
One of the challenges faced by the band is the constant comparison with Noori.
"A lot of people think of us as the re-incarnation of Noori, but really I have a lot of mixed feelings about that statement," he shared.
However, the band members accept that Noori has inspired them to a considerable degree. "Yahya picked up the guitar after watching Ali Noor live in Lahore somewhere," Saeed shared.
Some of their other musical inspirations include Entity Paradigm—of whom Naveed is a big fan—Call, Junoon and Pearl Jam. "It won't be easy to name all [our favourite musicians], but over the years we have heard a lot of music, and we take inspiration from almost all of the bands we've been connected to."

Furthermore, the band members also balance work life with being a musician. "According to us, day jobs are super important. Yahya is a lawyer by profession. Naveed is a project manager at a firm. I am a student of economics," Athar remarked.
'No better feeling than crowd singing your song'
In a recent gig in Karachi, the band received a tremendous response and the fans couldn't get enough of the three-member band.
"The crowd knew the lyrics to our song 'Taaray'. [It's] always a pleasure having the crowd sing along our songs. There is no better feeling," shared Saeed.
Furthermore, the band also met with legendary Pakistani guitarist Asad Ahmed while rehearsing once. "We couldn't believe he liked us, let alone decided to jam with us that evening too," Saeed added.
When asked about future plans, Saeed shared that the band's album is already available on SoundCloud. "[There are] no signs of another album any soon, but yes, [our fans] will see us on stage very soon."
The thing that keeps us going is the love we get from our listeners, he shared, adding that if weren't for the fans then the band members wouldn't be making such kind of music.  
— This article is part of Geo.tv's series spotlighting Pakistani bands and musicians.