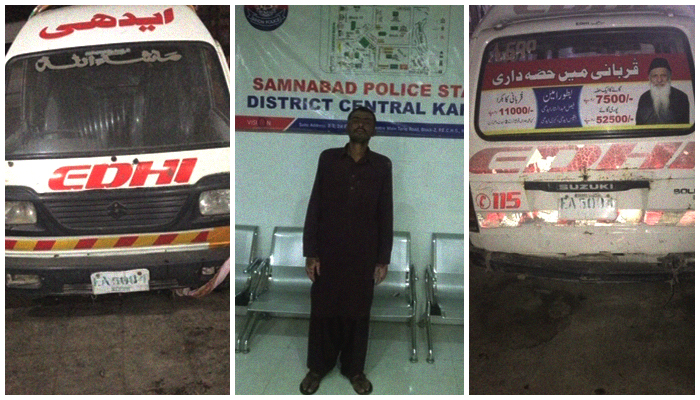 KARACHI: An Edhi ambulance reported missing a day prior was recovered Sunday night, Geo News reported, citing authorities.
The suspect, who turned out to be the ambulance driver, was arrested, police said, adding that he was an addict and had stolen the vehicle for the money.

Earlier, a first information report (FIR) was registered at the Samanabad police station for the ambulance reported missing and stolen from an Edhi morgue in Sohrab Goth.
Police said it was the suspect himself who identified and led them to a location in Lyari, wherefrom the ambulance was taken into custody.
On the other hand, one wounded suspect was arrested following a police encounter Sunday night in Awami Colony of the city's Korangi area. Authorities said they had recovered weapons from the arrested suspect.