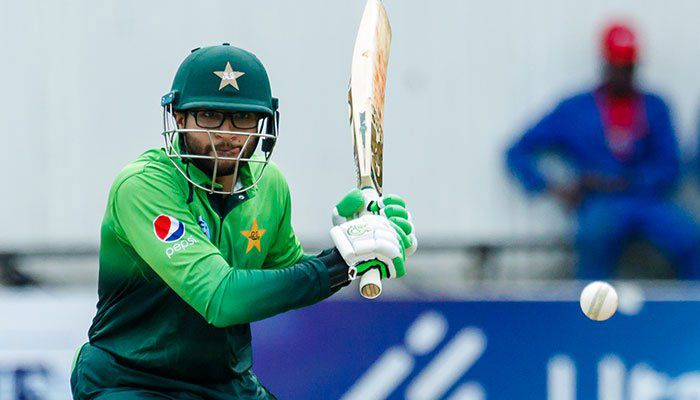 Pakistan opening batsman Imam-ul-Haq is no stranger to being called out for nepotism.
The nephew of Pakistani chief selector Inzamam-ul-Haq, Imam is often in the news for being related to the chief selector than his achievements on the field. 
"I confess the media unnecessarily criticises me, but I have silenced them with my performance before and will continue to do so," he said.
The 22-year-old who is part of the national squad that will take part in the upcoming Asia Cup said, "When I scored a double century in the final for HBL, the media wasn't on my side. When I scored for Pakistan A against Bangladesh, the media was nowhere. When I was selected for the national team, I was called Inzamam's nephew. When I scored my first century it was called a chance."
"When I helped the team win the Test match against Ireland in Dublin, the media didn't say anything. When I scored three centuries against Zimbabwe, I was told not to make a big deal about it because Zimbabwe is weaker side," the opener said. 
The batsman further said, "I want to have a memorable Asia Cup where people will remember me for my  performance."
However, the opening batsman said, "Being related to a high profile cricketing personality has been damaging for him."
"I scored 110, 113, 0, 44 and 128 against Zimbabwe, but no one appreciated my performance. The criticism has only made me stronger and I will perform well in the Asia Cup," he added.
When asked about the pressure that he faces by being related to Inzamam, the batsman said, "It is not my fault that I am related to him."
"I just want to be Imam-ul-Haq," he added.