Pakistan might just surprise India in the Asia Cup
Pakistan enter the Asia Cup ranked fifth in the world...yet they are my favourites, writes Dennis Freedman
Updated Monday Sep 17 2018
An old childhood riddle goes like this:

What is greater than God—and more evil than the devil? The poor have it, the rich need it, and if you eat it, you die.
Could you work it out? The answer of course is "nothing".
And there is nothing in the sporting world bigger than a Pakistan versus India cricket match.
Between the two countries, a combined 1.5 billion people are emotionally invested in the outcome. As an Australian, which is a country of a relatively insignificant 25 million people, it is difficult to imagine the magnitude of these events.
Which makes it also rather puzzling: why, in an environment where governmental politics will not allow India versus Pakistan bilateral series to happen, that Virat Kohli has chosen to sit this thing out? The official explanation is that he is "resting". But if rest was so important, why not sit out the dead rubber 5th Test against England where he ended up making a duck anyway?
However, this lack of personal man-management, dereliction of captaincy duties, and possible arrogance by Kohli opens the door for Pakistan to take full advantage. For he is their rock. Their greatest-ever white-ball player. Their leader. Yet he has abandoned ship right before the biggest match his country will play in 2018.
Would Tom Brady sit out a Super Bowl? Would Salah sit out a game against Manchester United?
Kohli's move makes little sense, unless of course you subscribe to the theory that Mohammad Amir broke him in the Champions Trophy final and he is yet to mentally recover. We may never know, but it is fun to speculate.
Pakistan enter the Asia Cup ranked fifth in the world. Yet, for me, they are favourites. Let me explain my thought process.
Firstly, the UAE is Pakistan's cricketing home. We all wish it wasn't, but due to that ugly incident involving the Sri Lankan team bus, grenades and bullets in 2009, this is what we're left with. Playing in the UAE is not like playing in India or Pakistan. The pitches, if they are anything like what we saw at PSL 3, will be quick and bouncy. And it is those pitches that over the journey have helped bowlers like Hasan Ali, Shadab Khan and Usman Khan Shinwari breakthrough into the international scene. Their knowledge and familiarity with these local conditions can only provide confidence. What length to bowl. What lines work best. Which end to come from.
Compare this to the Indian players, who don't participate in the PSL and rarely play matches in the UAE.
Secondly, the Pakistani line-up is relatively settled. Sarfraz Ahmed will lead a team that possibly has the world's most in-form ODI opening pair in Fakhar Zaman and Imam-ul-Haq. In fact, it could be argued that Fakhar is currently the world's best ODI player based on recent performances. Below that, Babar Azam and Shoaib Malik provide a solid middle order. Furthermore, the world's greatest ever List A batting average holder in Shan Masood is ready to play a role if given the opportunity. That is a strong bench.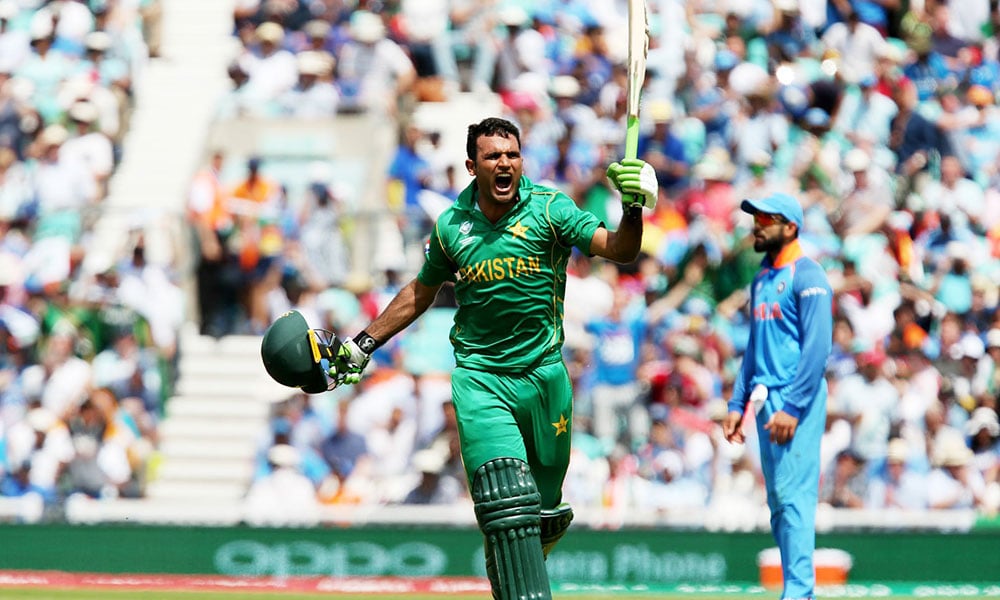 Compare this to the Indian batting attack.
Kohli is a no-show. Dhoni refuses to retire, keeping a young star like Rishab Pant out of the side and everything appears to hinge on Rohit Sharma's batting form.
Finally, India are currently a dispirited lot. They went to England as the number 1 Test team and number 2 ODI team in the world. We were told it was the best Indian side to tour in 15 years. England on the other hand had no idea what their best team was and had their former vice captain Ben Stokes in court causing an almighty distraction.
Yet India failed in both formats. India's Teflon coated coach, Ravi Shastri, is now copping flak from everywhere.
This is not to say that India is a poor side. But it does highlight that compared to Pakistan, they lack preparation and local knowledge of the UAE conditions, and have a much more disconcerted squad. They also lack a guy at the top who is as strong a leader as the Pakistani captain.
Given all of the above, Pakistan should feel highly confident that the cards are in their favour. Where once India would have been seen as a challenge of the highest order, the Green Shirts enter this tournament knowing that a loss to India, no matter the circumstances, is unacceptable.
Furthermore, Mickey Arthur's warriors believe in themselves like never before. Here is a man that backs all of his chosen players and not just a select few. He is one of that rare breed of individuals who has successfully enacted cultural change. Gone are the egos. Gone are the unfit.
It is the exact opposite with his Indian counterpart.
Whereas India are treating the Asia Cup as a distraction and not a priority, Pakistan have set themselves up to finish the tournament undefeated. Those that view this as some kind of lesser tournament are mistaken. It isn't.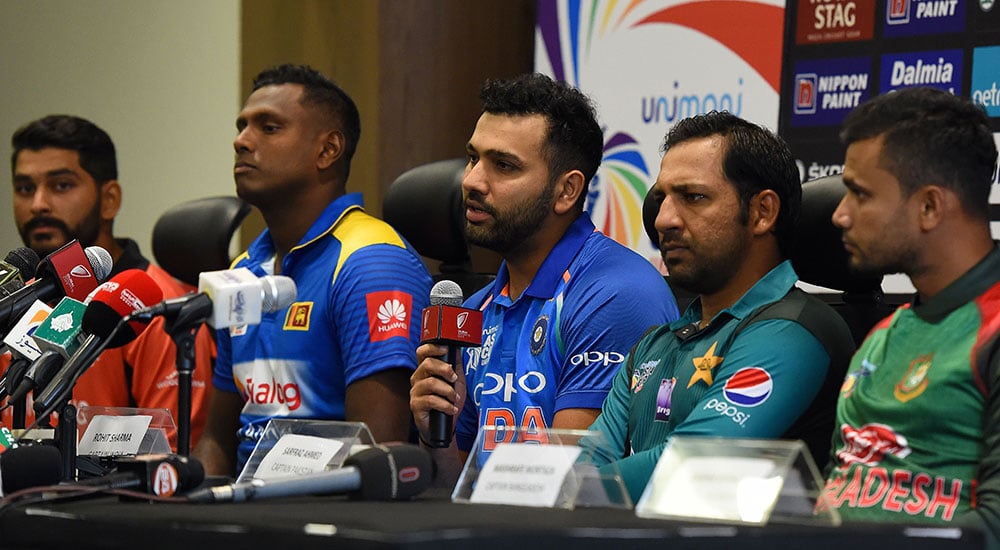 The heat will be on. The competition fierce. The sweat, effort, and agony will be real.
I expect that the Champions Trophy win will soon be forgotten. It has overstayed its welcome. Numbers like 338, 158 and 180 are soon to be replaced by whatever happens in this Asia Cup.
Predictions:
Everyone's second favourite team: Afghanistan
Biggest surprise: Someone from the Hong Kong team will perform so well that the Qalandars will draft him in the next PSL in an effort to finally win some matches.
Best bowler: Rashid Khan
Best batsman: Fakhar Zaman
Best popcorn moment: Ravi Shastri's press conference after they lose to Bangladesh.
Best moment: Lasith Malinga, when he shaves his head, makes a wig with a sensible hairstyle from the cuttings and presents it to Hasan.
---
Dennis Freedman is an Australian-based cricket journalist. His mediocre sense of humour is tempered by his love of Pakistan. Follow him on Twitter @DennisCricket_