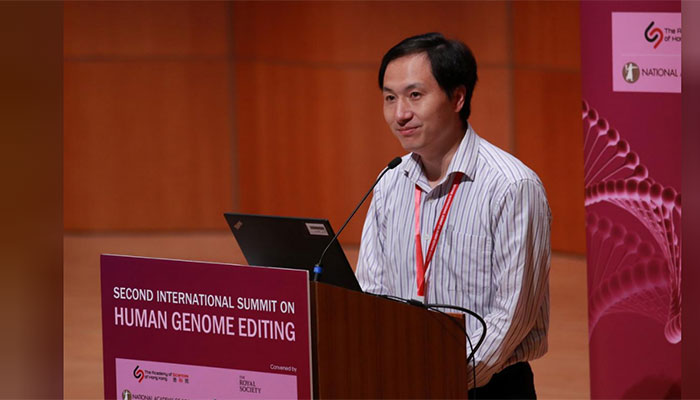 SHANGHAI: The Chinese government on Thursday ordered a temporary halt to research activities for people involved in the editing of human genes, after a Chinese scientist said he had edited the genes of twin babies.

Scientist He Jiankui said this week that he used a gene-editing technology known as CRISPR-Cas9 to alter the embryonic genes of the twin girls born this month.
He's announcement, which has not been verified, sparked an international outcry about the ethics and safety of such research.
"The nature of this incident is extremely nasty, and relevant bodies have been ordered to temporarily halt the scientific research activities of relevant personnel," the state news agency Xinhua said, citing the health ministry, science and technology ministry and China Association for Science and Technology.
"Even if the modifications are verified, the procedure was irresponsible and failed to conform with international norms," the organizing committee of the Second International Summit on Human Genome Editing, being held in Hong Kong this week, said in a statement.

The committee called for an independent assessment of He's claims.
He said gene editing would help protect the girls from infection with HIV, the virus that causes AIDS.
Chinese scientists have also condemned the work and the Southern University of Science and Technology, where He is on leave from his position as an associate professor, has announced an investigation.