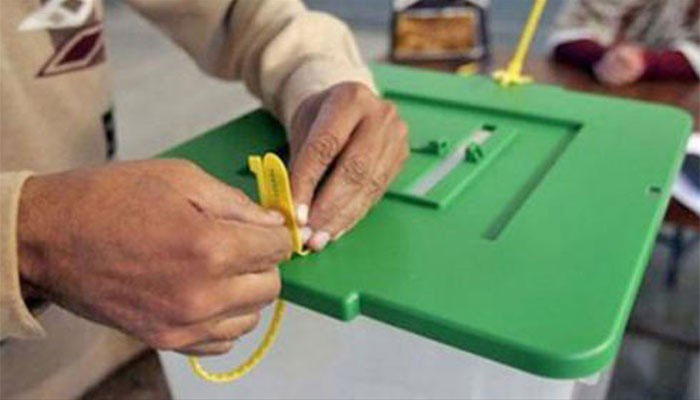 ISLAMABAD: Significant improvements were observed in General Elections 2018 as the Election Commission of Pakistan (ECP) fully exercised its power under Elections Act 2017 to observe the rules and regulations, claimed a report on Friday.
According to the Free and Fair Election Network (FAFEN) report, senior representative of the organisation Mudassar Rizvi claimed that the commission has calmly managed many issues including delimitation.
Rizvi said that the procedure of submission of nomination papers also improved while a significant reduction in the prevalence of procedural irregularities was observed between general elections of 2013 and 2018. According to the report, the enactment of the Elections Act 2017 provided fresh impetus to the ECP for improving the enforcement of legal and regulatory provisions in General elections 2018.
The report said that the proportion of violations in polling stations also decreased from 100% to 38% between the last two general elections.
It said that against 2013 general elections, during which 7.6 percent incidents of violence were reported at polling stations, only 1.1 percent violence incidents were reported in general elections 2018.
It claimed that polling station's control was lost during general elections 2018 against general elections of 2013, during which the observance of such incidents were reported as 1.2 percent.
The report said that in 2013 general elections, the percentage of observance of incidents was 23.3 percent about queued voters at polling station who were not allowed to vote at closure of voting while this percentage was only 7.5 percent during general elections 2018.
It said that unlike prior elections, the ECP introduced a specific code of conduct for security officials performing duties at polling stations in general elections 2018. The enforcement of a clear code leads to a visible improvement in the conduct of security officials.
It said that nationally, 8.45 million additional voters cast ballots in general elections 2018 than in the preceding elections, making a growth of 18.3% in voter turnout the two elections.
This significant surge in the cast votes coincided with an unprecedented increase in voter registration between the two general elections, growing by 22.9 percent, from 86.18 million in 2013 to 105.9 million in 2018, it added.