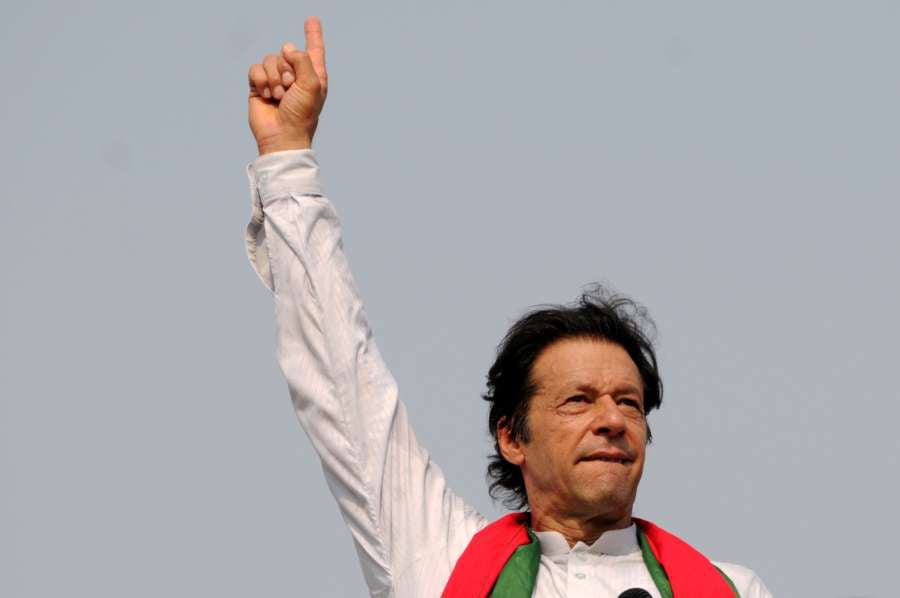 Cricketer-turned-politician, and now prime minister, Imran Khan has changed the political discourse of Pakistan and its political dictionary.

Terminologies such as 'umpire', 'captain', 'wicket', 'bowled out' and 'match-fixing' are now part of political parlance in Pakistan.
'Umpire', since its introduction, has become a sensitive term. Due to its connotations, it is often censored on the airwaves. I asked a working umpire how he feels about his designation being used colloquially in political circles.
"I enjoy it," he told me, on the condition of anonymity. "However, in politics even the most neutral umpires are not considered neutral."
On the cricket field, he added, the decision of the third umpire is the final one. "In politics, the decision of the third umpire is also the final one," I replied.
On Thursday, as the new government completed its first 100-days, Asad Umar, the minister for finance, used a cricket analogy to criticise the previous administration's economic policies.
"Think of it this way. Captain has won the toss and decided to bat. I have been sent as an opener. The wicket is green and there are clouds above the sky. There is invariable bounce and the ball is swinging too."
Now, I am not sure if the minister for finance has an interest in the sport or not, but from what I know about Imran Khan, in such conditions he would have rather bowled first.
Back to the third umpire. In 2014, the term was picked up then-Prime Minister Nawaz Sharif. He blamed the 'third umpire' and Khan for creating problems for his government. In response, Khan mocked Sharif for playing cricket in Lahore with the help of his own 'umpires'.
Even veteran politician and former president Asif Ali Zardari and his son punctuate their speeches with cricket references.
The term 'cricket diplomacy' was first used when then-president General Zia ul Haq made a surprise visit to India in the 1980s to witness a Pakistan-India series. Cricket, thereon, became such an important aspect in the Pak-India ties. India later banned its players from playing in Pakistan by linking it with alleged cross-border terrorism. Unfortunately, the BJP's mind-set and approach has disappointed cricket lovers in both countries.
Quite a few legendary cricketers, in India and Pakistan, joined politics after retirement. But none had the kind of success that Imran Khan did.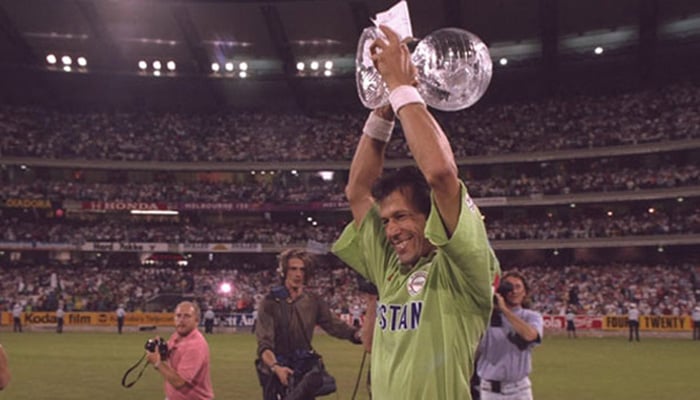 Interestingly, Khan won the World Cup in 1992 after almost 21 years in cricket. He became the prime minister after 22 years in politics.

In the early days of Khan's political career, a journalist like me, who knew a little bit about cricket, would talk to him at length about the sport. Due to which one day, Naeemul Haq, one of the founding members of the PTI, said, "Yaar ask him political questions." To which I replied, "Bhai jaan, don't worry! Cricket will one day help him in politics."
In those years, Khan was advised by his party leaders to avoid sports queries so that his political commentary would get more prominence in the media.
Then, people would attend PTI's public meetings more often to see their cricketing hero, rather than a rising political star.
In 2002, I met Imran Khan at the residence of Dr Arif Alvi, now the President of Pakistan. During a chat, he asked me how his party would fare in the election. I remember telling him, "You will not win more than one or two seats." He asked me why I thought he would not do well. "People attend your rallies to see you, rather than listen to you. It would take a little bit longer before they see you as a third alternative."
Today, Khan is a success story, both in sports and the political world. It would not be wrong to say then that he has cricketised politics.
---
Abbas is a senior columnist and analyst of GEO, The News and Jang. He tweets @MazharAbbasGEO