'Electrifying' Junoon reunites in Karachi with a passion unmatched in decades!
Updated Wednesday Dec 26 2018
"!خواب ادھورے تو صحیح، خواب سہانے تو ہیں"
"Our dreams, incomplete as they may be, are golden," said Ali Azmat, the lead vocalist of Junoon, who Tuesday night reunited after 13 very long years.
It could not be more poetic that Junoon — which comprises Azmat, the vocalist, Salman Ahmed on guitars, and Brian O'Connell as the bassist — came back together in Karachi on the birth anniversary of the country's founding father, Muhammad Ali Jinnah, and a very festive Christmas.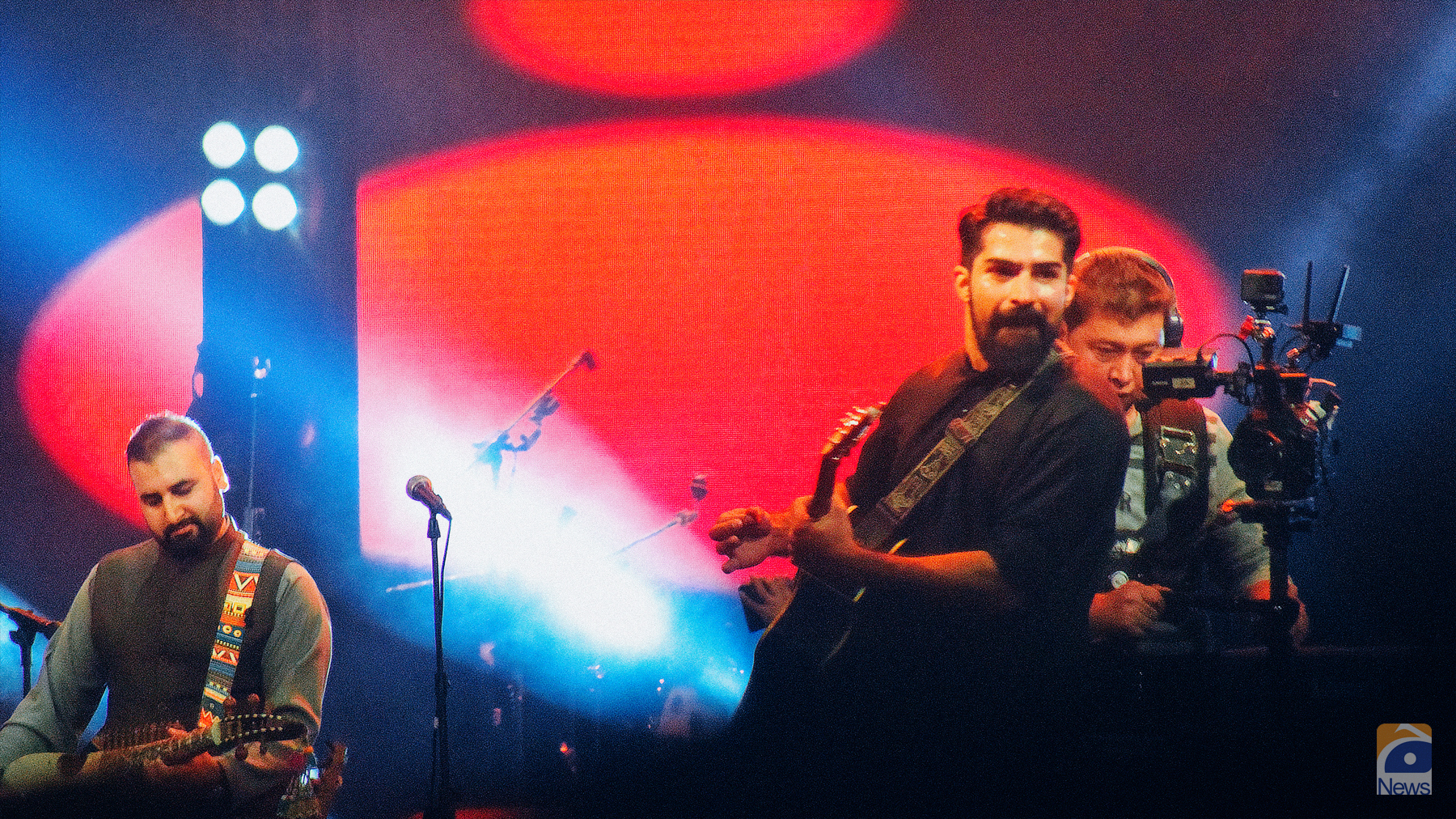 The entire Moin Khan Academy, in Karachi, was abuzz since early evening as fans upon fans poured into the concert venue to welcome their heartthrob band of musicians who have played an instrumental (pun unintended) role in paving way for the Pakistani music scene to be recognised internationally.

Opening for Junoon were rap ensemble Lyari Underground, who affectionately call themselves LUG, instrumental Khumariyaan, experimental group Sounds of Kolachi, and up-and-coming Tamasha.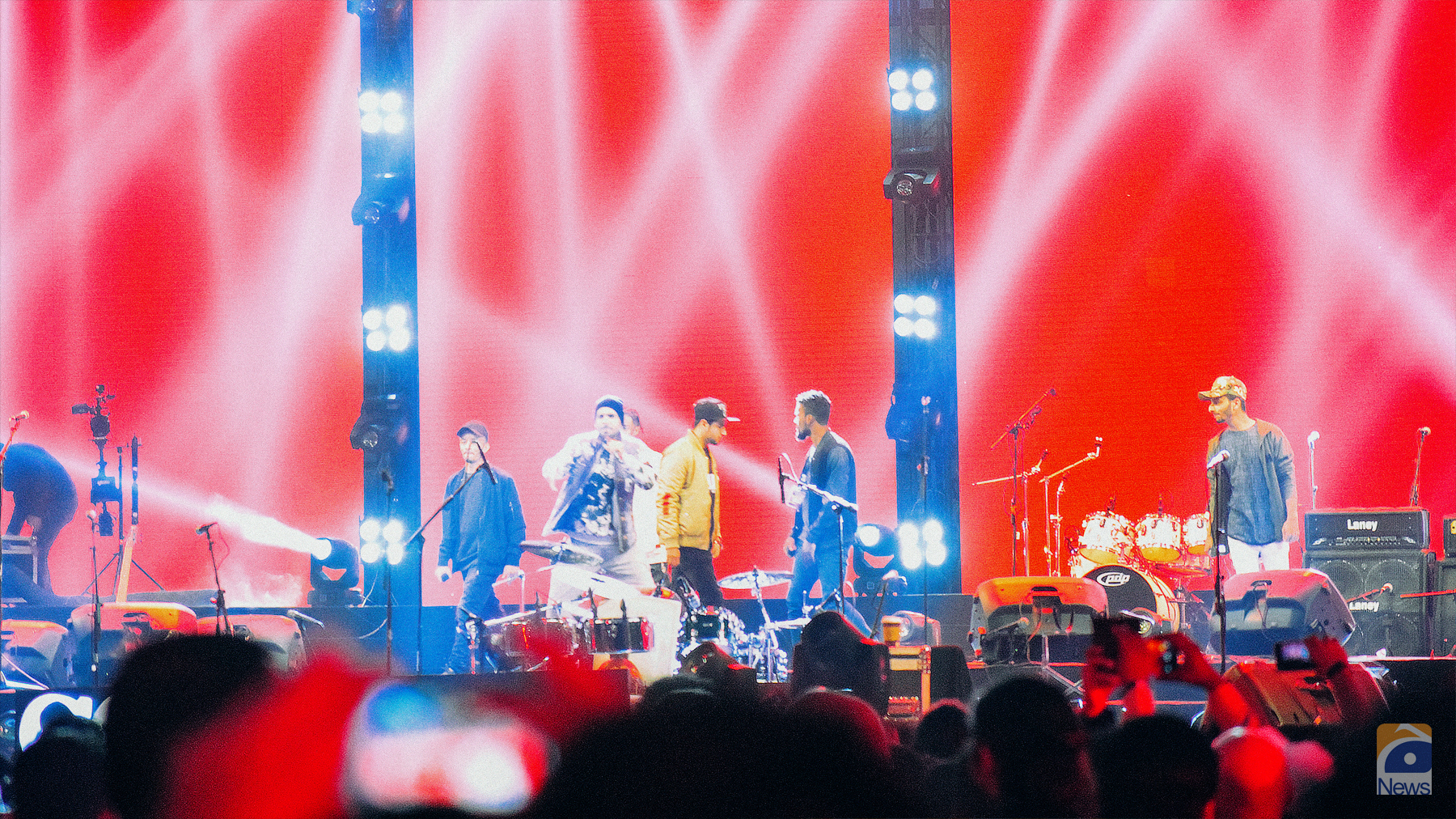 LUG brought the audience out from their stuporous, pre-concert snacking and on to their feet, as they launched into their full-blown magical lyricism.

Khumariyaan, then, stirred the audience with emotions and cherished memories as their mesmerising tunes calmed the energy the LUG had ignited and people took to swaying in groups of friends.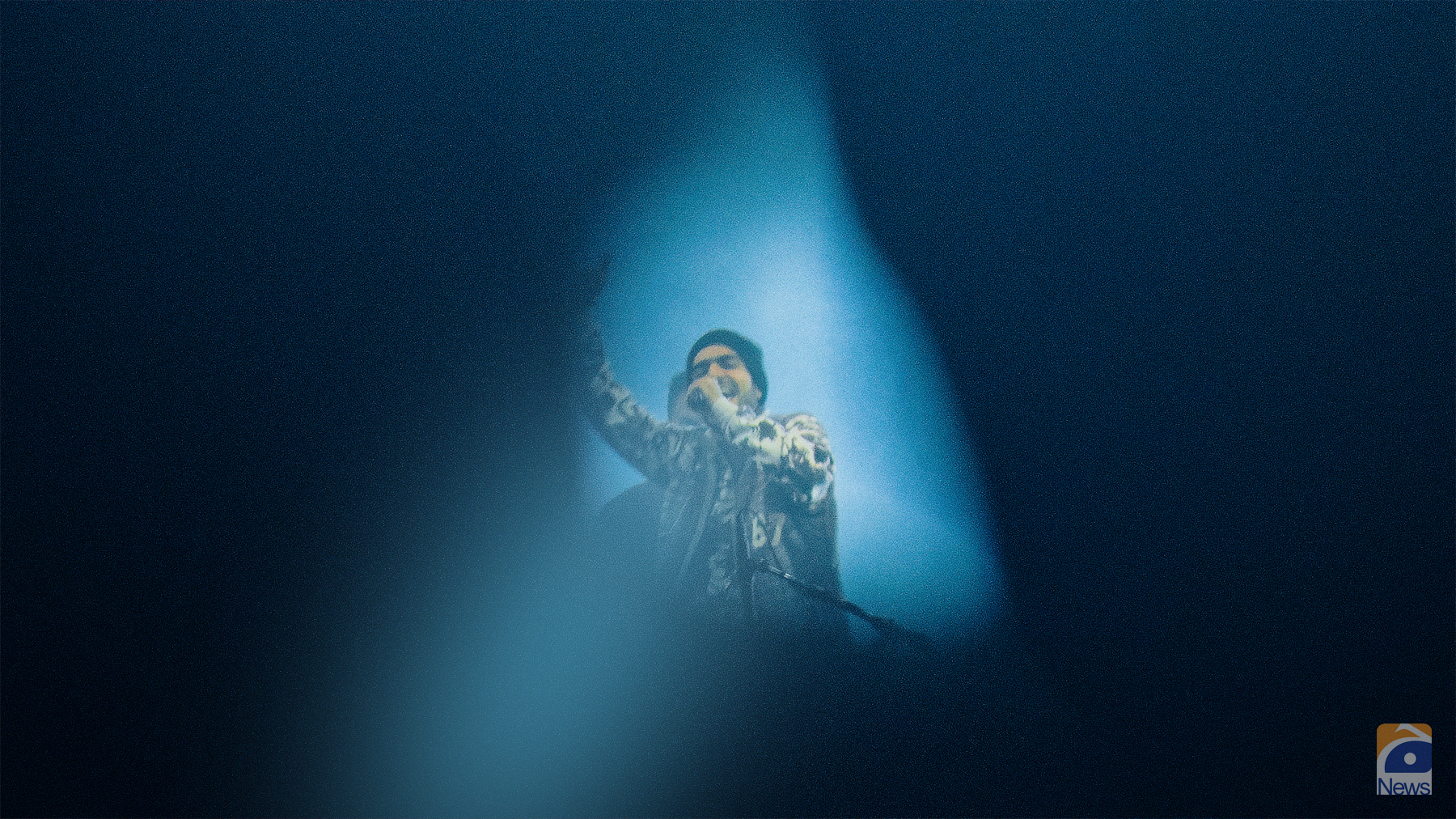 A blast of heavy music came with the entrance of Tamasha, who, as they themselves acknowledged, were performing for a live audience for their first time. Needless to say, Bilal, the vocalist, provided quite the energetic performance — as expected of him — and explored newfound stage shenanigans.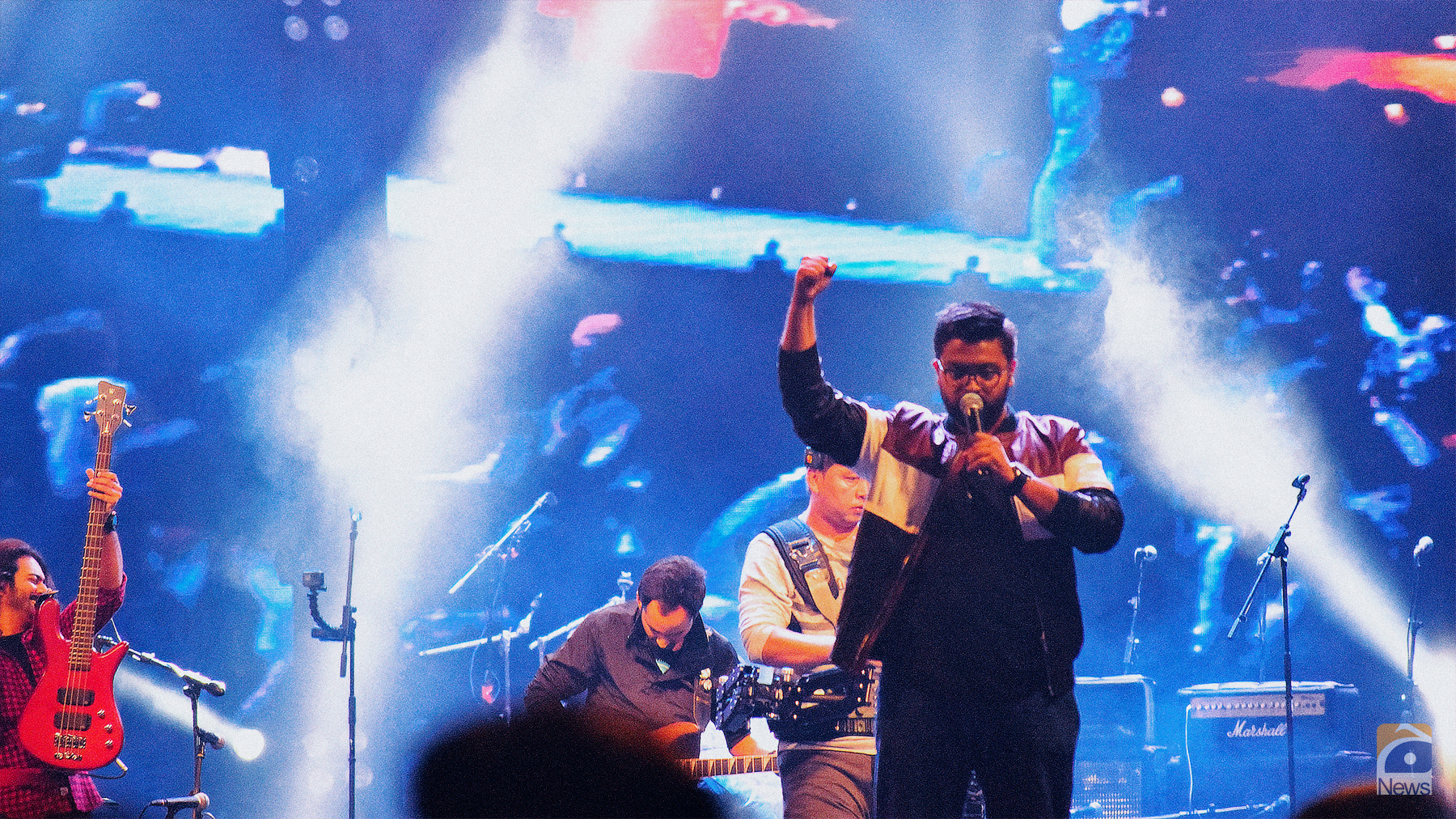 But it was Sounds of Kolachi who finally tuned the music aficionados into the perfect mood required for the night, especially with Junoon as the main act.
With their strong vocals, Sounds of Kolachi sung fantastically and held the attention of a crowd burgeoning with excitement.
As night bloomed and chilly air ruffled everyone's hair, the concertgoers patiently awaited their beloved band, Junoon. Given a slight and unexpected delay, the resultant vacuum of which was filled by the event facilitator's banter, people replenished their snack supplies and warmed themselves with cups of tea, until finally…

… after lots of tuning, testing, and checking…

The trio appeared.
Ali Azmat, Salman, and Brian were on the stage and the crowd erupted in deafening cheers, raising their hands in the air in a welcoming fashion, as "Hai Jazba Junoon Tu Himmat Na Haar" boomed through the speakers.
Throughout the volley of songs they presented, Junoon band members kept conversing with the crowd on and off, making jokes and reminiscing about the past and how the music scene used to be back in the 1990s and early 2000s before the band broke up.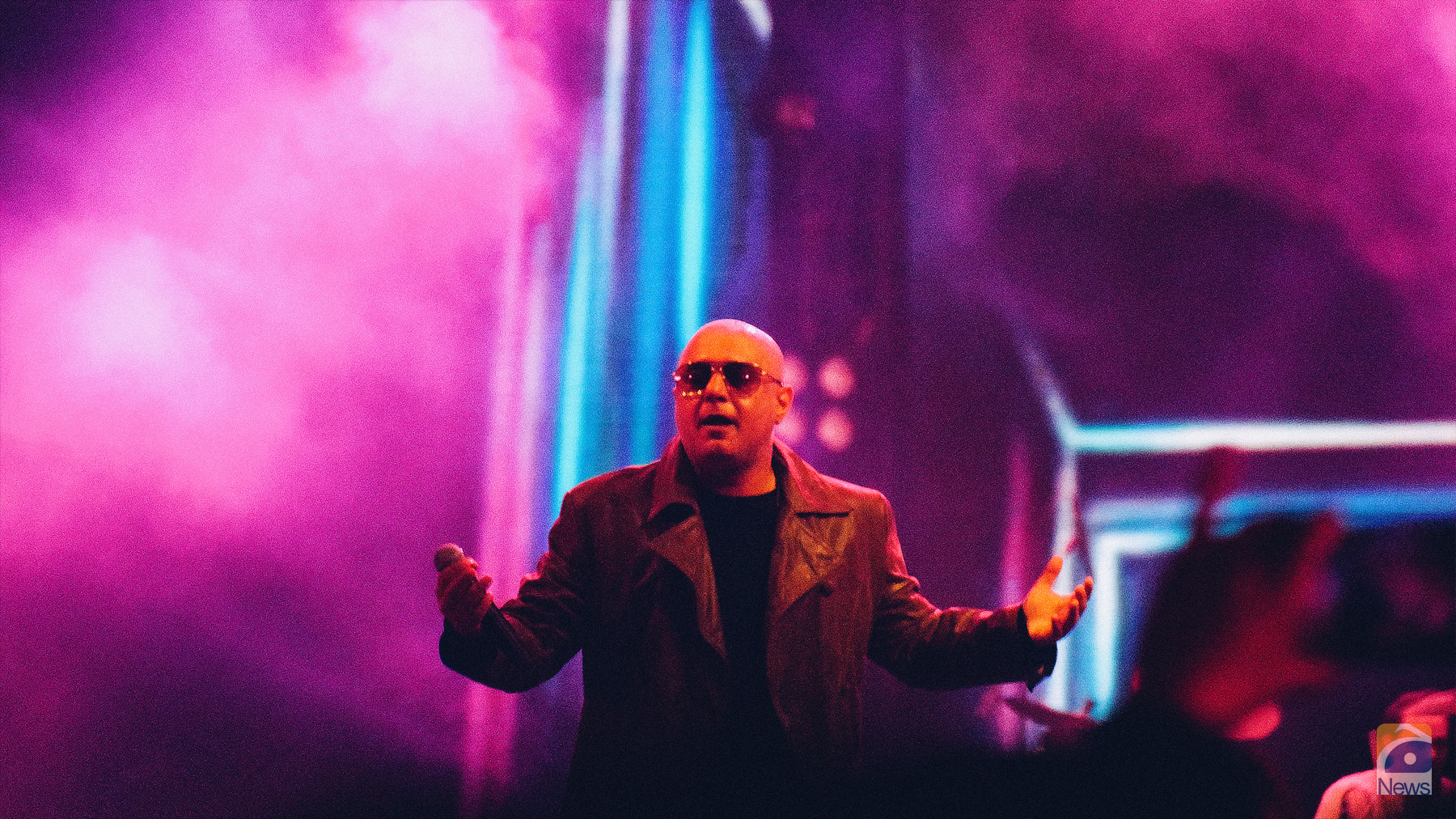 "We're definitely feeling emotional after like 13, 15 years. It's been quite some time," they said.

To have their big reunion in Karachi, that too on Christmas and Quaid's birthday coinciding, was "super special," according to Ahmed and Azmat.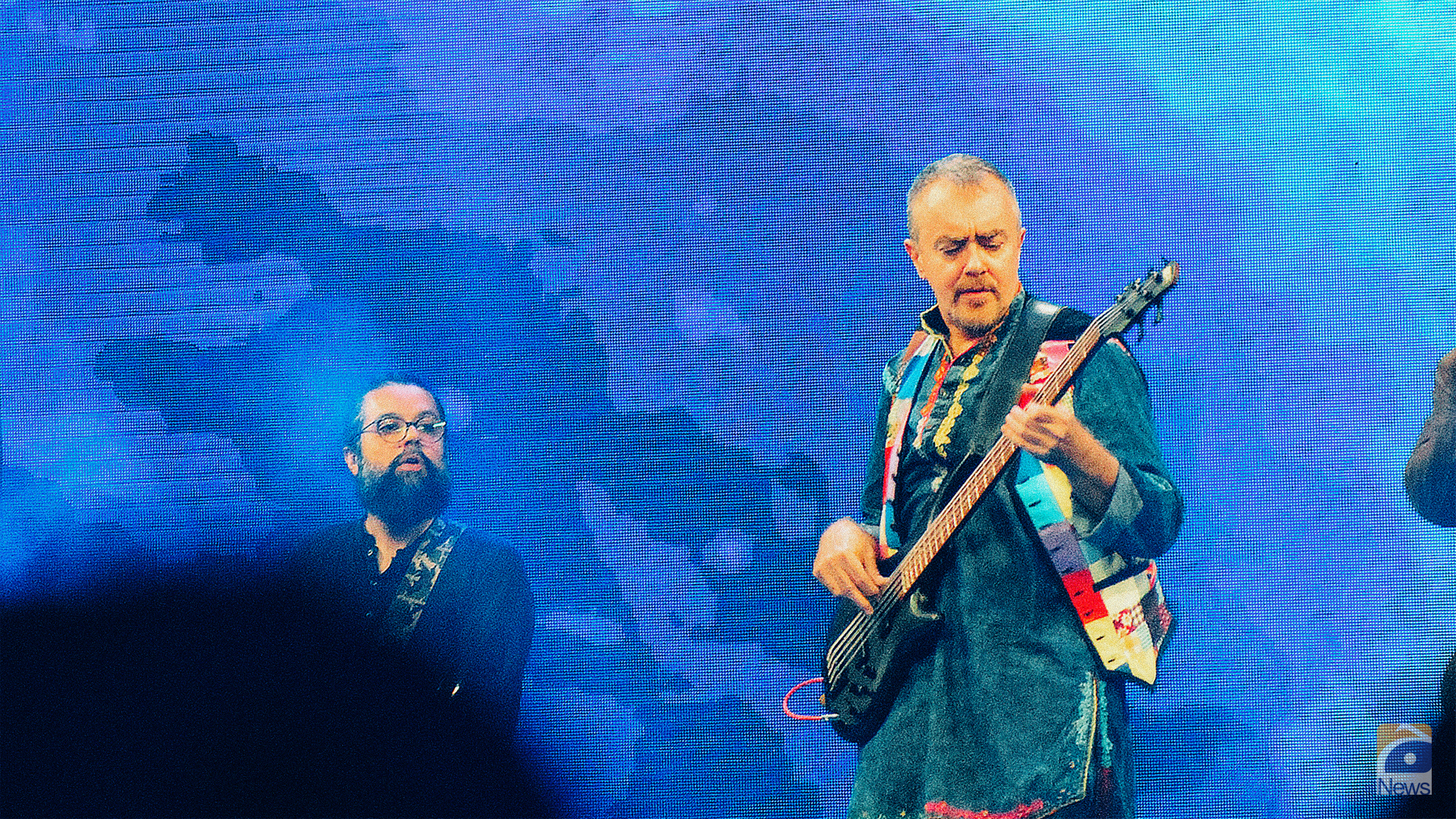 "Do you know why this is so special?"
*roars and chants*
"BECAUSE WE'RE IN THE CITY OF QUAID-E-AZAM… THE CITY OF LIGHTS!"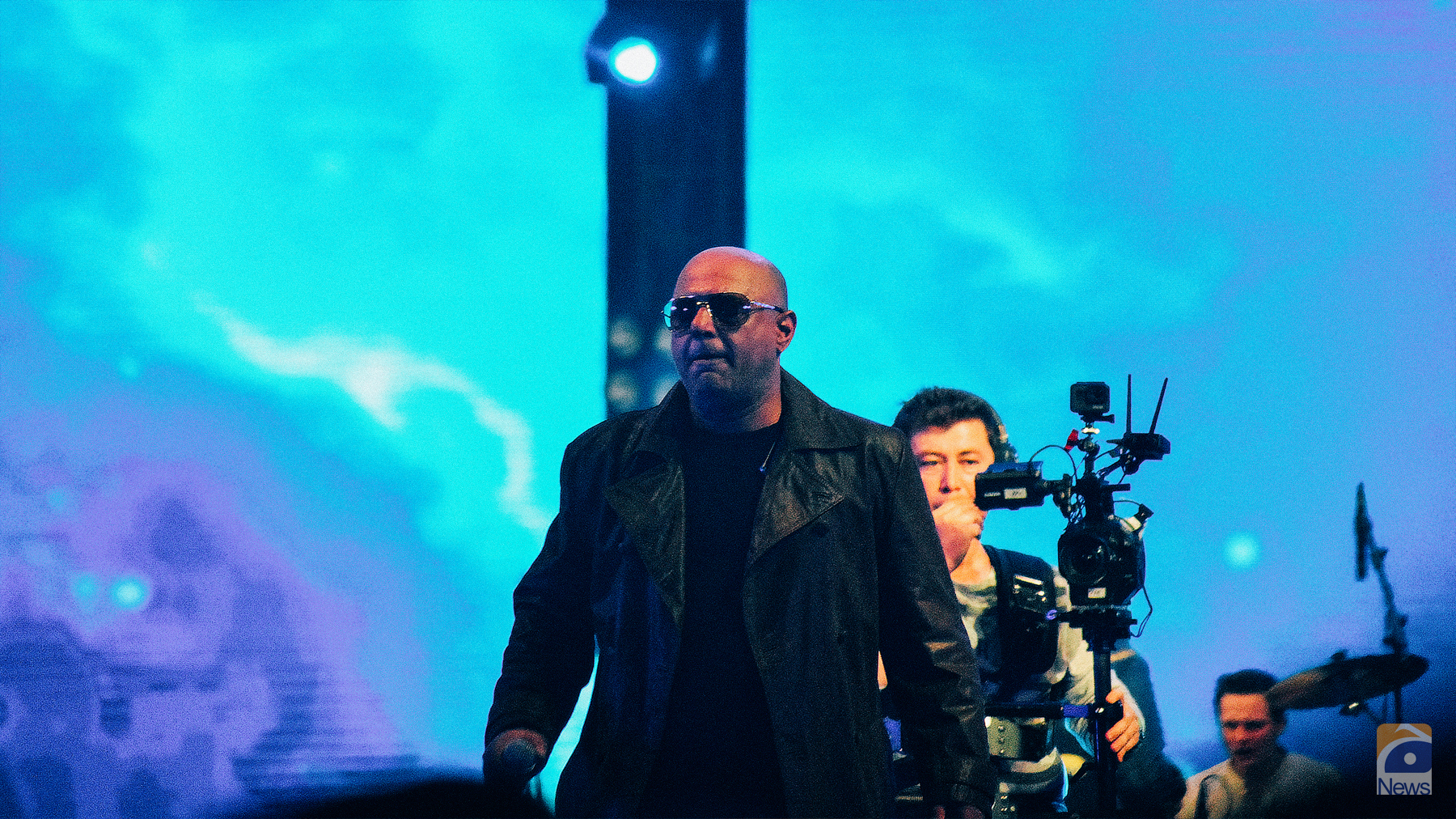 Junoon, who are famous for being the first Pakistani first Sufi rock band, performed "Sayonee," "Bulleya," "Ghoom Taana," "Neend Ati Nahin," "Zamane Ke Andaaz," "Chein," "Khudi," "Sajna," "Saeen," "Need Aati Nahi," "Husn Walon," "Damadum Mast Qalandar," and "Yaar Bina," among many others.
Ahmed, in between two of his performances, became nostalgic and spoke of "his friend," the late Junaid Jamshed of Vital Signs who died in a plane crash two years ago.
"'I'd love to see you back in Junoon… live,' he told me," Ahmed said. "We spoke for two hours on the phone before he left. 
"And, tonight, it is a huge honour to have Junaid's family at this show," he said, mentioning their names, and saying: "This is for you!"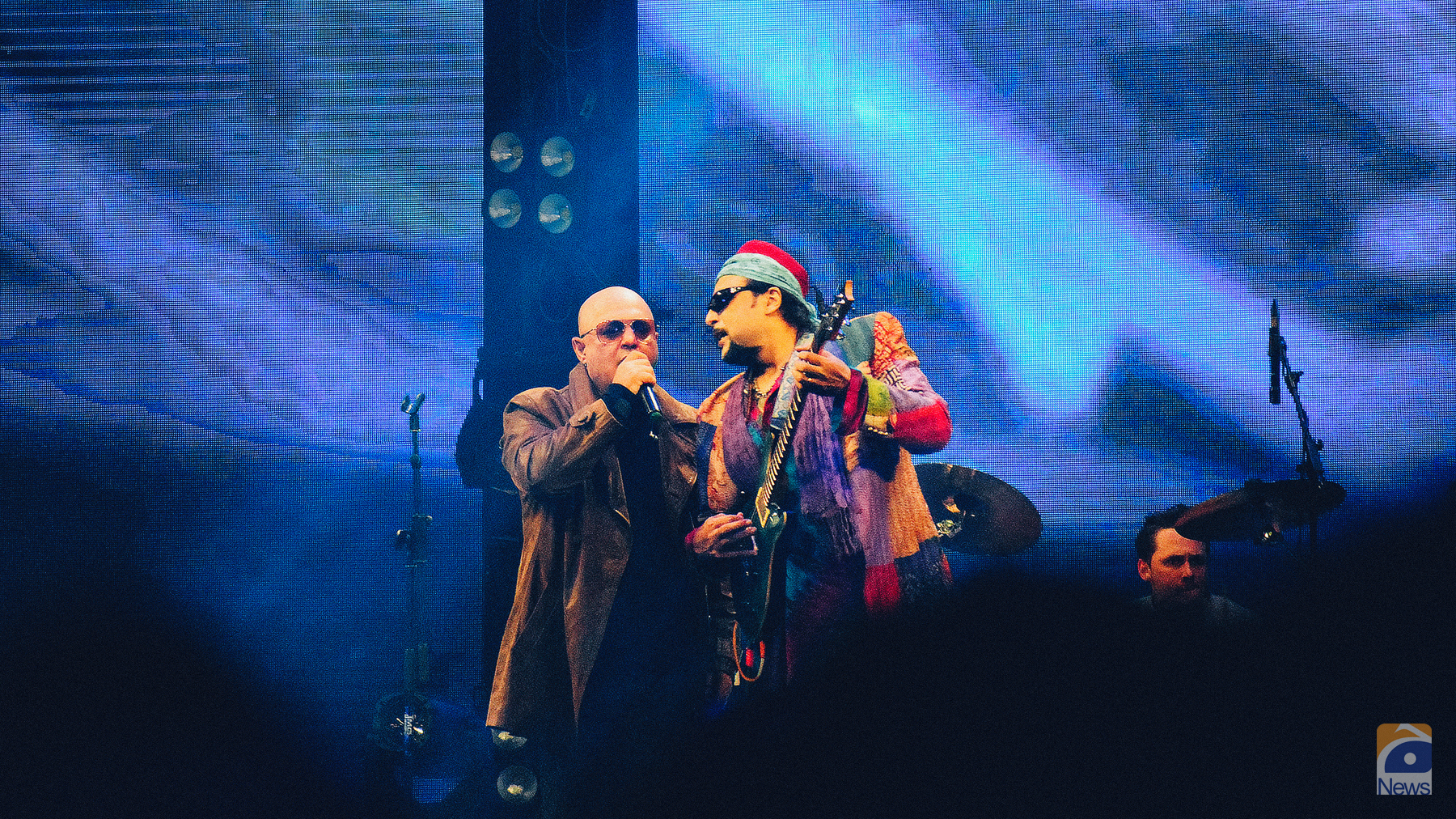 They then sang "Dil Dil Pakistan" to the surprise of the audience, who became teary-eyed, remembering yet another musical legend.
Midway, as one of their songs ended, they encountered some technical problem with their cables, to which they yelled: "What an electrifying crowd; even our wires couldn't handle your energy!"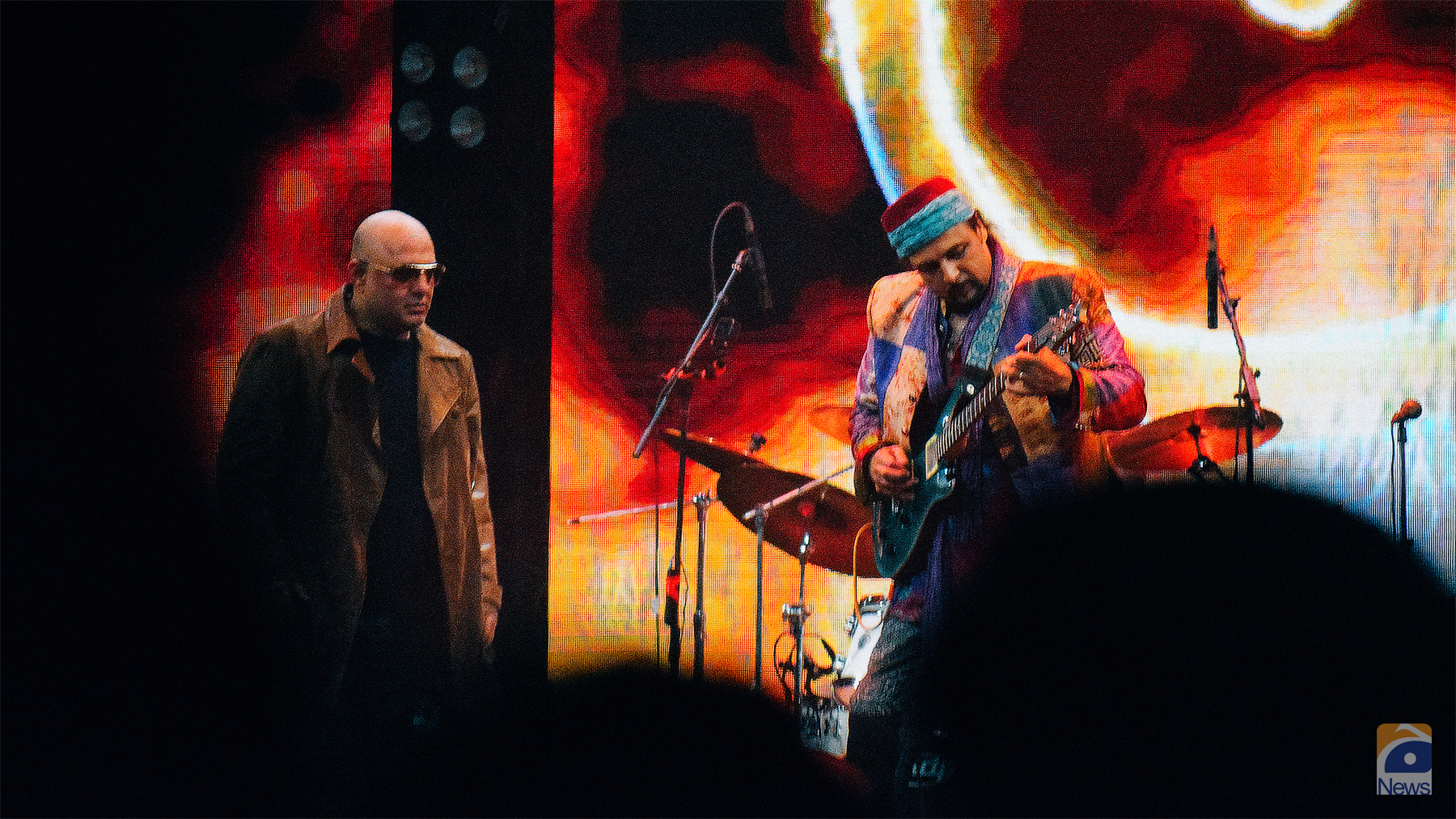 During their emotional recounting of days past, they talked about how, when Azmat and Ahmed were in their late teens, they were given a morale boost by the famed qawwal, late Ustad Nusrat Fateh Ali Khan, and commented that they would like to do the same for a newly-formed all-girl band.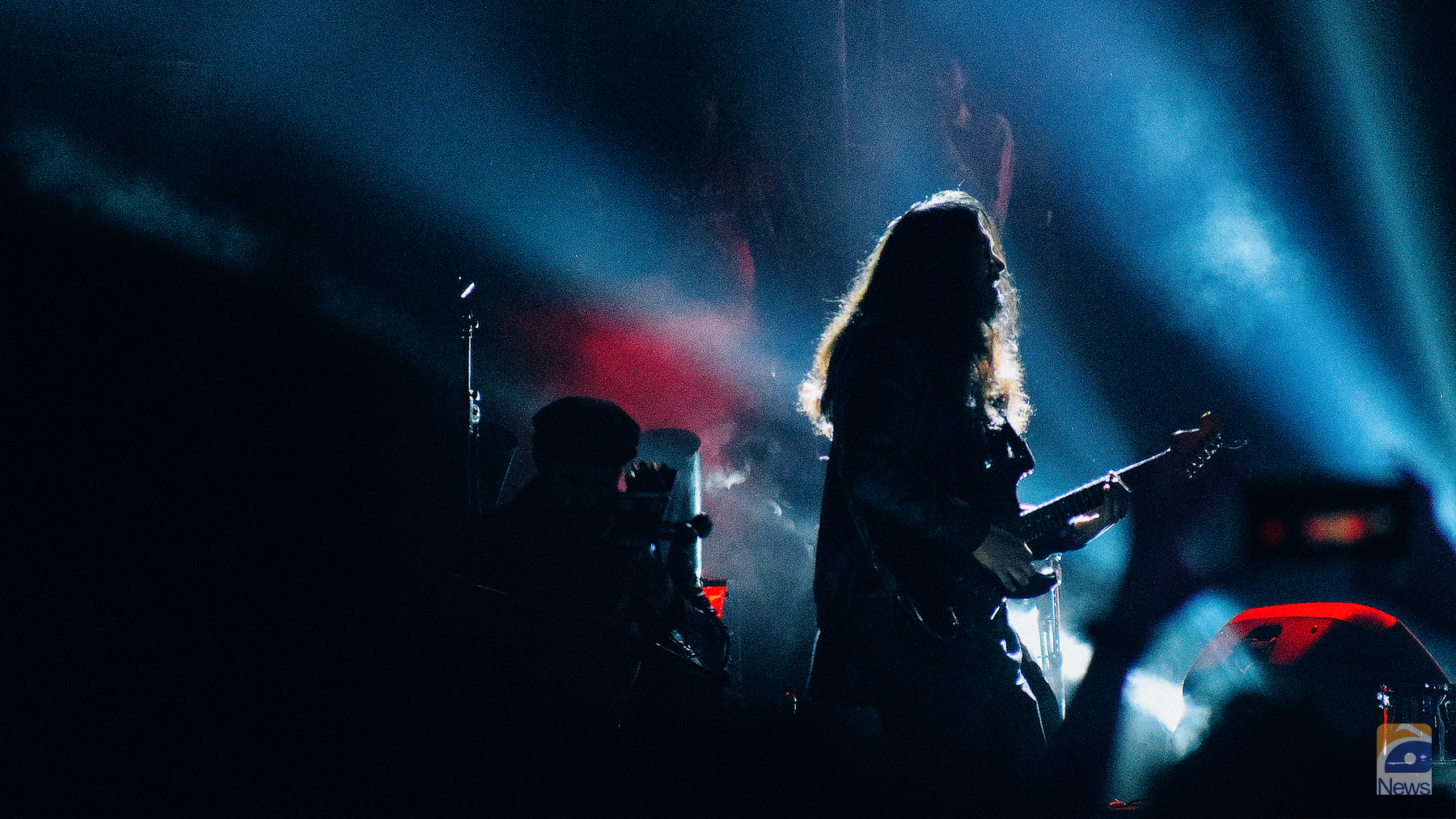 With such a hefty helping of sentimentality, Azmat kept reverting to his "Pappu Yaar" voice.
There were a number of celebrities in the crowd as well, including Ayesha Omar, Fahd Mustafa, Zoheb Hassan, Sana Javed, Muzna Ibrahim, and Annie Jaffri.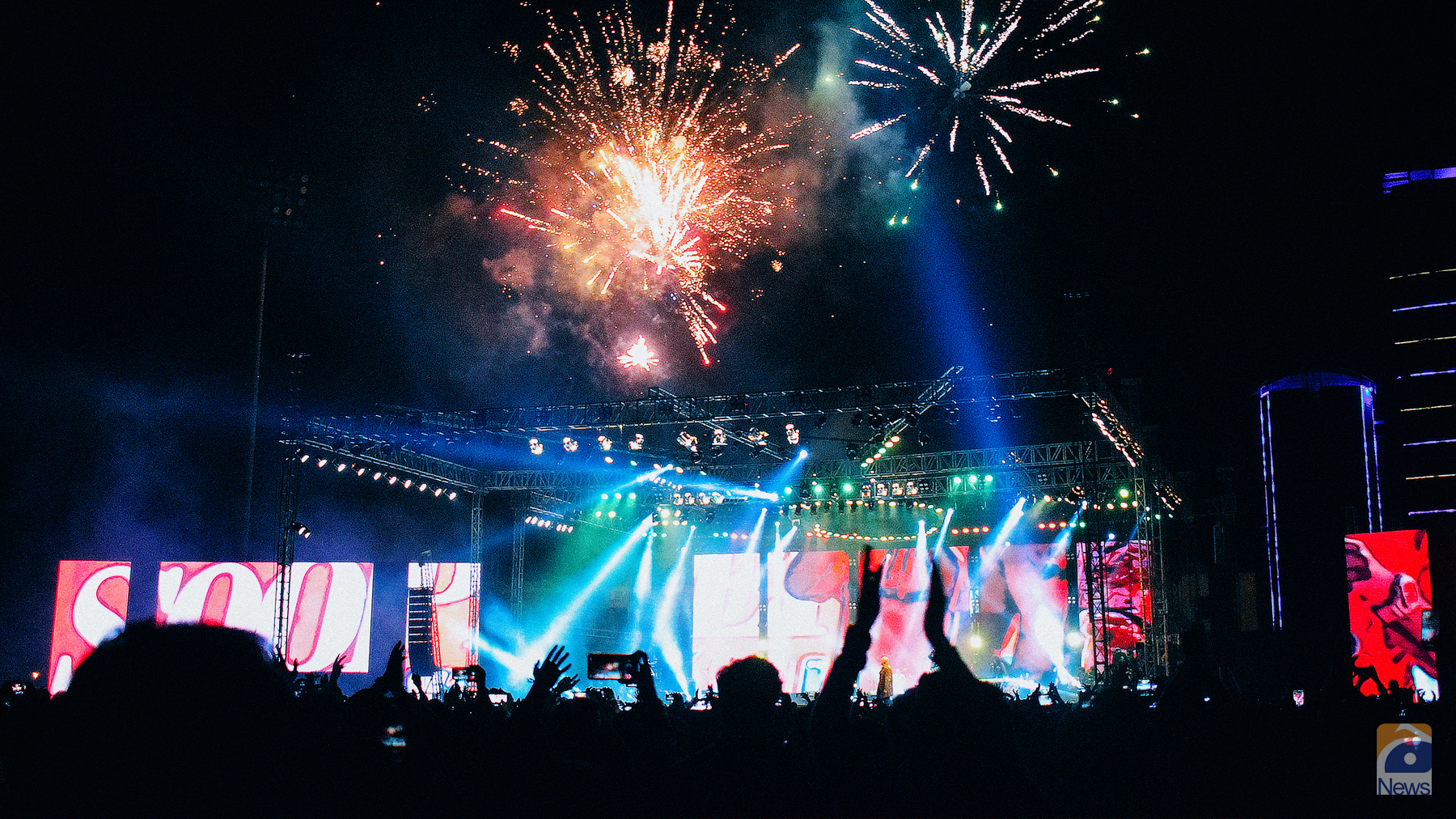 Just as their last song was coming to an end, there was a glorious display of fireworks, with shiny, green confetti on the stage, and Pakistan's national anthem started to play.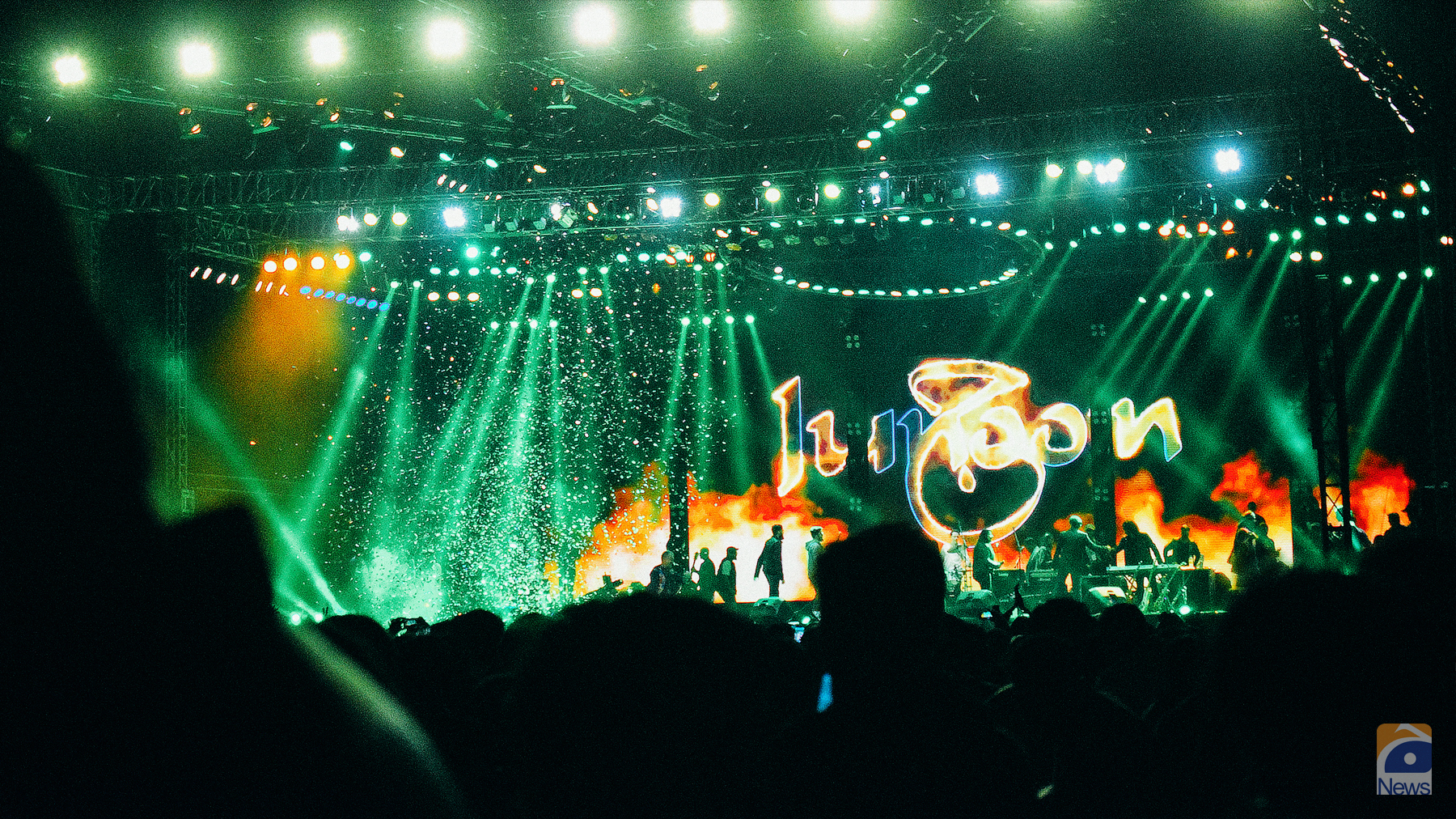 To be honest, Junoon could not have asked for a better reunion and Karachiites could not have asked for a better blast of music!
—Photography by author