Five easy and amazing recipes you can make for Iftar.
1. Chicken shammi kabab
This is the most popular kabab in Pakistan and is staple in most households across the country. It is made with chicken, chana dal and masalas.
Ingredients:
1 cup chana dal
500 gram chicken thigh boneless
Salt to taste
1 tbps red chilli
7 dry red chillies whole
2 tsp cumin seeds
2 tsp coriander whole
10 black peppers whole
7 cloves
2 cinnamon sticks small
1 tsp carom seeds
6 eggs
½ bunch coriander leaves chopped
½ bunch mint leaves chopped
6 green chillies
1 tbsp ginger
10 garlic cloves chopped
Cooking instructions: 
Begin by boiling the chana daal with the chicken and spices. Continue until the chicken is cooked.
After the chicken is cooked strain it and keep it aside to cool.
Add three eggs, chopped coriander, mint, green chillies, ginger and garlic.
Mix well and mince.
Shape the mince into kebabs.
Coat with remaining eggs and fry on low-medium heat in oil until cooked. 
2. Popcorn chicken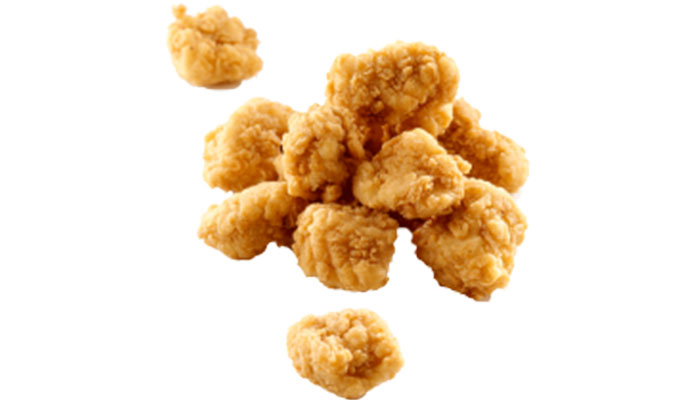 This is a favourite with children and is easy to make. It first gained popularity with a multinational fast-food chain but home cooks can include it in their Iftar menus.
Ingredients (marinade):
2 chicken breasts cut into cubes
1 tbsp vinegar
½ tsp white pepper
Salt to taste
1 tsp red chilli powder
Ingredients (coating):
¾ cup flour (maida)
1 cup breadcrumbs
Salt to taste
1 tsp white pepper
¼ tsp garlic powder
½ tsp oregano
1 tsp onion powder
1 tsp red chilli powder
2 eggs
Cooking instructions
In a bowl marinate the chicken by adding vinegar, white pepper, salt and red chilli powder. After the chicken is coated let it rest for 2-3 hours.
To make the coating add the flour, breadcrumbs, salt, white pepper, garlic powder, basil leaves, oregano, onion powder, red chilli powder and mix together.
Take the marinated chicken and dip it in the egg.
The dipped chicken should then be coated with the coating mixture.
Deep fry till chicken is golden brown. 
3. Murgh cholay 
A classic dish, the recipe for murgh cholay originated in Lahore. The dish is full of taste and its main ingredients are chicken and chickpeas.
Ingredients:
Chicken legs 400 gram
1.5 cups boiled chickpeas
1/2 cup cooking oil
1 chopped onion
1 tsp whole cumin
2 chopped green chillies
1.58 tbsp ginger garlic paste
2 tomatoes
2 tbsp yoghurt
Salt (As Needed)
1 cup hot water
2 tbsp murgh cholay masala
Ingredients (murgh cholay masala):
1 tbsp Salt
2 tbsp whole coriander
2 tbsp whole cumin
8 cloves
2 tbsp red chili crushed
3 pieces of cinnamon
3 black cardamoms
2 star anise
4 green cardamom
3 TBSP Chicken Powder
1/4 tsp ajwain
5 gram javitri
1 tsp turmeric
Cooking instructions: 
To make the masala for the recipe, add all the ingredients in a pan and roast.
After roasting grind the mixture and set aside.
In a pan add oil, onion, whole cumin, green chilli and cook until light brown/
Add ginger garlic paste, chicken legs, tomatoes, yoghurt, salt, masala and cook for 2-3 minutes.
Next, add ½ cup of hot water and steam for 8-10 minutes.
In the end, add the boiled chickpeas and let it cook for another 2-3 minutes before serving it. 
4. Shahi tukray 
This is an all-time classic dessert across South Asia and is simple to make.
Ingredients: 
2 tbsp refined oil
2 slices of bread
100 ml milk
2 tbsp sugar
Pinch of saffron (if available)
25 gram raisins
25 gram casher nuts
Cooking instructions: 
Fry the bread slices in a pan with a little bit of oil and set aside.
Add the milk, sugar, saffron and mix well.
Into the mixture add raisins and cashews.
Plate the fried bread and pout the mix over it.  
5. Falsa juice
With falsas in season, this drink will ensure that you are feeling refreshed after opening your fast.
Ingredients: 
250 grams falsa
2 tbsp sugar
2 lemons
8-10 mint leaves
Ice cubes
Preparation: 
Wash the falsas and blend together with the sugar, mint leaves and lemon juice.
Strain the mixture and pour over ice in a glass.
Add mint leaves and sliced lemon.