Throwback: High-voltage Pakistan vs India clashes to remember
Updated Saturday Jun 15 2019
Pakistan vs India - the clash of the titans, the biggest event in the world of cricket, and arguably the greatest rivalry in all of sports. As billions of fans brace for the iconic game between the archrivals on June 16 at Old Trafford, here is a look back at eight high-voltage ODI matches between the two Asian cricket giants.

April 18, 1986, Sharjah
Result: Pakistan won by one wicket
A match no fan on either side of the border will forget. Pakistan, needing four runs off the last ball to lift the Australasia Cup, sailed through as Javed Miandad pulled a full toss from seamer Chetan Sharma for six. Instantly, Miandad became a national hero and Sharma was reduced to facing barbs and insults on his return home.
25 years later, Sharma admitted, "Yes, it haunts me even now and will haunt me for the rest of my life".
'The Wounded Tiger' – a book written on Pakistani cricket by Peter Oborne – declared it the most famous shot in cricket history.
Miandad, in his autobiography 'Cutting Edge: My Autobiography', recounted that six as he wrote,"I knew that he would try to bowl a yorker, so I decided to stand just ahead of the crease.....poor Chetan Sharma."
World Cup, March 4, 1992, Sydney
Result: India won by 43 runs
The 1992 World Cup encounter between Pakistan and India was a heated affair, remembered for the ugly exchange between India's Kiran More and Pakistan's Javed Miandad. More appealed for an on-side catch which angered Miandad, who then jumped up and down over the stumps impersonating the Indian wicket-keeper.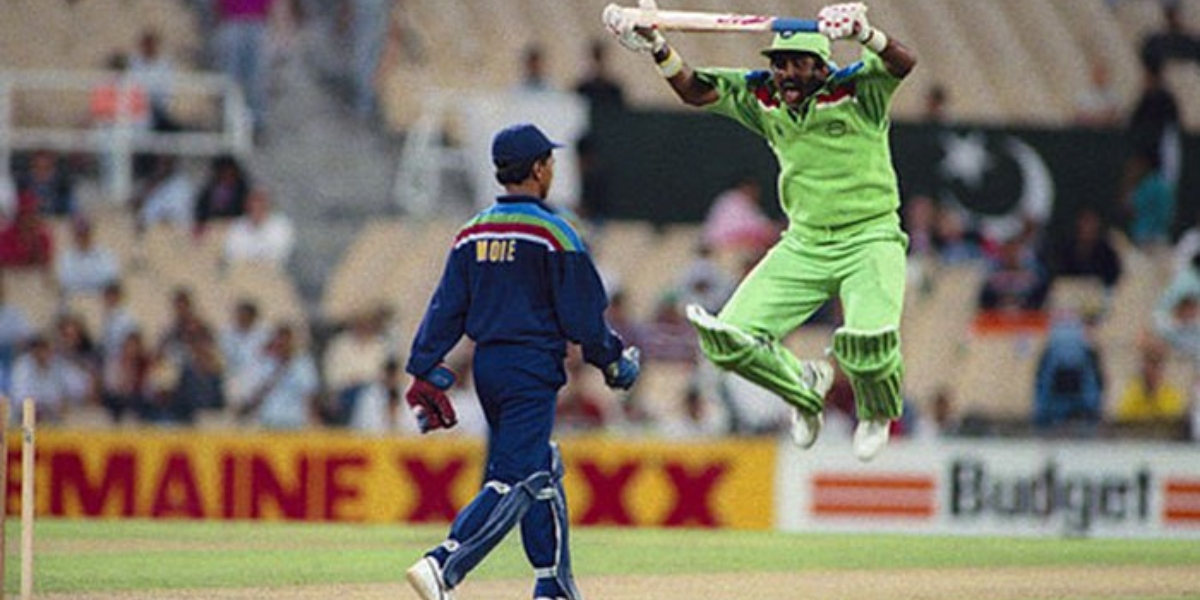 Independence Cup, May 21, 1997, Chennai
Result: Pakistan won by 35 runs
Pakistan opener Saeed Anwar's 194, the then-highest individual score in ODIs, was the highlight of the clash. Pakistan posted 327-5 on the board, and bowled out India for 292. India's chase was dented already when the home team lost Sachin Tendulkar to Aaqib Javed for 4.
World Cup, March 1, 2003, Centurion
Result: India won by six wickets
The World Cup match featured a classic cricket confrontation between two global stars: India batsman Sachin Tendulkar and Pakistan fast bowler Shoaib Akhtar. Tendulkar smashed a 75-ball 98 to help his team achieve a 274-run target. Akhtar bagged just one wicket, that of Tendulkar, while conceding 72 runs in his 10 overs. Pakistan opener Saeed Anwar hit 101.
Champions Trophy, September 19, 2004, Edgbaston
Result: Pakistan won by three wickets
Pakistan beat India in this Champions Trophy encounter in Birmingham with four balls to spare. Rana Naved and Shoaib Akhtar took four wickets apiece to restrict India, without Tendulkar because of a 'tennis elbow' injury, to 200. Pakistan slumped to 27-3 but Yousuf Youhana (later known as Mohammad Yousuf) saw them to victory with an unbeaten 81.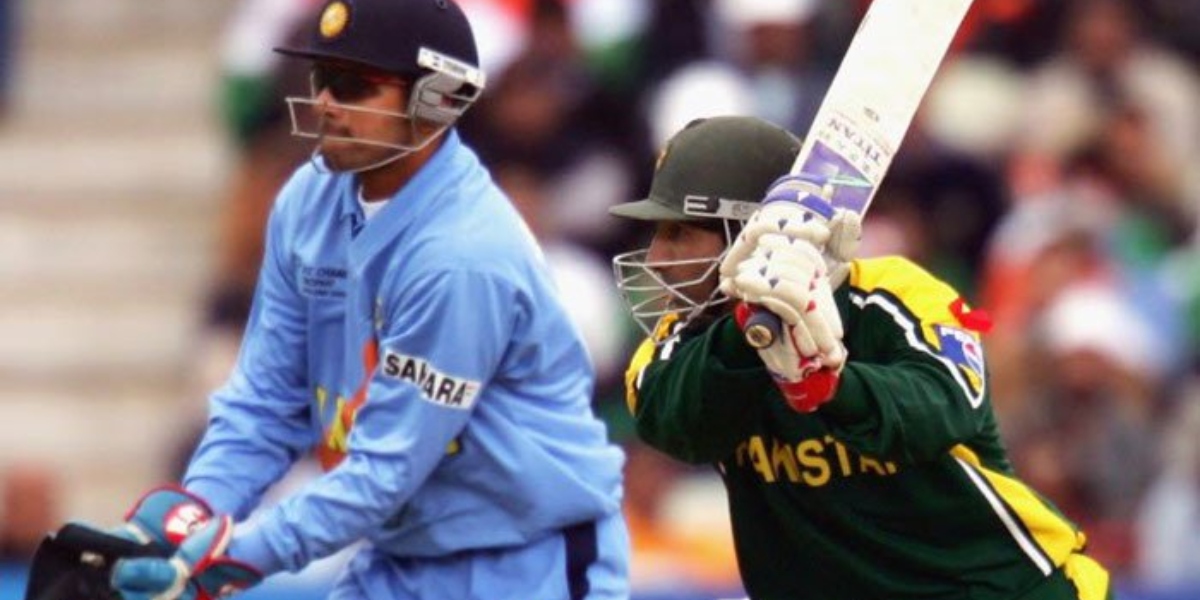 World Cup, March 30, 2011, Mohali
Result: India won by 29 runs
A World Cup semi-final match that Pakistan lost to India, with the visitors dropping Sachin Tendulkar four times during an 85 that also saw him survive two close lbw calls. Pakistan's chase slowed to a halt in the face of a tight fielding effort, with Misbah-ul-Haq taking 76 balls to make 56.
Asia Cup, March 2, 2014, Dhaka
Result: Pakistan won by one wicket
Pakistan appeared to be cruising to victory during this Asia Cup clash in Bangladesh when they needed 11 off the last 10 balls with four wickets in hand to overtake India's 8-245. But three wickets fell quickly and it came down to nine runs off the last four deliveries from Ravichandran Ashwin. But Shahid Afridi, living up to his big-hitting reputation, smashed the next two balls for sixes to seal victory.
Champions Trophy, June 18, 2017, The Oval
Result: Pakistan won by 180 runs
Pakistan's victorious campaign in the ICC Champions Trophy 2017 remains an unforgettable memory for the fans. A young Pakistan side stunned the world and created history by thrashing an in-form and star-studded India by 180 runs in the Champions Trophy finale at The Oval.
After scoring a mammoth 338 runs, Pakistan shot India down at 158 runs to secure one of the greatest victories in the history of cricket. Fakhar Zaman starred with 114 off 106 balls, while Mohammad Amir struck down India's top three: Rohit Sharma, Shikhar Dhawan and Virat Kohli to take the trophy home.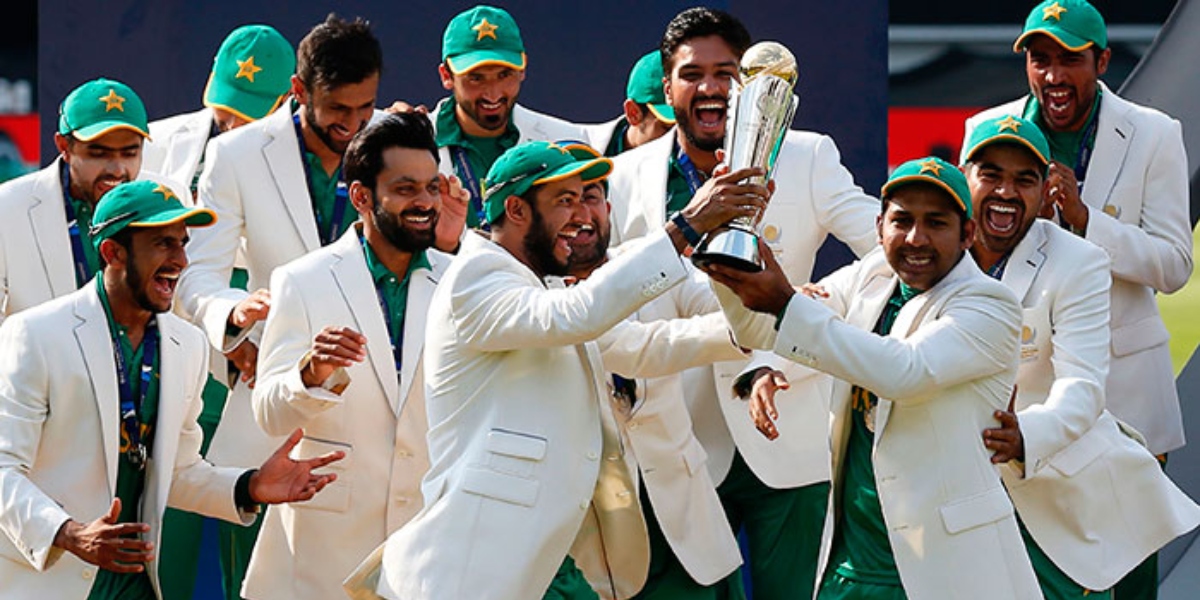 ---
The writer is a cricket freak and producer at Geo. Tweets @Mariaa_54

Originally published in Geo Super