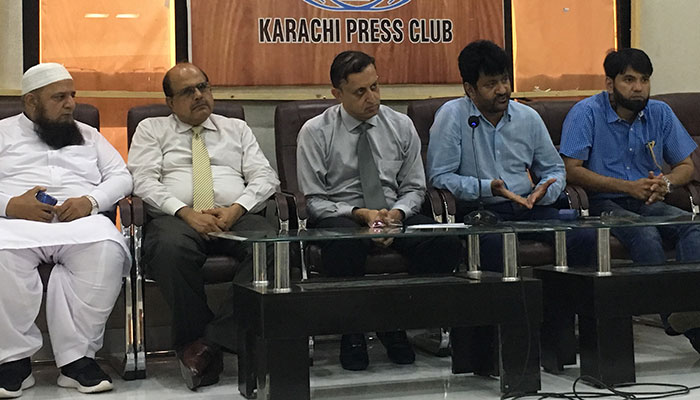 KARACHI: A leading body of surgeons has urged the government to take steps for the safe future of over 3,000 health professionals working in Arab countries with MS (Master of Surgery) and MD (Doctor of Medicine) degrees from Pakistan.

Pakistani health professionals faced an uncertain future after Saudi Arabia, Qatar, the United Arab Emirates and Bahrain rejected Pakistan's MS/MD degree, claiming it lacked a structured training programme, a mandatory requirement for hiring medical professionals.
The move has effectively rendered hundreds of Pakistani medical professionals jobless in Saudi Arabia and the other Arab countries.
Speaking at a press conference at the Karachi Press Club on Saturday, Dr M Arif, the president of the Pakistan Orthopedic Association, and other POA members expressed grave concern over the decision taken by Saudi Commission for Heath Specialties and the Dubai Health Authority to stop recognising MD/MS degrees issued by Pakistani universities.
Dr Naeem Ul Haq said the decision significantly undermined the reputation of our training and many doctors rendered jobless who had been serving in the Middle East for decades.
Dr M Ather Siddiqui said the doctors who had been victimised by this "non-professional behavior" underwent strenuous training, structured exams and research before they were conferred their respective degrees.
The executive board of POA expresses solidarity with doctors who were victims of this decision, urging the Pakistani government, the Higher Education Commission, Pakistan Medical and Dental Council, and other healthcare regularity bodies to persuade the foreign professional registration bodies in the Arab countries to reconsider their decision.