With a sprinkle of stardust, Meesha's 'Leela' is ethereal experience of 'a timeless tale'
Meesha, with 'Leela,' outshines herself from last year's 'Mein' and proved again how perfectly she can control her pitch and convey her feelings
Updated Monday Aug 26 2019
KARACHI: Singer Meesha Shafi's latest song, "Leela," is nothing short of mesmerising, so much so that the first time you hear it, you're sure to get goosebumps!

Then you'll put it on repeat.
Meesha, a musical wonder, has outshone herself from last year's "Mein," and proved again this year with "Leela" how absolutely perfectly she can control her notes and pitch and, at the same, convey her feelings to her fans.
"Leela," released in the Pepsi Battle of the Bands' Season 4 finale, feels like stardust sprinkled on us mere humans, an ethereal experience of "a timeless tale".

Speaking to Geo.tv, the feminist singer explained that her new — and very exquisite — song "is a conversation between a girl and the moon" wherein the little one asks moon "some very large, vast questions".

Psssst! Scroll down for "Leela" lyrics ;)

Interestingly, then, "because children are not yet bound by limited beliefs that constrict is as adults, she actually hears the moon answer," Meesha said.
Awe-inspiring and otherworldly at the same time, "Leela" takes its name from an ancient word, which, like many others, cannot be literally translated to English but can be loosely translated as a "play" (noun), she noted.

"It is common to both non-dualistic and dualistic philosophical schools but has a markedly different significance in each. Within non-dualism, 'Leela' is a way of describing all reality, including the cosmos, as the outcome of a creative play by the Creator.
"In Arabic, it means 'night beauty'," the singer explained.
Check out the song for yourself!
---
"Leela" by Meesha Shafi
Chandaa re mujhko bataa de
My darling moon, my beloved, won't you tell me?

Sab samjha de
Paint the whole picture for me?

Khalq kee daastan
How does the tale of existence go?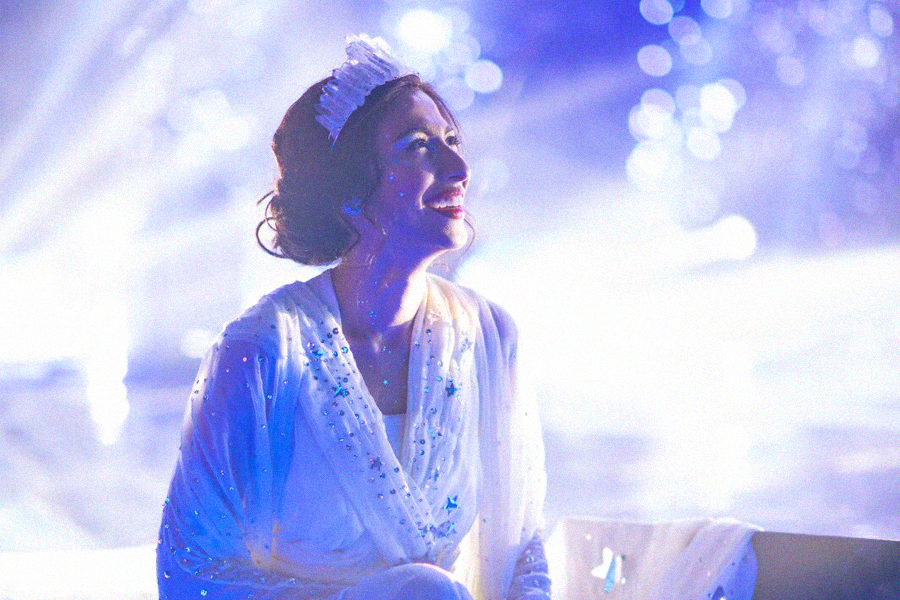 Taaray sab mujhko dikha de
Show me all the stars, far and wide,

Mann me jalaa de
Oh please, light them up in my heart?
Khol de asmaan
Open the skies, show me all there is to see!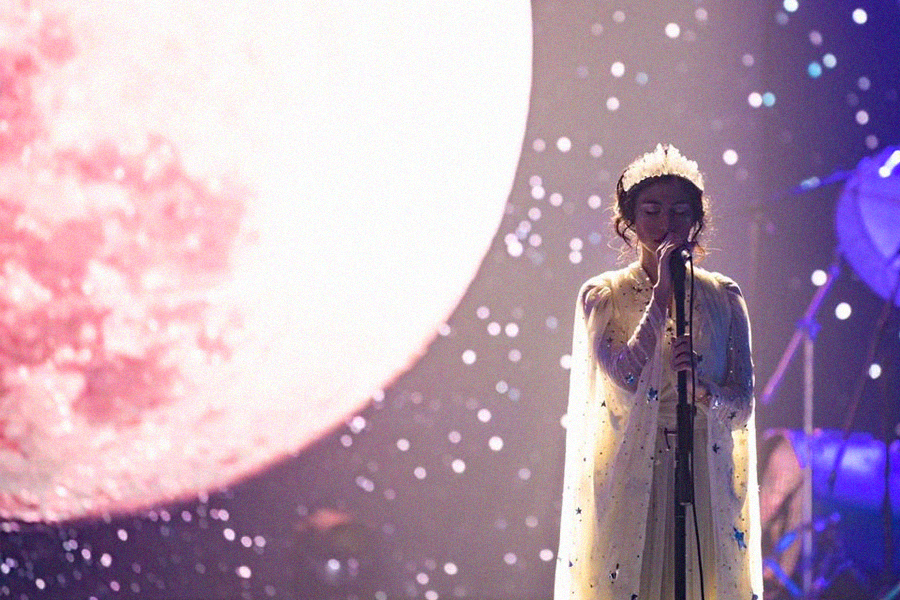 Baadlon se bhi ooper utha le
Oh take me higher even than the clouds,

Maya hataa de
Lift the veil of illusion…
Dhoondoon mein kehkashaan
I seek an entire galaxy at least, you see

Khamoshi se sub kuch suna de
Sshhh... quietly tell me all the secrets you know,

Bus gun gunnaa de
Hum them softly in my ear…
Kya hai ye sari khalaaa
What after all, is this endless, infinite space?

Tu asmaan hai
You my child, are the sky itself…
Tu hee khalaa hai
You hold the whole universe within you,
Taaron se barh kar
Much more than stars, you are starlight
Tu kehkashaan hai
You are the entire galaxy you seek,
Kis per yaqeen hai?
In whom do you believe?
Aur Kya gumaan hai?
And what do you doubt?
Tu la fanaa hai
You are a timeless tale yourself,
Mujh se banaa hai!
For you & I (and this be the only secret worth knowing) are made of the same stardust!

---
—COVER IMAGE: Aania Shah Photography/via Geo.tv