Oppo Reno has been released in Pakistan in April 2019. The expected retail price of Oppo Reno is approximately Rs 69,999 in Pakistan.

You can check the special features and specifications of Oppo Reno below.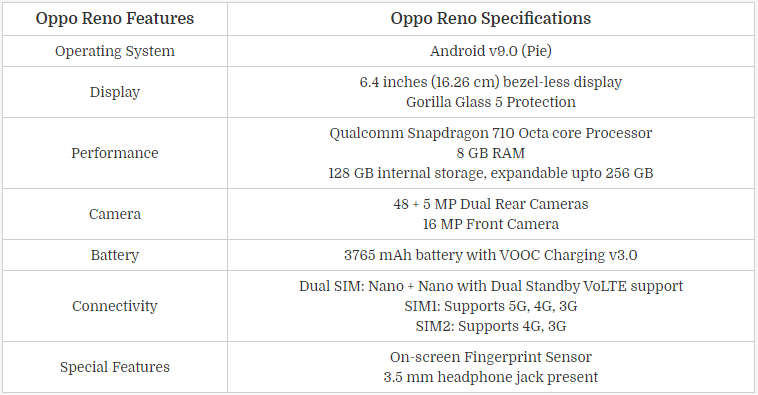 The above mentioned price of Oppo Reno may be different from the actual market rates in Pakistan. To verify the actual price of Oppo Reno in Pakistan, please visit nearest mobile shops.