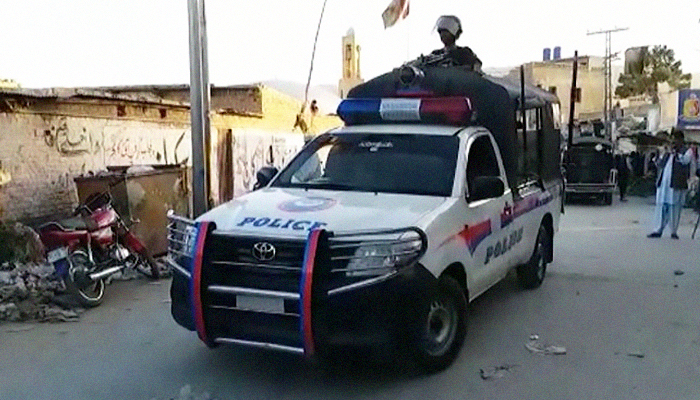 LORALAI: Two people, including the suspected bomber, died Monday evening in an explosion near a police vehicle here in Loralai, authorities confirmed.

One police officer was martyred in the blast, reports said.
According to the reports, officers of the police's Eagle squad signalled two suspicious motorcyclists to stop but they did not heed the command and fled. During the consequent chase, there was an explosion, which left the police officer and the bomber dead.

Loralai's district police officer (DPO), Jawad Tariq, confirmed that one of the motorcyclists blew himself up as the officials were chasing them. The bomber also died, he said.
Police and FC personnel have cordoned off the area.