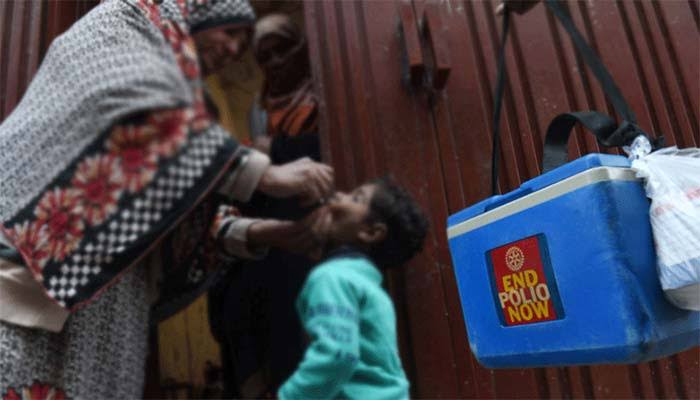 PESHAWAR: Two new cases of polio have emerged in Khyber Pakhtunkhwa (KP), the provincial health department confirmed on Friday, bringing the ongoing year's total to 61.
According to KP health department, the children diagnosed with the virus are 15- and 22-month-old, respectively, and hail from Lakki Marwat's Sarai Naurang area.
Further, it also noted that children affected were not administered anti-polio vaccine.
Also read: Polio outbreak cover-up: Babar Bin Atta terms Guardian report 'absolutely baseless'

Only a dozen cases were reported last year, as opposed to 306 in 2014 and over 350,000 in 1988.
Late last month, the World Health Organization (WHO) had welcomed a "historic step" towards a polio-free world as an expert panel certified that the second of the three types of the crippling virus has been eradicated globally.