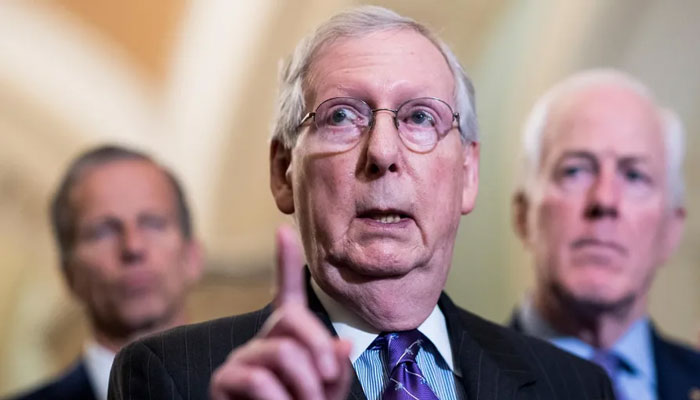 US Senate Republican Majority Leader Mitch McConnell's trial resolution, put forward for Donald Trump's impeachment has been accused of being "rigged" and an attempt to hide the the president's misconduct, the chief House prosecutor, Adam Schiff, said Tuesday.
"This is a process for a rigged trial," Schiff, the Democratic chairman of the House Intelligence Committee, told reporters after McConnell released proposed rules for the historic Senate trial.
"This is the process if you do not want the American people to see the evidence," said Schiff, who led the investigation that resulted in Trump's December 18 impeachment by the House of Representatives.
Read more: Trump's impeachment trial set to begin today
"This is a process you use if you want to, hand in hand, working in concert with the president, allow the president to continue to obstruct the Congress and deny the truth to the American people," Schiff said shortly before the Senate was to debate the rules.
Trump was accused of abuse of power for withholding military aid to Ukraine and a White House meeting for the country's president in exchange for an investigation into his potential presidential election rival Democrat Joe Biden.
The nonpartisan Government Accountability Office concluded in a report released Thursday that the White House violated federal law by putting a hold on the congressionally-approved funds for Ukraine.
Read more: Trump impeachment trial: Democrats say US president endangers security, Trump denies
"Faithful execution of the law does not permit the President to substitute his own policy priorities for those that Congress has enacted into law," according to the GAO, a congressional watchdog.
The second article of impeachment relates to Trump's refusal to provide witnesses and documents to House impeachment investigators in defiance of congressional subpoenas.