Two rallies, one goal: How conservatives, progressives commemorated Women's Day
'It shows people are hopeful for a better future and the turnout is so wholesome despite the threats made against us'
Updated Monday Mar 09 2020
KARACHI: Thousands upon thousands of people turned up at various Aurat (or Women) Marches held across various Pakistani cities on Sunday, with ultra right-wing groups holding Haya (Honour) March and women labourers organising yet another one to mark International Women's Day.

Sukkur, Multan, and Toba Tek Singh commemorated International Women's Day for the first time as a rally.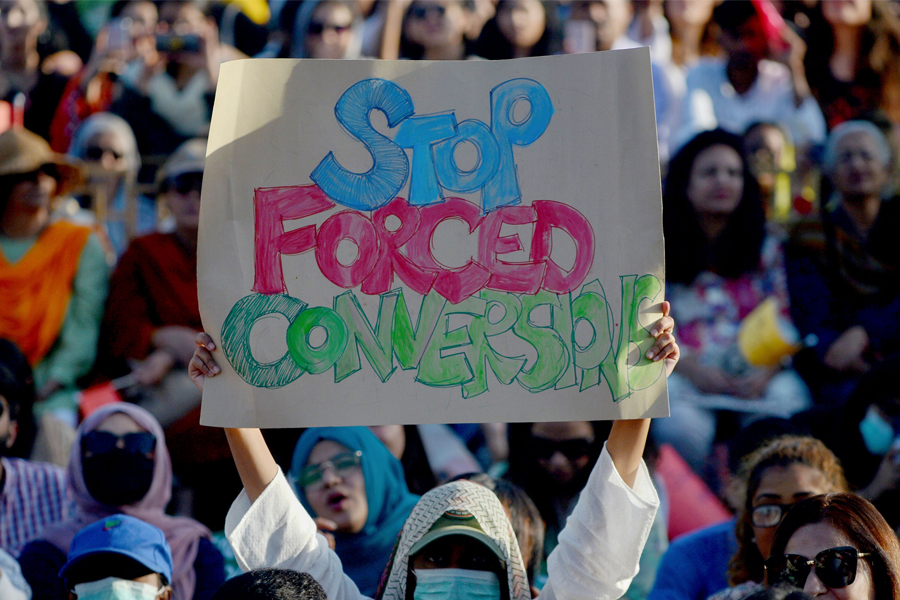 "It shows people are hopeful for a better future and the turnout is so wholesome despite the threats made against us," said Yumi, a 20-year-old who only gave their first name.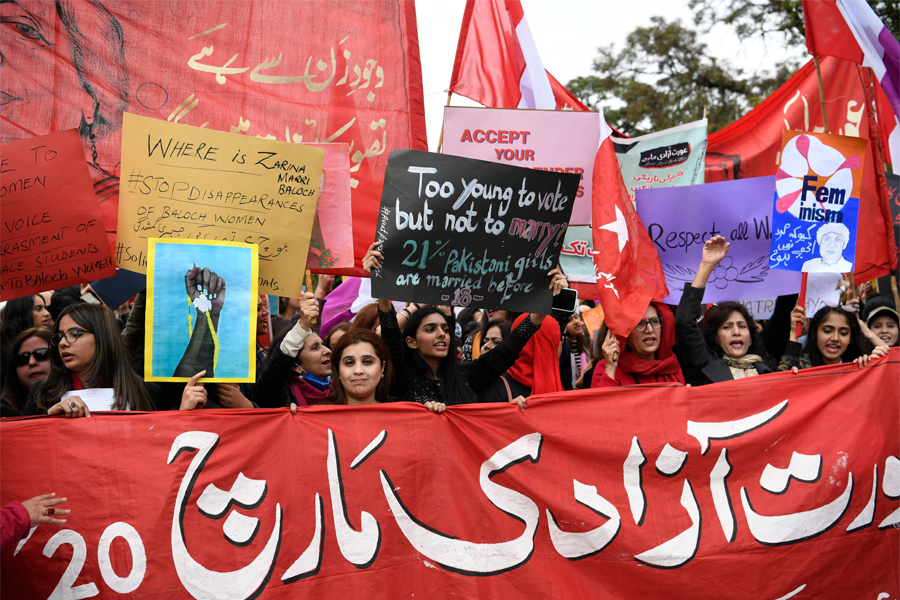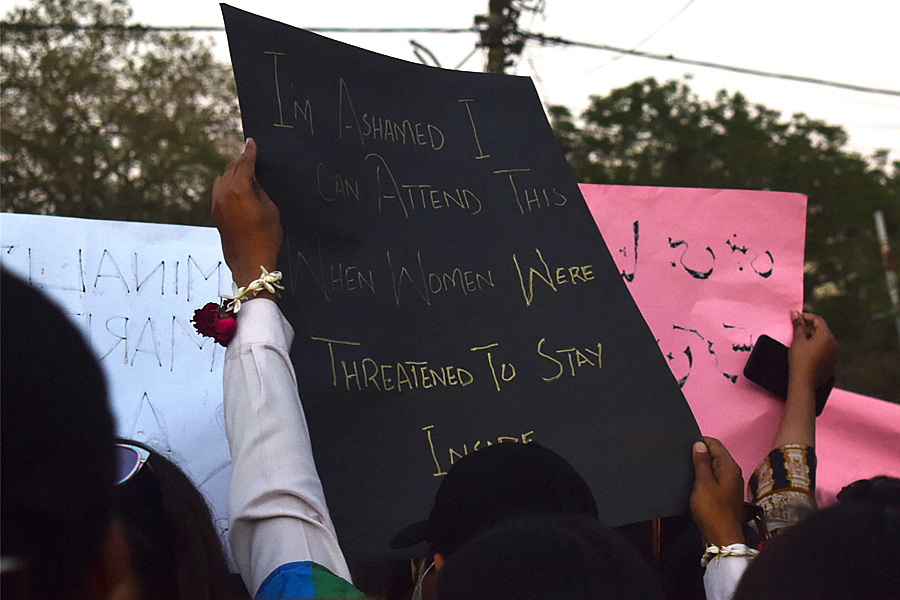 "I feel amazing and accepted, I am free to express who I am. It's a huge safe space, people from all backgrounds are here," said Abeera, who declined to give their last name due to safety concerns.

"It's a great privilege to be able to walk and speak for people who are unable to voice the challenges they face."

'Anti-Feminist'
On the other hand, supporters of the Jamiat Ulema-e-Islam (JUI-F) in Peshawar and of Jamaat-e-Islami (JI) in Islamabad took out counter-rallies on International Women's Day, with dozens of women in burqas holding their own placards — including one saying "Anti-Feminist" — while shouting "Our bodies, God's choice".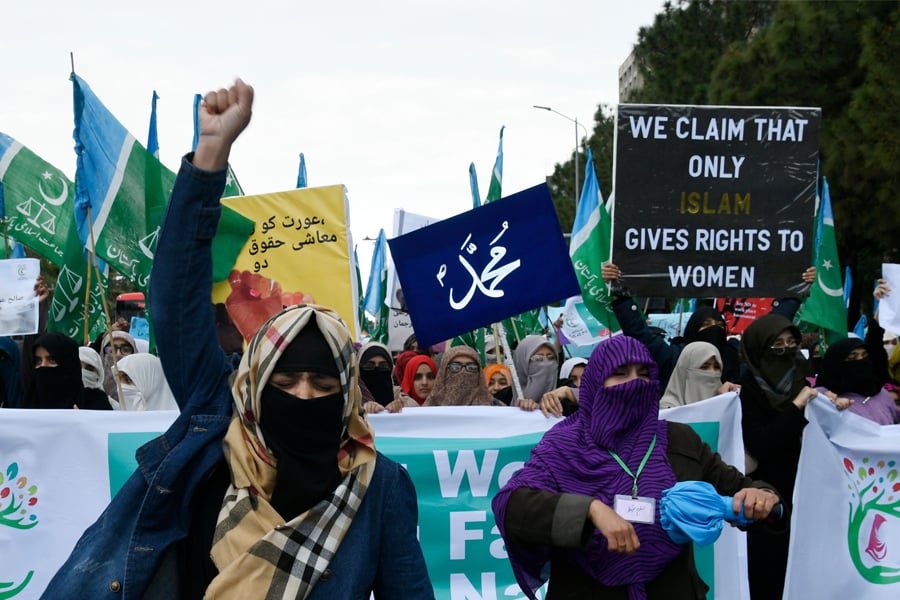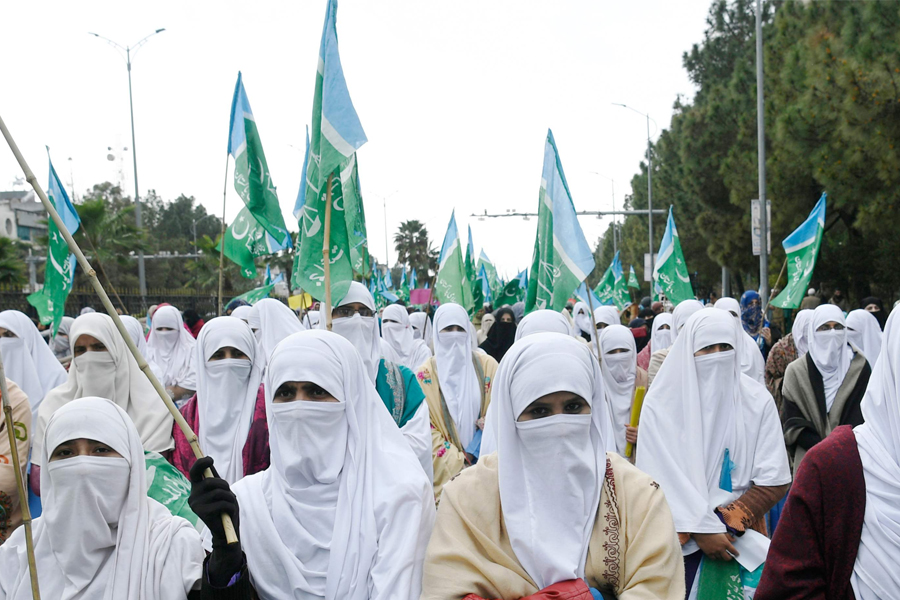 In the federal capital, tensions ratcheted up when the "anti-feminist" rally came face-to-face with thousands of people calling for greater reproductive and other rights. The one barrier between them was a flimsy one aside from a line of police officers.

According to one of the counter-protesters, women's rights activists were "naive" and being exploited by non-government groups and a foreign "lobby".

"We are free and to live our lives are according to Sharia [Islamic law]," she said.
—Additional input from AFP