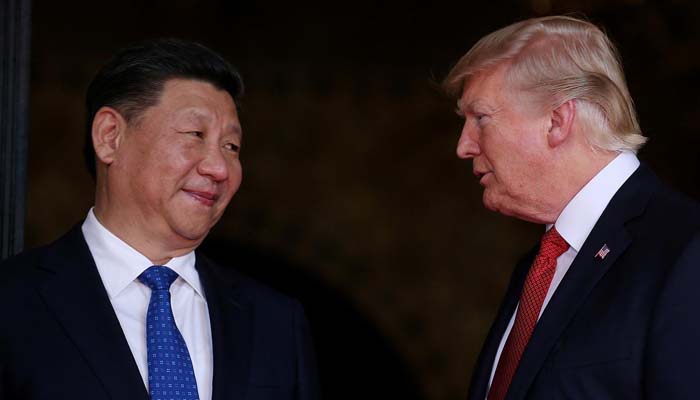 BEIJING: Chinese President Xi Jinping told US President Donald Trump during a phone call on Friday that he hopes the United States will take substantive action to improve bilateral ties, China's foreign ministry said.
Xi also told Trump that cooperation between their countries was the only correct choice and China was willing to support the United States in dealing with the coronavirus, according to an account of the conversation published by the Chinese ministry.
Also read: What is chloroquine and could it cure the coronavirus?
The call came amid a long-running war of words between Beijing and Washington over various issues including the coronavirus epidemic, which emerged in China late last year and has spread globally.
Trump and other top US officials have accused China of a lack of transparency on the virus, which has killed more than 24,000 globally, angering China.
Also read: US tops world in coronavirus cases, overtaking China and Italy
Xi reiterated to Trump during the call that China had been open and transparent about the epidemic, which has infected more than 80,000 people in China.
Xi offered support to the United States, which now has more coronavirus infections than China. Trump said on Twitter that he discussed the coronavirus outbreak "in great detail" with Xi.
Also read; Govt to restrict import of petrol, crude from April as demand falls amid virus lockdown
He refrained from more combative words such as referring to the virus as a "Chinese virus", which he has been doing. "China has been through much & has developed a strong understanding of the virus," Trump said. "We are working closely together. Much respect!"
The United States on Thursday took the grim title of the country with the most coronavirus infections and reported a record surge in unemployment as world leaders vowed $5 trillion to stave off global economic collapse.
In the United States, more than 83,000 people have tested positive for COVID-19, edging out Italy, which has reported the most deaths, and China, where the virus was first detected in December in the metropolis of Wuhan.

Also read: Pakistan's internet usage rises by 15% as COVID-19 confines people to homes
At least 24,000 deaths have been recorded globally, more than 15,500 of which are in Europe since the virus first emerged in December. More than 532,000 declared virus cases have been registered in 199 countries and territories of which at least 268,191 are in Europe, the worst-hit continent.
The countries with the most deaths include Italy with 8,165 deaths out of 80,539 declared infections, Spain with 4,089 deaths out of 56,188 cases, mainland China with 3,287 deaths out of 81,285 cases, Iran with 2,234 deaths out of 29,406 cases, and France with 1,696 fatalities out of 29,155 cases.