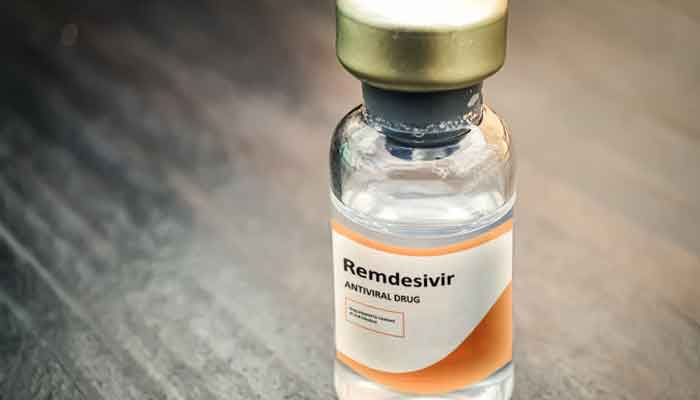 ISLAMABAD: US-based firm Gilead has signed non-exclusive voluntary licensing agreements with five generic pharmaceutical manufacturers based in South Asia including Ferozsons Laboratories of Pakistan to further expand the supply of remdesivir.

"The agreements allow the companies – Cipla Ltd., Ferozsons Laboratories, Hetero Labs Ltd., Jubilant Lifesciences and Mylan – to manufacture Remdesivir for distribution in 127 countries," the company said in a statement on Wednesday.
The countries consist of nearly all low-income and lower-middle income countries, as well as several upper-middle- and high-income countries that face significant obstacles to healthcare access.
"Under the licensing agreements, the companies have a right to receive a technology transfer of the Gilead manufacturing process for Remdesivir to enable them to scale up production more quickly. The licensees also set their own prices for the generic product they produce," it said.
"The licenses are royalty-free until the World Health Organization declares the end of the Public Health Emergency of International Concern regarding COVID-19, or until a pharmaceutical product other than Remdesivir or a vaccine is approved to treat or prevent COVID-19, whichever is earlier."
Separately, in a notice to the Pakistan Stocks Exchange, Ferozsons Laboratories informed that its listed subsidiary BF Biosciences Limited (BFBL) has signed an agreement with Gilead Sciences Inc for manufacturing and selling remdesivir.
"Once production starts, we are confident that BFBL will have sufficient quantities over time to serve the needs of the patients in Pakistan and access countries abroad," the notice read.
In April, Gilead received emergency authorisation from the US Food and Drug Administration for using remdesivir as a treatment against COVID-19.
The approval was the latest step in a global push to find viable treatments and a vaccine for the coronavirus.
Remdesivir, which is administered through an injection, was already available to some patients who enrolled in clinical trials, or who sought it out on a "compassionate use" basis.

The Food and Drug Administration, which authorised the approval, defines severe as having low blood oxygen levels, requiring oxygen therapy, or being on a ventilator.
In a trial involving more than 1,000 people, the US National Institute of Allergy and Infectious Diseases (NIAID) found that hospitalised COVID-19 patients with respiratory distress got better quicker than those on a placebo.
Specifically, patients on the drug had a 31% faster time to recovery.
"Although the results were clearly positive from a statistically significant standpoint, they were modest," Anthony Fauci, the scientist who leads the NIAID had told NBC News.
While not considered a miracle cure, remdesivir's trial achieved a "proof of concept," according to Fauci that could pave the way for better treatments.
Remdesivir incorporates itself into the virus's genome, short-circuiting its replication process.
It was first developed to treat Ebola, a viral hemorrhagic fever, but did not boost survival rates as other medicines.