Coronavirus: Peshawar's Lady Reading Hospital extends state-of-the-art facilities to patients
The KP's first-ever Interventional Radiology (IR) programme — with the services of consultant radiologists and Rs100 million worth of equipment — was set up and a new rheumatology programme was established.
Updated Thursday Jun 04 2020
PESHAWAR: Ever since the coronavirus outbreak in Pakistan's Khyber Pakhtunkhwa in February this year, the Lady Reading Hospital (LRH) has had an influx of coronavirus patients — from the mountainous Chitral district to Dera Ismail Khan in the province's south.
Known earlier as the Agerton Hospital, the medical facility was renamed after Alice Edith Cohen, Lady Reading and the wife of British Viceroy Lord Reading (Rufus Daniel Isaacs, 1st Marquess of Reading) in 1927.
Lady Reading had after a few years in 1927 visited Peshawar and donated Rs52,000 for the facility's upgradation. It was consequently renamed Lady Reading Hospital.
The Lady Reading Hospital, or LHR, is well-known across the province as well as all over Pakistan for its best health services and expert doctors in many specialties, including the deadly coronavirus nowadays.

The LRH came under enormous pressure over the past three months from suspected coronavirus patients seeking early diagnoses and treatment but its computerised healthcare system, treatment, and medical facilities remained unmatched during the pandemic.
The KP's premier hospital remained a centre of hope for thousands of patients in every crisis — whether it was 2005 earthquake, war against terror or coronavirus pandemic — and has never disappointed the masses.

Patients from all of the 35 KP districts, including seven merged tribal districts, as well as from Afghanistan are utilising its services due to a significant improvement in its healthcare system, strengthening of infrastructure and medical, and diagnostic and surgical services.
The provincial government has spent billions of rupees on healthcare system, upgradation of medical facilities, including construction of new wards, improvement in testing labs, installation of modern health machinery, and an introduction of computerised system at the LRH.
"In every crisis, [there is] an opportunity. Today, we can build on what PTI's work of the last few years, & take KP's healthcare system to the next level," KP Health Minister Taimur Salim Jhagra said on Twitter back in May.

"The CM has approved a 500-bed emergency hospital in Peshawar, where cases are greatest, to deal with the surge capacity for COVID [19, the name of the disease caused by the coronavirus]," Jhagra added.
A coronavirus test laboratory was also being established in the hospital, whereas a high dependency unit (HDU) and two intensive care units (ICUs) for critical patients of the respiratory illness have been already established.
A telemedicine service was also launched at the hospital where suspected patients of the coronavirus were being provided free consultation services by specialist doctors.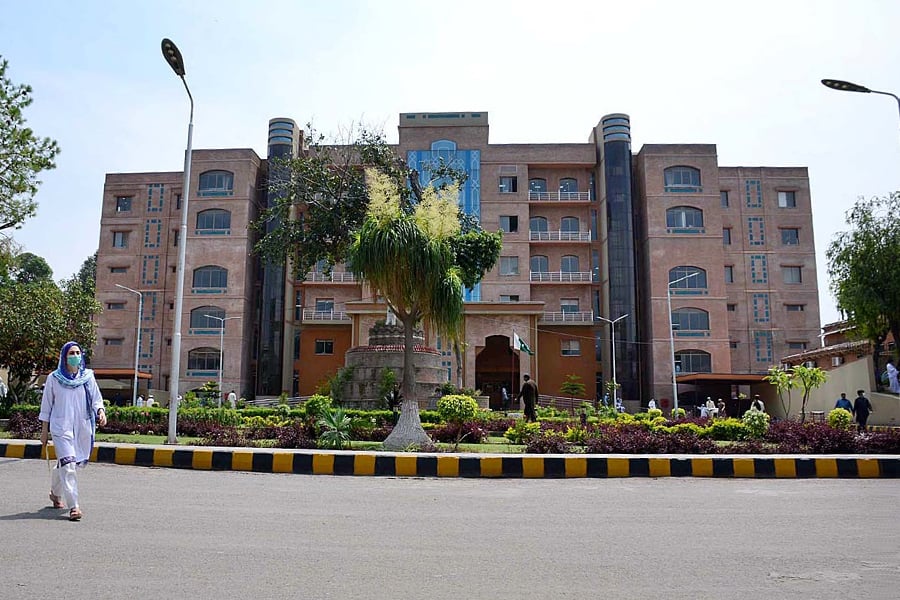 Since 2013, the KP government has accorded top priority to revamp the outdated healthcare system by introducing scores of reforms and projects in hospitals to provide quality and affordable services to all.
The provincial government introduced bylaws, under which working hours in public sector hospitals, including the LRH, were aligned with modern practice that improved health delivery system and efficiency of the staff manifolds.
In earlier years, medical professionals — including paramedics and nurses — were forced to perform hours long duties without financial incentives, while doctors were allowed to serve only for five hours, creating a sense of deprivation among the junior doctors, nurses, and paramedics.
To improve the healthcare system, including pharmaceutical, medicines, laboratory, and surgical companies, the provincial government has institutionalised private practice (IPP) within public hospitals, including the LRH, where private patients are treated by senior consultants on affordable fees.
So far, a record 150 physicians were recruited on merit in a year — which is more than all recruitment in the past 15 years — to cope with the massive challenge of coronavirus. Similarly, 800 new nurses were inducted, raising the strength to 1,050.
On the other hand, medical equipment worth billion of rupees was purchased for the LRH over the past four years and hospital services were computerised.
A 300-bed building that was to be completed earlier led to extra load on other departments due to the coronavirus pandemic. Therefore, the KP government operationalised a new 400-bed building, equipped with latest equipment worth Rs2.26 billion, 24 state-of-the-art operating suites, ICUs, and other new programmes, including biometric services.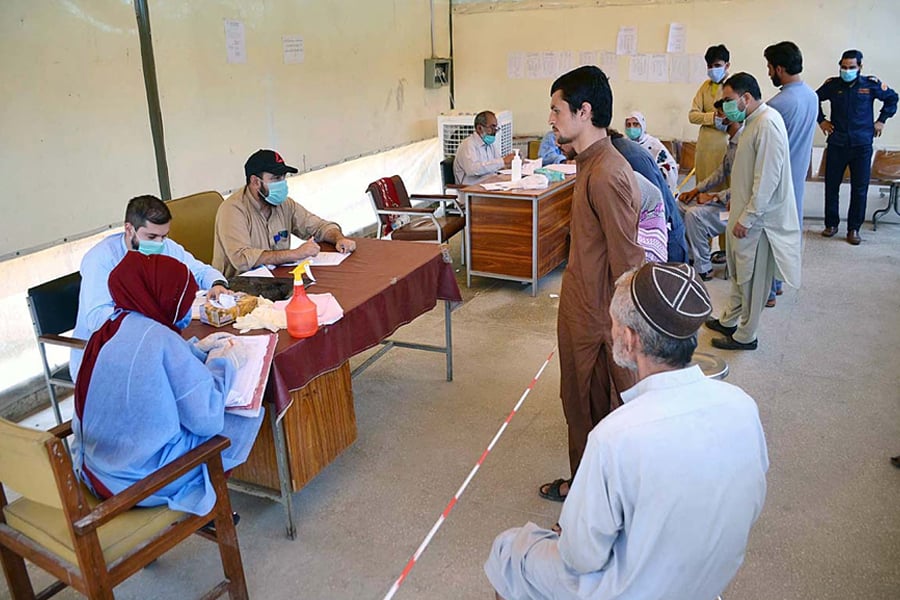 Further, the first modern accident and emergency department with the recruitment of four British trained emergency physicians has been established.
The KP's first-ever Interventional Radiology (IR) programme — with the services of consultant radiologists and Rs100 million worth of equipment — was set up and a new rheumatology programme was established. Free medicines to all indoor patients was also ensured.
Keeping in view of enormous difficulties of persons with disabilities, a physiotherapy and rehabilitation medicine department was also set up.
Above all, the doctors, nurses, and the paramedic staff are rendering unmatched services for the coronavirus patients at LRH.