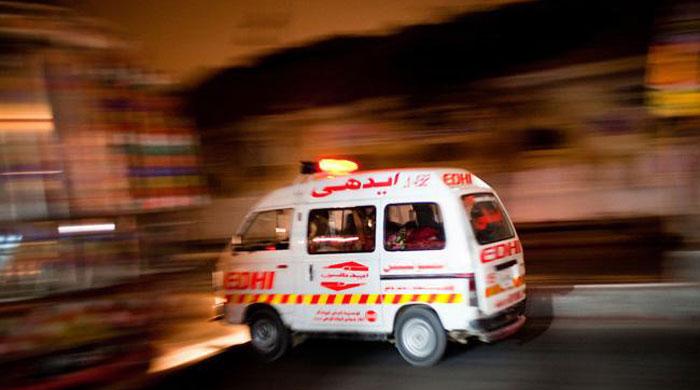 The ambulance services of Pakistan's largest charity organisation Edhi Foundation on Wednesday were suspended in Karachi after all the helpline numbers were blocked due to heavy rains in the city.

According to the Edhi Foundation spokesperson, the ambulance service 115 and all other information bureau phones are blocked due to rains, therefore, the ambulance network is currently not operational.
The spokesperson also apologised for the inconvenience caused to citizens due to the inaccessibility of the helpline.
A number was restored by the Pakistan Telecommunication Company Limited (PTCL) for emergencies, but according to the citizens, that number is also not accessible when they call.
Read more: Karachi rains leave 10 dead, wreck neglected infrastructure
On the other hand, the PTCL spokesperson said that the helpline numbers are blocked due to cable cuts. Teams have been working to restore the helpline since last night.
The latest showers this season have inflicted heavy damages to property, wrecking the city's neglected infrastructure, flooding streets, and multiple neighbourhoods, and causing traffic jams on major thoroughfares.
Moreover, the rains have resulted in a loss of multiple lives.
According to authorities, 10 people died in different incidents, with seven of them — including a child — killed by electrocution.