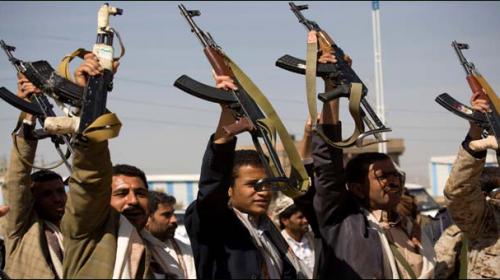 SANAA: Yemen´s Houthi rebels, under fire from a Saudi-led coalition, have killed the capital´s governor in clashes that erupted during an attempt to detain him, his relatives said Friday.
Abdulghani Jamil and his nephew Nasr Jamil "died of wounds sustained during late Thursday clashes between the governor´s aides and Houthi militiamen", the sources said.
Jamil was appointed by fugitive President Abedrabbo Mansour Hadi, who fled to Saudi Arabia after the rebels seized power in Sanaa and later advanced on his last refuge in the south, the port city of Aden.
The Houthis "demanded Jamil hand himself over" to them. His refusal prompted a firefight in which both he and his nephew were wounded, the relatives said.
The Houthis, allied with renegade troops loyal to former president Ali Abdullah Saleh, have been in control of Sanaa since last September despite more than two months of Saudi-led coalition air strikes against their positions across the country.