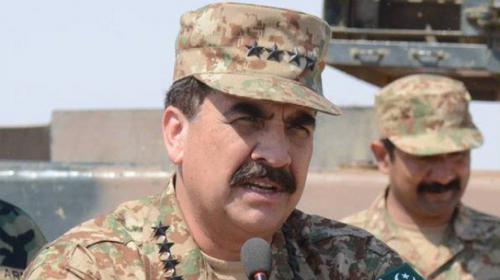 ISLAMABAD: Chief of Army Staff (COAS) General Raheel Sharif said there was no reason to be worried about the recent attitude exhibited by India as the Army was capable of responding to any form of aggression.
Speaking to reporters after the joint session of Parliament, COAS further said that in the coming days there will be an improvement in relations with India.
When asked about the security situation in the country, the Army chief responded that there had been an improvement. He added that the security situation would further improve in the country.
In his address to the National Defence University (NDU) on Wednesday General Raheel Sharif said Kashmir was an unfinished agenda of partition.
"Pakistan and Kashmir are inseparable," General Raheel Sharif said. He emphasised that while Pakistan wished for peace and stability in the region, it was essential to have a just resolution in light of UN resolutions and as per aspirations of Kashmiris to establish this.