In pictures: The ignored flood survivors in Punjab
Updated Thursday Sep 22 2022
Heavy rains and flash floods have killed 191 people in Punjab, Pakistan's most populous and politically important province, to date. Of these, 50 are young children, as per the official tally.

Nearly 4,000 people have been injured, of which 572 are children, while a total of 673,970 people have been affected by the floods.
One of the worst-hit areas in the province is Dera Ghazi Khan, where over 24,000 homes have been partially or fully damaged, forcing people to take shelter with neighbours or in tents.
Mangrotha in DG Khan is one of the hardest-hit areas.
On August 14, at 1:30 pm, water gushed down the hills into Mangrotha, tearing down 110 homes and displacing many families.
Most of the residents are daily wagers, who earn as low as Rs600 to Rs700 per day. To reconstruct a single-room home will cost up them to Rs500,000. Money which they do not have.
Families in Mangrotha tell Geo.tv that no one from the government has visited them, and neither have they received any official aid.
Tired of waiting for the government to help, the survivors have pooled in money to rebuild their homes on their own, one by one.
Ameera Mai, a resident of Mangrotha, has now pitched a tent where her home used to be.
Living in the tent with her are seven children and three widows. In the floods, she lost her home, her belongings, her goats and the wheat she had stored for the entire year to feed her family.
Another worst-hit area in Punjab is a village in Taunsa.
The floods struck Taunsa on July 26 in the early morning. The water rose as high as 16-feet killing 10 people, mostly children.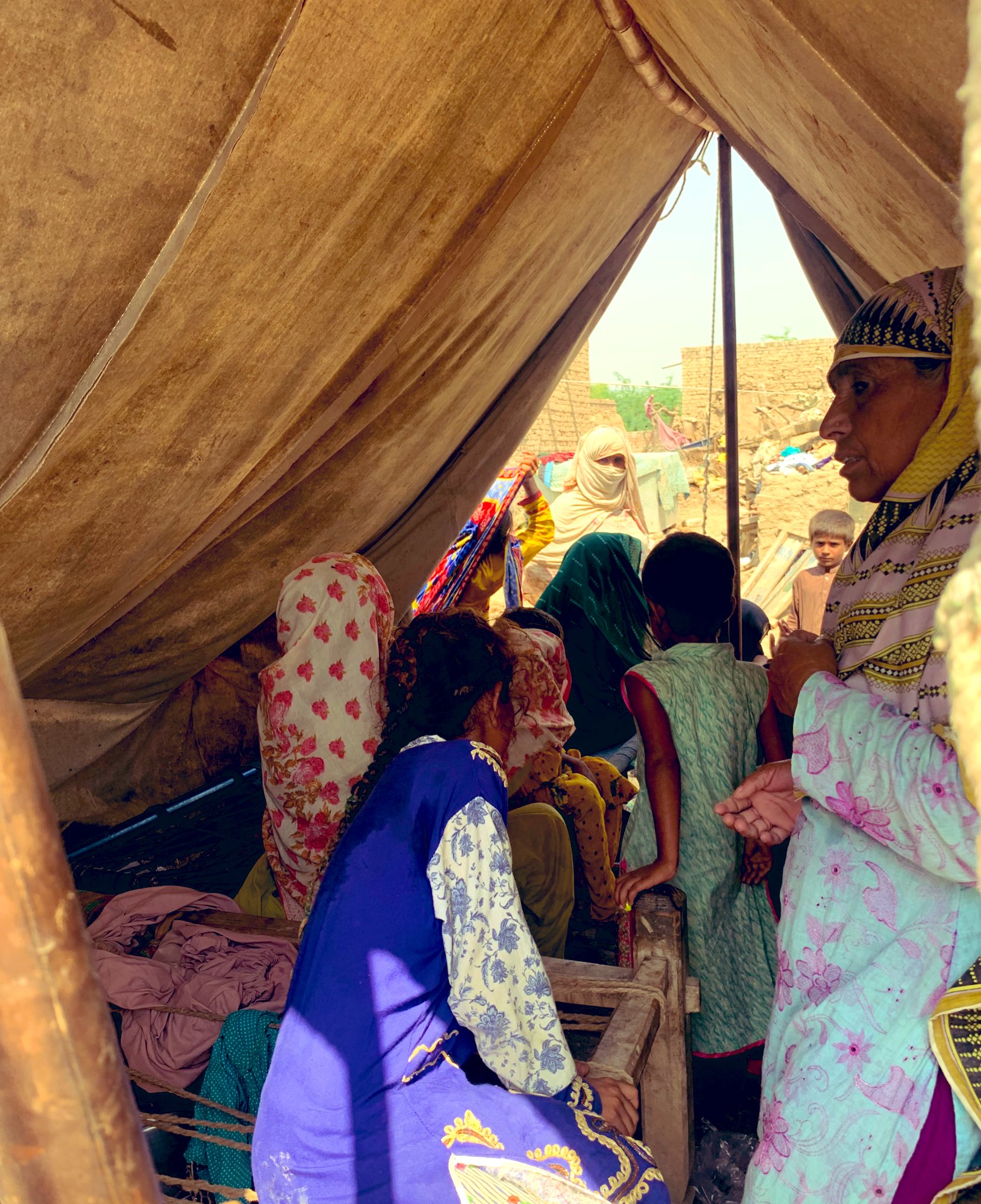 Chief Minister Punjab Pervaiz Elahi and former prime minister Imran Khan visited the village recently.
Villagers say the chief minister distributed cheques of Rs800,000 but to only those families who had lost a family member. The rest of the survivors say they received nothing from the government.
Several families told Geo.tv that the former prime minister bought 20 trucks with him. But after Khan left, the trucks did too without distributing anything.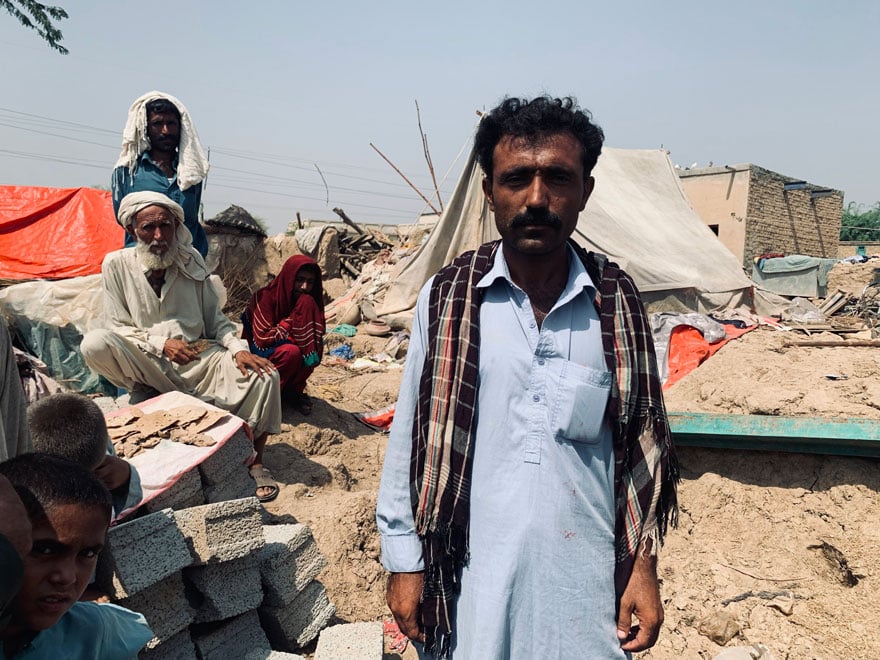 Khadim, who lives in Taunsa, lost his wife and two children — aged 4 years old and 8 months.
He has yet not found his 4-year-old child's body.
"I just want to tell the government to please give a roof over our heads. I have five small children, where will I go in the winter?" he said.
Khadim's five surviving children complain of mosquitoes and flies at night.
A flood survivor in Taunsa, who along with 13 members of his family is homeless now, told Geo.tv that he has heard Imran Khan call for a new election.
"Elections won't rebuild our homes," he said.
The floods have caused heavy infrastructure damage in DG Khan, while some areas are still submerged in water as high as five feet.