Did digital spaces become safer in 2022?
Updated Sunday Jan 01 2023
Imaan Zainab Mazari-Hazir, a human rights lawyer, recently had to deal with a case of cyber harassment — not a new experience for her given her extremely online presence addressing human rights and social justice issues. Following the case, she had a brush with the cybercrime wing of the Federal Investigation Agency (FIA). This was not the first time the lawyer had to deal with the agency. She had done so several times as a counsel on behalf of her clients. But this time around, it was a different experience. As the complainant herself, she deems the experience "frustrating".

"Some senior officials cooperated much more, but on the lower level, it's been very difficult and frustrating. My new investigation officer (IO) put me in the same room as the accused person and was cracking jokes with them. He was attempting to record my statement in his presence, which is illegal," she said, explaining the traumatic instance.
Imaan complained about the hostile environment of the agency, especially towards women.
"From the minute you walk into the door of the cybercrime reporting centre, they take away your phone, which I refused to give away and walked straight upstairs. However, most women would perhaps be coerced into giving up their mobile," she shared, walking Geo.tv through her ordeal.
The environment is such that the female complainant is often sitting alone, without her phone, with the male —  and sometimes the accused person. This leaves her cornered and pressurised into settlements — even blackmail, the lawyer adds.
"I'm not happy with the FIA at all. The FIR that they registered in my case as well is very weak compared to what it should've been like considering the seriousness of the offence and the level of danger I felt," Imaan complained.
Since May, the human rights lawyer had been receiving around 100 to 200 emails per day from a man she didn't know. However, it didn't remain confined to the online space.
"I was ignoring it. I blocked his email address, but he knows where I live. He's been sending various expensive gifts to my home, and even food," she said, sharing that even statements of the food delivery rider were recorded by the FIA which they neither mentioned nor submitted with the remand document in the court.
Imaan added that the FIA didn't push forward to get the perpetrator's remand, who was then sent to judicial in a complaint concerning cyber-stalking and harassment. "He said that he's going to follow me to and from court. If he gets bail, my life is in danger," she stated.
This is just one story of a fairly prominent individual. Several women and gender minorities are subject to online gender-based violence (GBV) — a form of discrimination and injustice that happens in online spaces — and cyber harassment, which often translates into the real world, endangering their lives in the process. The trauma doesn't end there, as their experiences of merely having their complaints registered can be equally, if not more, distressing.
A Karachi-based journalist, who wishes to remain anonymous, said about losing count of the number of times she experienced online GBV and harassment through social media.
"I work in a predominantly male-oriented industry. When I have an opinion, it tends to stand out and, sometimes, I'm taken down for it. Some of the bullying that I've faced is very personal. I've been called a lot of things. People send a lot of slurs and bad words in my DMs (direct messages)," she said.
The mid-career journalist never filed a complaint with the FIA about the numerous times she was subjected to violence in digital spaces. But this one time when her mobile number was posted on a website, she did register a complaint — with the Pakistan Telecommunication Authority.
"While PTA did take the website down in Pakistan, you can still see my number up there which is very sad for me. They were helpful, they got this done within two weeks. But it didn't really get the job done. Meanwhile, it's very difficult to file a complaint with the FIA because you have to go there in-person," the journalist said, reasoning that she would always think about who to take along with her as the "space is predominantly occupied by men".
She also spoke about the "daunting experience" of approaching the police or the FIA for women.
Saddia Mazhar, an Islamabad-based independent journalist who recently moved to Sahiwal, said that she often faces harassment due to her work, as she has had her social media accounts hacked for her blunt opinions in online space and stories as a reporter.
"I faced cyber harassment through Facebook which was done to influence or threaten me. A Facebook account used my pictures, only the name was different; however, all the content shared there was mine," she said.
Saddia shared that she complained about it to the FIA and a helpline built by the Digital Rights Foundation (DRF) — an organisation working to make the internet safer and more accessible. However, neither worked out for her.
"With DRF, I was suggested reporting the account. They could only help having the pictures removed. But getting the account suspended or tracing the IP address wasn't possible for them. Then, I registered my complaint with FIA's office in Islamabad and received a call from them after three months," she told Geo.tv.
The journalist said that the agency verified receiving the complaint and asked if the account was still operating. "I was shocked to have been asked this after three months. When I told them that the account was still operating, they never responded. Then after a year and a half later, they emailed me stating that the case was closed, without sharing any reason," she said.
Saddia spoke about filing a request with the agency under the Right To Information law asking them why the case was closed and not investigated further.
"They would initially not respond and when they eventually did, they mentioned that FIA cybercrime cannot trace the IP addresses," she said, adding that the red tape involved in the matter and the delay in redressal is often what keeps women away from having their complaints registered.

Through the RTI law, as stated in Article 19A of the country's constitution, every citizen has the "right to have access to information in all matters of public importance subject to regulation and reasonable restrictions imposed by law".

"It is very difficult and nearly impossible for women to go to the FIA. I went there as a journalist with the confidence that most women don't possess in our society. They are not comfortable enough to share details of their cases and don't trust that the pieces of evidence they provide will remain safe. The fear of their videos being leaked threatens them of privacy breach," Saddia said, adding that the lack of female staff in the FIA's cybercrime wing makes it difficult for women to approach the agency.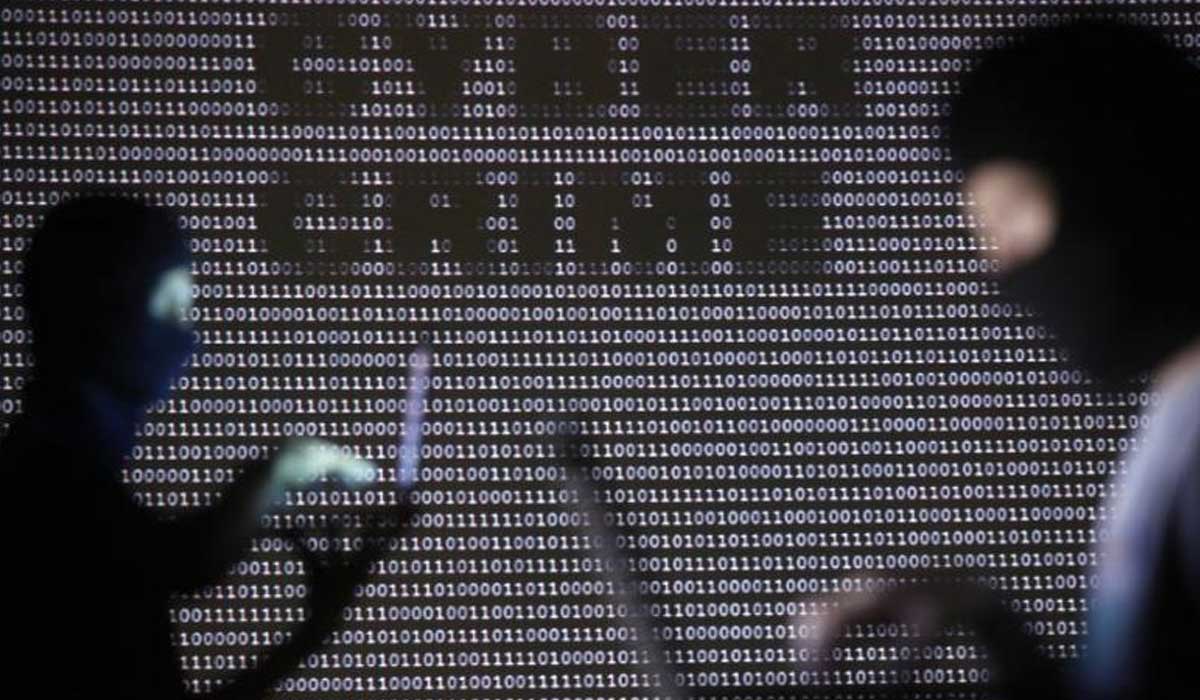 According to her, the behaviour of FIA's cyber sleuths is generally also not conducive for complainants, especially the kind of questions they ask leave women discouraged.
Another female journalist, who wants her identity concealed, spoke about her unpleasant experience of getting her problem resolved.
"My experience and that of my friends have never been good when filing complaints of online GBV. I have filed a couple of complaints and no action was taken. A lot of my friends faced insensitive behaviour from FIA officers, who wouldn't take into consideration how crucial the cases were and how they were impacting the lives of people," she said, highlighting how their first suggestion is usually not to file a complaint and settle with the other party following the lack of resources.
There isn't a single day when she has not faced online GBV, mostly because of her views and work as a journalist, she added.
"I would usually write, make videos and do live sessions about social and political issues. I would get immense abuses, threats and even death threats for the work I did. These threats also translate in the real world. I've been immensely affected by these past experiences, which has led me to speak less on issues. But obviously, there are times when I get triggered because of what happens in the society," she said.
Online GBV and cyber harassment in numbers
DRF's annual cyber helpline report mentioned a total of 4,441 cases — not all related to cyber harassment — of which 370 were recorded in only a month. DRF received 3,381 complaints via calls on the helpline, 693 were received through helpdesk emails, and 367 were registered via social media. Among these complaints, 4,310 were related to cyber harassment.
In November 2022, DRF's helpline registered 263 complaints. Of which 240 were recorded via calls, 17 through social media and six were received from the helpdesk. Among these complainants, 134 were female, 124 were male, three were transpersons, and two were unknown. Over 200 cases among these were cyber harassment-related.
Hyra Basit, who leads the DRF's cyber harassment helpline, said that the complaints they receive were largely from women.
"It's usually about 68% women who reach out to us and about 30% men, and a small minority of around 2% of gender minorities — mostly transgenders folks," she said.
Hyra added that the nature of complaints for both men and women was different.

"For women, it might be blackmailing, non-consensual use of information or intimate images. With men, the cases are more fraud-related or about fake profiles or threats and abuses received online," she shared.
Hyra said that the DRF's job, unfortunately, was limited to connecting people.
"We can connect people to or act as a liaison between those who bring us cases and social media companies through our escalation channels. We refer people to the FIA for legal help or if the situation extends beyond that to other GBV resources such as some government helplines. But again, we're limited because we can't take certain actions ourselves," she added.
As per the FIA's Sindh cyber crime circle, the number of registered cases was 100 in 2022, while the cases which were converted into first information reports were 10. Six of the total cases were closed or transferred, while 84 remain pending.
The numbers paint a grim picture as many of such cases may also go unreported without any trace of the complaints filed. But Nighat Dad, lawyer and founder of DRF, believes documenting evidence on part of victims and reaching out to available resources was important.

"In cases where online abuse and violence have taken place, it is imperative that victims and survivors document evidence and reach out to the resources available to them. Reporting might not be an option available to all, but immediate measures must be taken to secure devices or remove content at the very least," she advised while talking to Geo.tv.
Dad added that many survivors fail to prioritise the mental health and emotional impact of this violence and harassment — it is important to seek community and professional support.
Gender sensitivity in online GBV cases
Commenting on gender sensitivity among officials dealing with cases of online GBV, Imaan said that the staff are not trained at all.
"Gender sensitivity has a different level of training required. They don't even have basic law enforcement training. It's really difficult for women to come forward," she said.
The lawyer added that even the Prevention of Electronic Crimes Act, 2016 (PECA) was never made to protect women as claimed by the then government.
PECA was first legislated by the government in August 2016. Since its promulgation, the act has received immense backlash for its draconian consequences, particularly limiting freedom of speech and expression in the country.
Earlier this year, the government passed an ordinance amending PECA to make online "defamation" of authorities, including the judiciary and military, a criminal offence with severe penalties.
"The purpose of this law was to persecute and punish the dissidents, and that's what the law is primarily used for. Any woman you talk to, you'll most likely hear about hostile and non-cooperative behaviour or they never hear back from them," she said.
Imaan believes that PECA needs to be repealed.
"It was passed by claiming that it was for us women and children, but it really is not and nor is the FIA trained to deal with the cases. More gender-sensitive legislation and recognition of the threats and the difficulties we face in reporting those threats is what we need," she shared, highlighting that without changing the environment, it would be difficult for women to come forward.
Speaking on the FIA's role, lack of redressal and gender sensitivity, Nighat Dad said: "These are structural problems which need to be addressed by the government by investing more resources into mechanisms, addressing online gender-based violence and investing in gender-sensitive mechanisms, which can be achieved through continuous engagement, training and accountability-based systems where survivors can bring forth issues they might face in the course of reporting."
It is important for the FIA and other agencies to work towards building trust with survivors by taking overt measures that address their concerns and provide holistic support that allows them to pursue complaints despite challenges, she added.
Hija Kamran, a digital rights expert, thinks it is the government's role to ensure that the implementation of laws is stronger and awareness stronger.
"If people are not aware about the law they are going to be constantly scared when they are harassed. When people know about the law they are going to have that sense of security and if they are subjected to any kind of violence on the internet, they would have the information at hand to just counter the harassment they are facing," she said.
There needs to be strong vetting, accountability, transparency, and mechanisms around monitoring and evaluation of these IOs in FIA, as well as tracking of their performances and management of cases. "Gender sensitivity training has to be constant and should be repeated, quarterly, and may be bi-annually, if you must," she added.
Hija reiterated that the agency's officials should be reminded of how to deal with cases of sensitive nature, particularly those involving specific gender awareness, and the need for more women IOs in the workforce.
"A lot of women IOs, too, have internalised misogyny or because they are part of a similar system, they enforce the same attributions or the same behaviour," she said.
The digital rights expert added it was important to ensure the inclusion of gender sensitivity training in their curriculum when these officials are being trained to be part of the force in future.
"Start early when they're still studying in colleges and universities. They have to be reminded and taught about it. So when they are in the field and on the job, they are responsible to implement a lot to impart justice," she suggested.
FIA's limitations
Additional Director FIA Sindh Shehzad Haider explains how the agency is limited to only exercising certain powers when dealing with cases of online GBV. While he sympathises with the victims, he also underlines the restriction that his office has to deal with.
"The victim's thinking is single-tracked. They think they've been wronged and want to be entertained as soon as they visit the agency. However, the entertaining party has three dimensions. They have original complainants; they have fake complainants; and they have unknown complaints. If it moves instantly for each complainant, which has happened, they later find out that there was some personal matter and the complaint was fake. Therefore, we have to follow a one-step strategy," he said.
The FIA official said that if viewed from the agency's point of view, there is need for enough time to tell a genuine complainant from a fake one.
"We verify the complaint in the first step to assess whether the complaint can be taken further. Here, the victim has to cooperate with the agency and when they often face trouble being comfortable. In the second step, victims don't face any issues. Overall, if you look at it, it's fine," Haider added.
Commenting on the grievance of female complainants with the investigation body and addressing the need for female staffers in FIA, Haider said: "After my orders, only dedicated female IOs — who are more in numbers in Sindh — will entertain complaints from female complainants. In Sindh, no male IOs will deal with it anymore."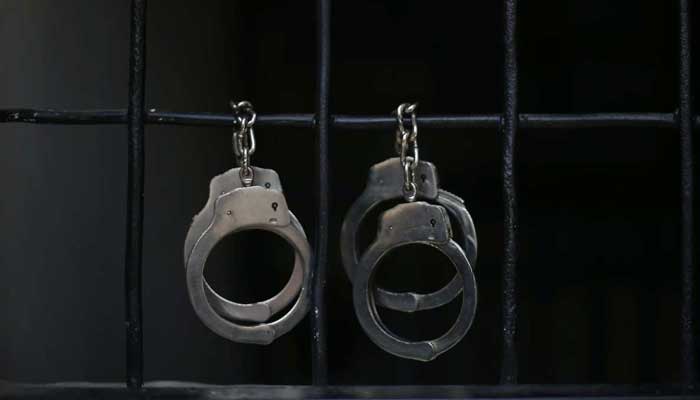 When asked about the ratio of redressal of relevant cases, the FIA Sindh cybercrime circle's official shared that the redressal ratio is 75%, while 25% of cases are unknown.
"We practice zero tolerance with cases in Sindh. If — in the worst case scenario — intimate photographs of a female victim are leaked to the internet, we make sure to make an example of the person found guilty of the crime," he said, informing, "FIA faces delay when social media companies such as WhatsApp don't respond swiftly or at all".
"We can only find out details once WhatsApp provides us the IP address," he added.
The additional director FIA Sindh said it is usually the trial stage which can be traumatic for the complainant.
"At this stage, all the videos and photographs are displayed in the court, which can be humiliating for the victim. We have no control over these matters. The FIA can't do anything because it's a judicial forum. This is when victims lose hope and settle the case," Haider said.
Informing about the extent of the mental toll this stage may take on the complainant, he said: "They suffer immensely and sometimes even resort to harming themselves".
In certain cases, victims just need their compromised data back from the perpetrator before being blackmailed with its release, he added.
"We conduct raids and even recover the data, but then the female complainant doesn't want to take the case to prosecution. Once the data is recovered, they don't want to suffer the pain of being questioned by the prosecution, cross-examined and appearing in the court trying to justify it," he said, adding that while the FIA encourages complainants to move ahead they tend to refuse.
The FIA receives 25% of cases which are unknown, but nothing comes out of it as complainants are unaware of the culprit, the official said.
Responding to a question regarding the FIA's position on people being bullied, trolled and harassed online, Haider says the agency has to work within the current act which is PECA 2016. "However, I feel that it is not stronger than the Electronic Transaction Ordinance 2002."
"It was strong in comparison. In PECA, cyberstalking and cyberbullying are non-cognisable offences. The most one can do is go for prosecution and present it in court. The offender cannot even be arrested. The law restricts us," he said and added that the agency could only present the case in court and not register an FIR.
"In cases of cyber harassment we are helpless," Haider lamented.
What can government do?
Dad said it was important for the government to recognise that violence was intersectional in its manifestations and impact. "It intersects with other forms of violence and can have a far-ranging impact".
"Providing resources which include coordination between agencies and assistance that goes beyond legal support like access to shelters and mental health counselling. Lastly, I would say that the state should resist the temptation to pass 'stricter' laws that impact free speech rather than strengthening existing support mechanisms and making them more gender-responsive," she added, explaining how the government can improve.
Hija, on the other hand, said that FIA is the responsible authority under PECA to implement the law in Pakistan following which it must submit the report to the parliament every six months about the number of cases handled, the general status of complaints received, resolved and tried, and whether the perpetrator ended up being punished or being released.
"But from 2015 to 2021, the FIA did not submit the report until a case in the Islamabad High Court demanded submission of the report," she added.
The digital rights expert insisted that transparency, accountability, and implementation of the law were absolutely important, while awareness among the public was also crucial.
"It is also important for the government to do mass messaging for awareness regarding online GBV, so people know about the law, legal and justice system, and about the necessary legal tools and mechanisms that are available for at least being used for countering harassment," Hija recommended.
Is self-censorship the last resort?
Facing online GBV and harassment can be devastating for most victims often leaving them with no option but to either reduce their presence on the internet or speak less about the issues they have strong opinions about. However, self-censorship was not necessarily advised as the last resort for victims to surrender to online GBV.
"I don't think that being less online is a solution at all. In fact, women have just as much right to places as men have in the real physical world as well as online. There's no reason why we should reduce our presence in order to deal with the problem," Imaan said, opposing censorship.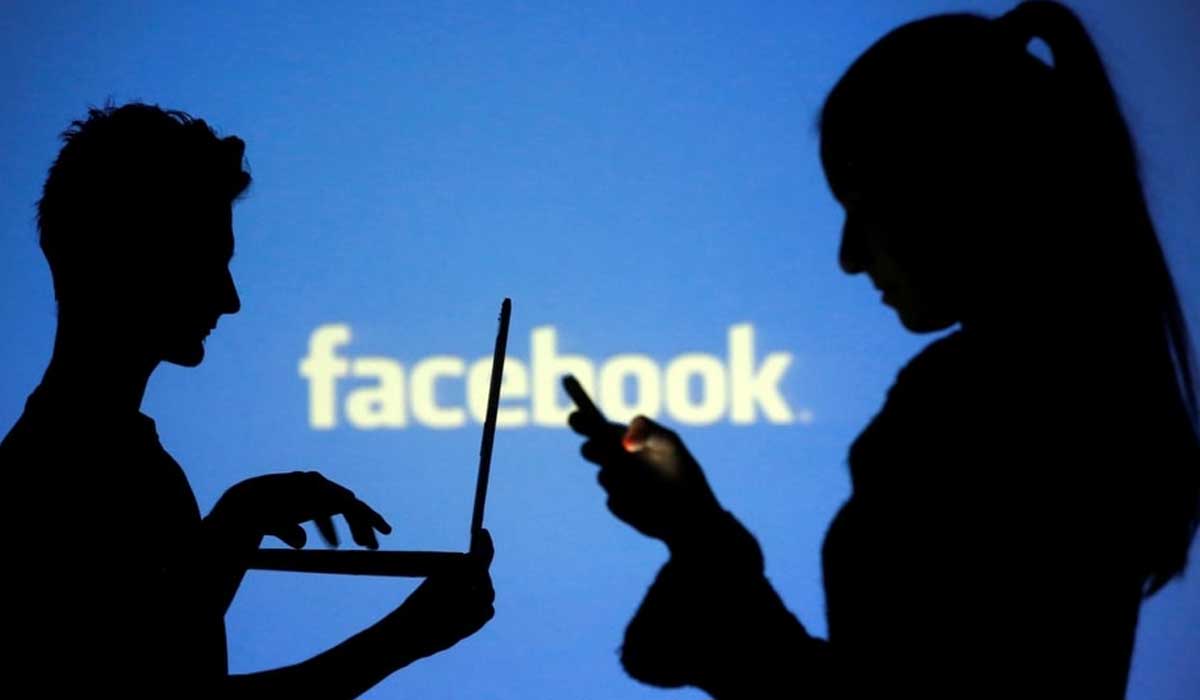 Imaan reasoned that censorship was not a way to ensure online safety and de-platforming people was not an option. "Difficult debates and conversations need to happen in order for people to form independent views and have informed opinions on issues. I'm absolutely 100% against censorship in any form," she added.
The Karachi-based journalist also feels the same. "Being less online is feeding the trolls and doing what they want you to do. They don't want our voices out there."
While the other female journalist believes that speaking less and trying to ignore the abuse online has been somewhat helpful. But it does concern her when people comment on her photographs.
"Unfortunately, I felt that when I'm less online and speak less on social media, I tend to face lesser online GBV and harassment. But even if it is a picture of mine, people leave bizarre comments. I have now stopped reading comments altogether. I only respond when I cannot help it. I have stopped checking my messages," she shared with Geo.tv.
---
Thumbnail and banner illustration. — Geo.tv/Ayesha Nabi