Rare acknowledgment by Russia of casualties after barracks blast.
Third night of Russian attacks on Ukraine signals new tactic.
Ukraine says Russian aerial strikes are failing.
---
KYIV: Russian nationalists and some lawmakers have demanded punishment for commanders they accused of ignoring dangers as anger grew over the killing of dozens of Russian soldiers in one of the Ukraine war's deadliest strikes.
In a rare disclosure, Russia's defence ministry said 63 soldiers were killed on New Year's Eve in a fiery blast that destroyed a temporary barracks in a vocational college in Makiivka, twin city of the Russian-occupied regional capital of Donetsk in eastern Ukraine.
Russian critics said the soldiers were being housed alongside an ammunition dump at the site, which the Russian defence ministry said was hit by four rockets fired from US-made HIMARS launchers.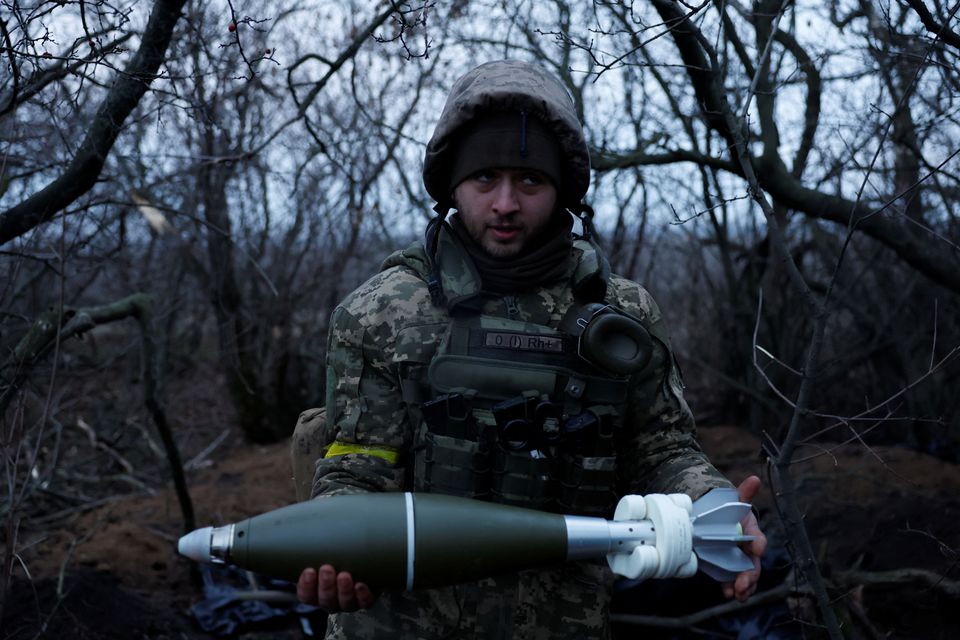 The New Year's Eve strike on Makiivka came as Russia was launching what have become nightly waves of drone attacks on Kyiv and other Ukrainian cities.
Ukrainian officials said Russia had on Monday struck Ukraine-controlled parts of the Donetsk region, hitting the village of Yakovlivka, the city of Kramatorsk and destroying an ice rink in the town of Druzhkivka.
Ukraine said the Russian death toll in Makiivka was in the hundreds, though pro-Russian officials called that an exaggeration.
Russian military bloggers said the extent of the destruction was a result of storing ammunition in the same building as a barracks, despite commanders knowing it was within range of Ukrainian rockets.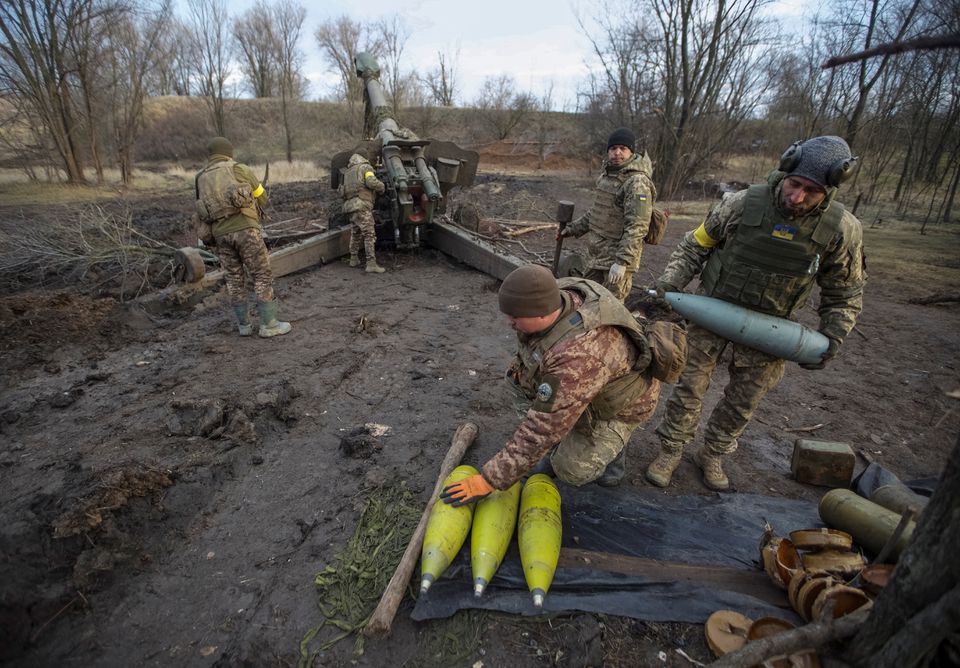 Igor Girkin, a former commander of pro-Russian troops in eastern Ukraine who is now one of the highest-profile Russian nationalist military bloggers, said hundreds had been killed or wounded. Ammunition had been stored at the site and military equipment there was uncamouflaged, he said.
"What happened in Makiivka is horrible," wrote Archangel Spetznaz Z, a Russian military blogger with more than 700,000 followers on the Telegram messaging app.

"Who came up with the idea to place personnel in large numbers in one building, where even a fool understands that even if they hit with artillery, there will be many wounded or dead?" he wrote. Commanders "couldn't care less", he said.
Ukraine almost never publicly claims responsibility for attacks on Russian-controlled territory in Ukraine and President Volodymyr Zelenskiy did not address the Makiivka strike in his nightly speech on Monday.
But the General Staff of Ukraine's Armed Forces reported the Makiivka attack as "a strike on Russian manpower and military equipment". It did not mention casualties, but said 10 pieces of military equipment were destroyed.
'Stupid losses'
The fury in Russia extended to lawmakers.

Grigory Karasin, a member of the Russian Senate and former deputy foreign minister, not only demanded vengeance against Ukraine and its NATO supporters but also "an exacting internal analysis".
Sergei Mironov, a legislator and former chairman of the Senate, Russia's upper house, demanded criminal liability for the officials who had "allowed the concentration of military personnel in an unprotected building" and "all the higher authorities who did not provide the proper level of security".
Unverified footage posted online of the aftermath of the blast at the Russian barracks in Makiivka showed a huge building reduced to smoking rubble.
Some of the dead came from the southwestern Russian region of Samara, the region's governor told Russian media, urging concerned relatives to contact recruitment centres for information.
Andrey Medvedev, deputy speaker of the Moscow City Duma and a pro-Kremlin journalist, said authorities, whether civilian or military, must value Russian lives.
"Either a person is of the highest value — and then punish for stupid losses of personnel, as for treason to the fatherland — or the country is over," Medvedev wrote on the Telegram messaging app.
A Russian-backed military information centre in the Donetsk region said there had been 69 Ukrainian attacks on the region, including Makiivka, on Monday.
'Banking on exhaustion'
Having suffered defeats on the battlefield in the second half of 2022, Russia resorted to mass air strikes against Ukrainian cities.

Ukraine said on Monday it had shot down all 39 drones Russia had launched in a third night of air strikes on civilian targets in Kyiv and other cities.
Ukrainian officials said their success proved that Russia's tactic in recent months of raining down missiles and drones to knock out Ukraine's energy infrastructure was increasingly failing as Kyiv beefs up its air defences.
Russia denies targeting civilians in what it calls a special military operation against its southern neighbour launched on Feb. 24.
After firing dozens of missiles on Dec. 31, Russia launched more than 80 Iranian-made Shahed drones on Jan. 1 and Jan. 2, all of which had been shot down, Zelenskiy said, adding that Russia was planning a protracted campaign of such attacks to "exhaust" Ukraine.
"It is probably banking on exhaustion. Exhausting our people, our anti-aircraft defences, our energy," Zelenskiy said in his nightly video address.
Ukraine, he said, had to "act and do everything so that the terrorists' fail in their aim, as all their others have failed".