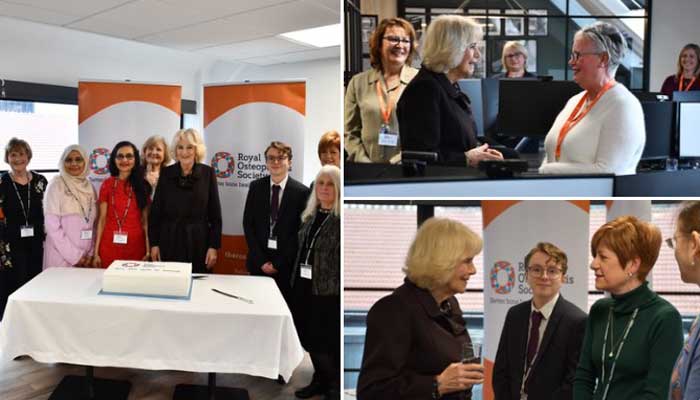 Queen Consort Camilla, who has been raising awareness about the risks of osteoporosis for years, made an emotional visit to support 'devastating' illness that impacted her family on Wednesday.
King Charles's wife was in high spirits as she arrived at the newly-opened offices of the Royal Osteoporosis Society (ROS), an organisation the royal has been supporting for years. During the visit, the royal had the chance to meet staff, volunteers and people in the helpline team.
Royal family has shared the pictures and a clip from Camilla's visit to the charity.
The ROS, the largest national charity in the UK dedicated to improving bone health and beating osteoporosis, was formally known as the National Osteoporosis Society with which Camilla has a long history.

Camilla has been vocal for decades about the importance to get checked and learning about the potential risks of developing the bone disease, which she has described as "devastating".

Last October, Camilla launched the appeal as she promoted an online questionnaire focused on osteoporosis, saying in a statement: "Both my grandmother and my mother died as a result of osteoporosis.