Beyoncé is the latest addition to Madame Tussauds Berlin as a new wax figure of the pop icon has been unveiled at the location on Friday.
Revealing the Halo hitmaker's stunning wax figure, the Madame Tussauds Berlin shared a video on Instagram and captioned it, "Surprise, yesterday in Dubai, today in Berlin."
The caption continued, "Just in time for the start of the winter holidays! Madame Tussauds Berlin unveil Queen Bey's wax figure. Berlin loves you! do you love Beyoncé?"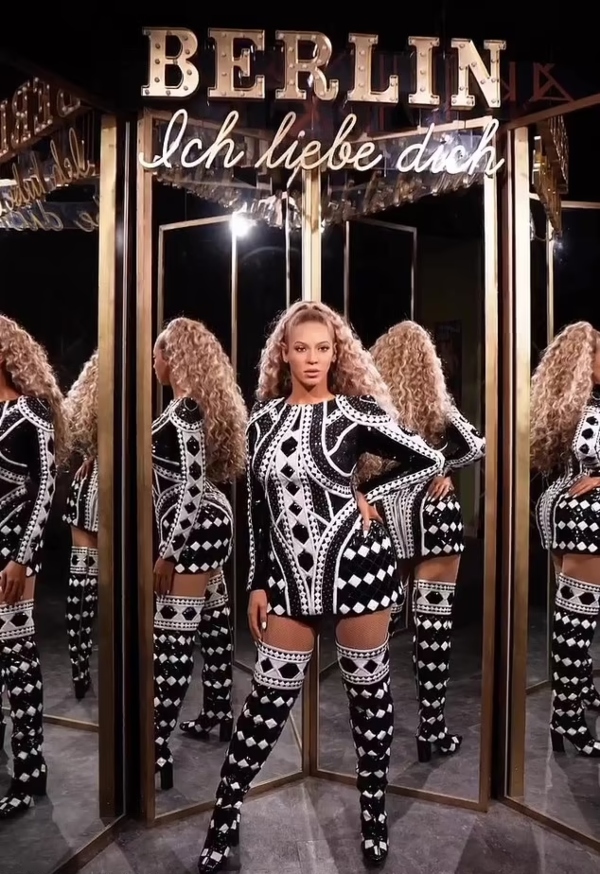 Beyoncé, 41, was clad up in a stunning black and white long-sleeved minidress with matching boots, from her 2018 On The Run II Tour with husband Jay-Z, 53.
The Madame Tussauds' artists that created Queen Bey's wax figurine paid attention down to every intricate detail, such as the sparkling sequins and embroidered patterns on the minidress.
Beyoncé's gorgeous light brown hair was styled into a high ponytail and accessories including several mini, gold earrings were also added.
The Crazy in Love crooner's wax statue was seen standing on a platform surrounded by gold rimmed mirrors.
The 28-time Grammy winner also has wax figures in other Madame Tussauds worldwide, including London, Hollywood, Delhi, and New York.
The Berlin reveal comes shortly after Beyoncé performed at the Atlantis The Royal Grand hotel opening in Dubai.