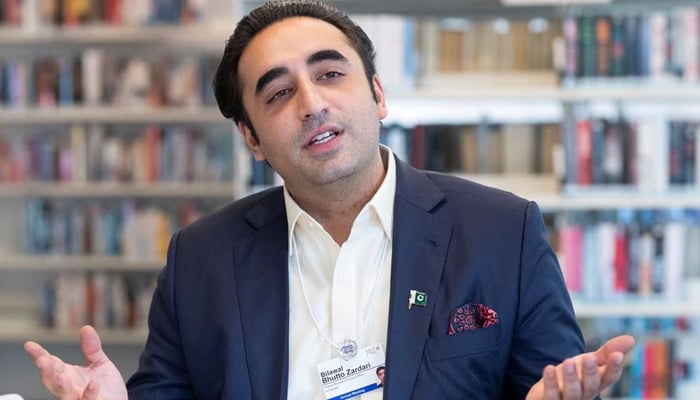 BRI summit to take place later this year.
Looking forward to participate and share with world what we've achieved, Bilawal.
FM says ties with China "will further strengthen".
---
Foreign Minister Bilawal Bhutto-Zardari has said that Pakistan is looking forward to participating in Belt and Road Initiative (BRI) summit that is to take place in China this autumn. 
While speaking with the state broadcaster China Global Television Network (CGTN), the foreign minister said that he will attend the upcoming summit, and was positive about the China-Pakistan relationship.

Pakistan is the host of one of its global infrastructure projects BRI — China Pakistan Economic Corridor (CPEC) connecting China with the Arabian sea. China has so far invested more than $60 billion and has been assisting Pakistan in assuaging its economic woes.  
Hungary's Minister for Foreign Affairs and Trade Peter Szijjarto has also expressed his optimism to join the BRI summit saying "it benefits all countries cooperating in the framework."
Bilawal stated that "of course, we will [participate in the BRI summit]. Pakistan has the China-Pakistan economic corridor which has made immense progress over time, and I look forward to being able to participate in such a summit and share with the world what we've achieved so far, what we plan to achieve together going forward." 
My expectation is that it will go from strength to strength as it has done throughout our history," added Bilawal.
Hungary's minister noted that his country is building a strong economic relationship with China, with a high priority on projects under the BRI.
"When China comes up with such kind of initiatives, you always have to take those seriously into consideration, because just remember the Belt and Road Initiative, when it has been established or launched, it has not been taken seriously into consideration by the global public, let's put it this way, said Szijjarto. 
He also added: "Now this is one of the major global and multilateral initiatives which bring progress to those who are working together in this framework."
"So we are excited to take part in the summit of the Belt and Road Initiative sometime in autumn in China", the Hungarian minister said.