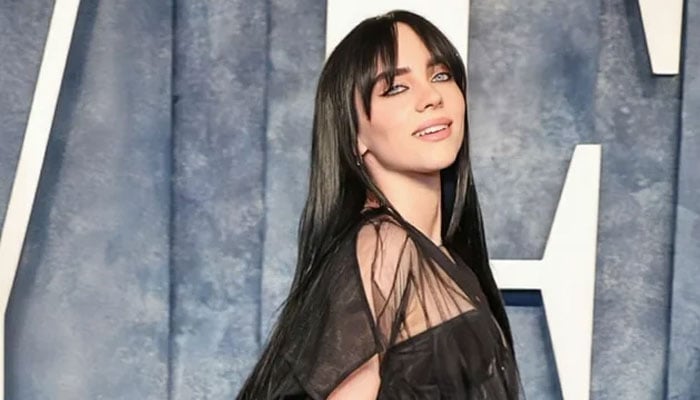 Billie Eilish is set to make her acting debut in Donald Glover's Swarm and fans cannot control their excitement.
The Happier Than Ever singer made her surprise acting debut with a previously unannounced role in Prime Video series.
Eilish, 21, whose role wasn't previously announced, is reported to be playing either a dangerous therapist or the leader of an all-female cult.
The Oscar-winning singer took to her Instagram on Thursday and shared a brief clip of her in Swarm, a horror/thriller about an obsessed fan named Dre, played by Dominique Fishback.

The short clip shows Eilish having an intense conversation with Dre about "milk spilled on the carpet."
Eilish's excited fans took to the comments section, praising the I Love You hitmaker in the trailer. One wrote, "BILLIE'S IN A MOVIE???!!!"
Another simply commented: "OMG", while a third one wrote, "Billie can do everything, motherrrr."
Swarm, created by Glover and Atlanta writer and producer Janine Nabors, follows a young woman named Dre (Fishback) whose obsession with one of the world's biggest pop stars as well as an unexpected trauma involving her sister, Marissa (Chloe Bailey), sets her on a dark journey across the country.
Swarm premieres Friday, March 17 on Prime Video.