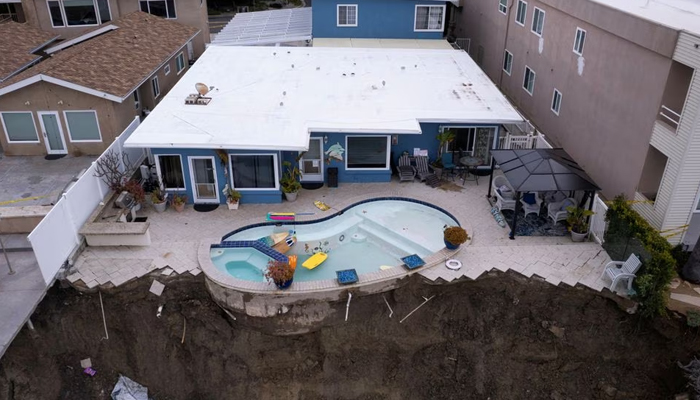 SAN CLEMENTE: As heavy rains soaked into the already sodden ground in California, mudslides in the beachfront community of San Clemente forced evacuations of blufftop homes this week and in one case left a swimming pool dangling partway off the cliff edge.

Drone visuals showed a large chunk of the backyard taken out by the mudslide. Patio furniture and plant pots are strewn along the long drop down to the bluff's bottom.
The West Coast is getting pounded by a usually wet season following two decades of drought, creating havoc on roads and endangering houses along the coastline in southern California's Orange County.
This week, the 11th atmospheric river of the season dumped more torrential rain, causing power outages and risking flooding from the already saturated soils and swollen streams.
Although the rain had finally tapered off in the area by Thursday, forecasters have warned that another storm could be incoming next week.