Inspired by anime, Pakistani creators muse to bring magic to screens
Updated Monday Mar 27 2023
Art is the easiest form of expression; this is quoted by various philosophers of multiple eras. There is an addition to this phrase, this particular form of expression evolves with time. Our parents grew up watching shows like Alif Laila, Ainak Wala Jinn, and Sang Sang Chalain, a high school musical for kids growing up in the 60s. As time progressed, the hype around animated cartoons grew intense.
Millennials grew up watching cartoons like Looney Tunes, Tom and Jerry, Pink Panther, Dragon Tales, and others. By their teenage years, shows like Beyblade and Pokemon also grew popular, which gave rise to a keen interest in another genre of cartoon and filmmaking, anime.
Shows like Dragon Ball Z, Naruto, Doraemon, Shinchan and others started gaining popularity in the late 2000s. Every child who is born after 2000 has watched at least one of the aforementioned shows. Like any other art form, anime has evolved and its history can be traced back to the start of the 20th century.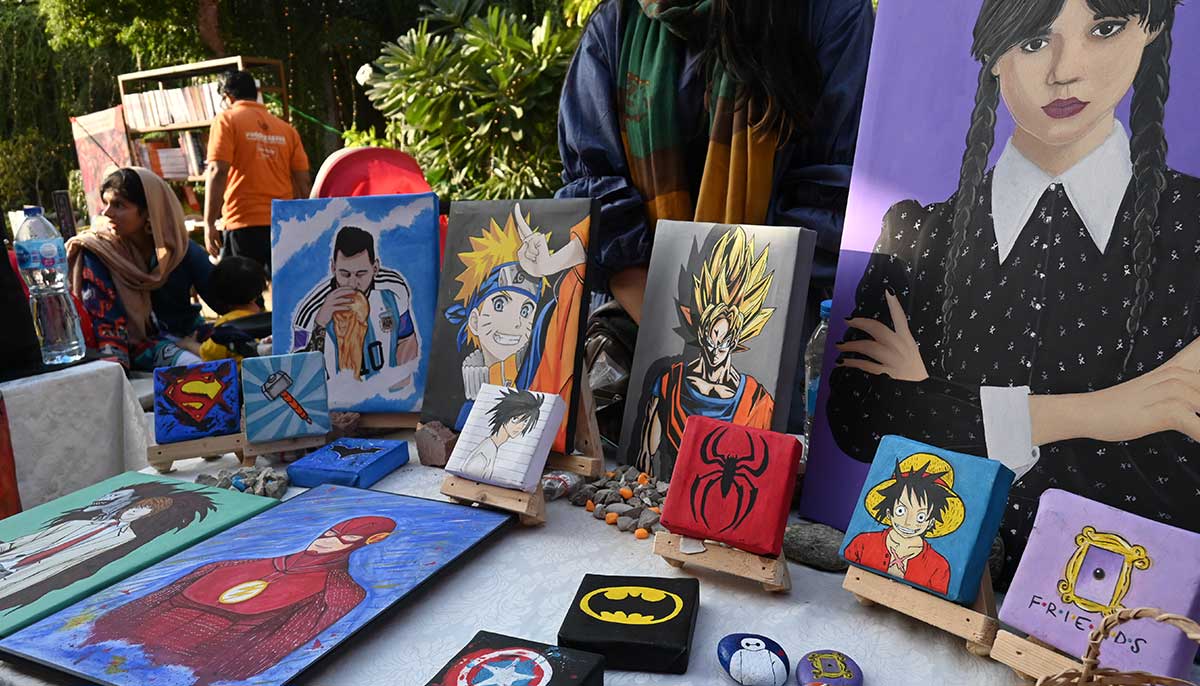 The earliest films were created by the first generation of animators named late 1910s Ōten Shimokawa, Jun'ichi Kōuchi, and Seitaro Kitayama, who are also referred to as the "fathers" of anime. The very first anime feature film was made during World War II named Momotarō: Umi no Shinpei (Momotaro, Sacred Sailors) which was released in 1945.
During the 1970s, anime started to spread its roots globally and detached itself from the western form of filmmaking, splashing the colour of robotics and developing a distinct genre. Shows like Astro Boy, Lupin III, and Mazinger Z gained attention. This is also the time when Pakistani audiences also gained access to Japanese mainstream channels in addition to channels like Cartoon Network and POGO began airing anime. This brings us to the era of today, where anime is not just one of the most watched genres of film, but has also inspired creators to make content on the same principles.
As Geo.tv looked to discover why Pakistani viewers are more drawn to the Japanese form of filmmaking, several interesting views surfaced. One common response was the fact that anime is an exaggeration of real-life situations equipped with dark humour and always ends with a life lesson. Most anime films are human interest stories and focus on bringing positive aspects out of the characters.
"I started watching anime when I was a child and liked them because they are different from normal cartoons. The sticky figures designed in a funky style is a standard anime art style which is the point of attraction for viewers. Moreover, these shows always have a life lesson. For example, Naruto taught me to love myself," said Sadaat Hasan, a 24-year-old software developer.
Shedding light on how anime has impacted him as a human, Huzaifa Naveed, a student of space sciences said: "I think anime usually holds more depth than other forms of art mainly making an anime requires way less budget than other forms of animations and those of Marvel and Avengers movies. Even less than an average movie. Thus stories in anime are stretched out and because of that, they have better character development."
Naveed added that apart from the character development aspect, he mainly likes the genre because many of the popular anime have their stories revolving around philosophical dilemmas.
"Death Note raises questions on the notion of justice, Berserk asks its viewers 'Does the end justify means?', while in The Monster, we see Nietzschean nihilism vs Kantian Deontology," he said.
Elaborating on his experience, Naveed further added that animes with dark themes have helped a lot in real life.
"They tell us how vulnerable human beings are and what we need not be to be a victim of manipulators, psychopaths, sociopaths, and other personalities with dark characteristics. During my depression days, I watched an anime named Welcome to NHK and found it very relatable. It helped me with my depression," he shared.
Geo.tv also looked for digital artists and filmmakers who are highly inspired by these shows. These artists shed light on how their work is different from mainstream filmmakers and how they have given a whole new meaning to the word creativity.
"Even if we talk about the western animation industry, anime has impacted it at large. Compared to the international market, Pakistan has a small industry comprising of three or four studios at the best," said Mirsub Ali Fazlani, owner of an animation studio Innovative Pixels Art.
Explaining how his work is inspired by this form of art, he added: "When it comes to our work, we are an amalgam of western style which involves franchises like Marvel and DC that focus on realism. Our work lies between western and Japanese tropes. The key difference between the two can be explained through an example since anime is often referred to as exaggeration, characters often turn into a 'Cheebee Avatar' in comedic scenes.
He mentioned that the way characters are designed in anime is way different from old-school approaches.
"These characters often have standardised face forms, especially female characters. They also have funky hair colours and dresses. You don't see that in superhero movies from Hollywood," Fazlani said.
Ahsan Ali, a digital artist from Karachi also elucidated how being a regular anime watcher has greatly impacted his art.
"I've started learning how to make dynamic movements out of very simple things. In the anime, The Way of the Househusband, simple everyday actions are shown with a very dramatic approach. This makes it very interesting to watch. I've started practicing that in my craft," he said.
Ali further added: "I practice 2D animation and I think this medium gives you a lot of freedom. It gives you control over every aspect of the story. It's a very magical form of art where you, with the help of the right tools, can bring your imagination to life with every little detail. Complete narratives can be conveyed with simple characters. Gudetama is a good example of that. They portray how depression feels with the help of a talking egg. As absurd as this sounds, surprisingly, it works quite well. I think animation gives you the freedom to express yourself like no other medium. You can bring your creations to life."
After such brief elaborations of how this genre of filmmaking has impacted Pakistani artists, Geo.tv discovered there is a society existing in Karachi that is solely dedicated to geeks, called Geek Haven that also organises their key event named Comic Con which takes place at the Arts Council of Pakistan Karachi every year.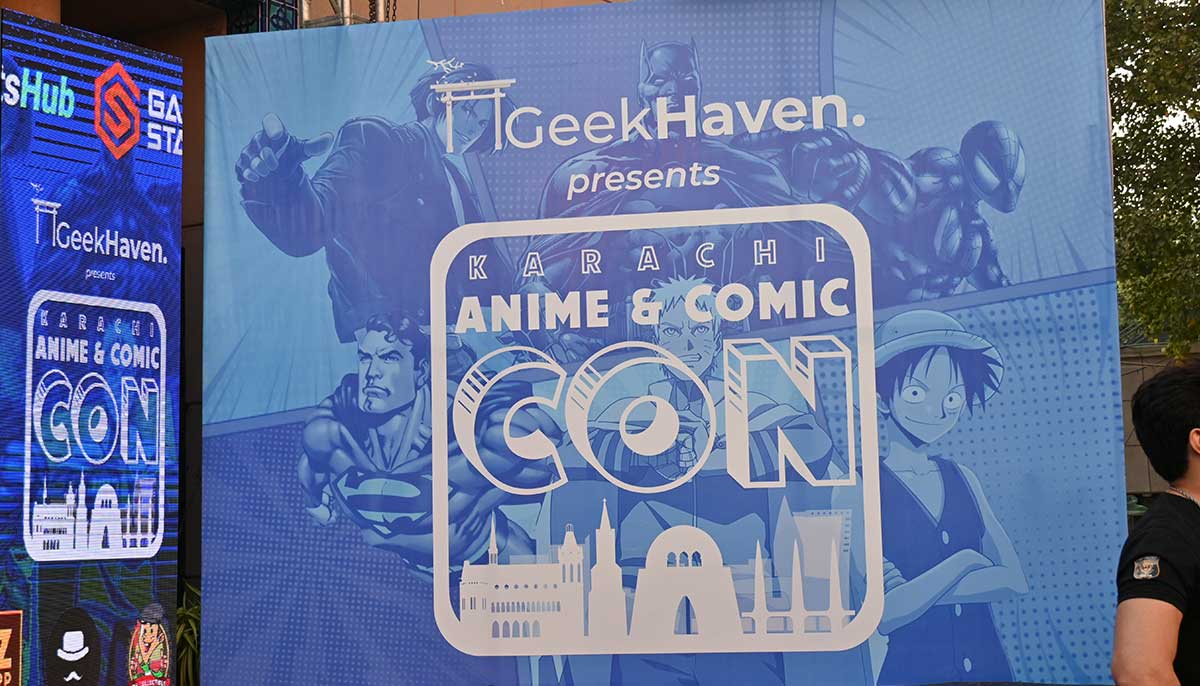 Diving deep into how this society came into being, one of their members Shehzain Ahmed told Geo.tv: "The name is self-explanatory as in the work we do provides a platform and a safe haven for all manners of geeks and fans of pop culture, one where anyone can indulge, take part in discussions and share their love and passion for their favourite entertainment media without being ostracised. Haris Khurram, Yasir Obaid, and Jehanzaib came up with the name when they formed the college society, it has gone through some minor changes since then, but eventually, Geek Haven was born."
Expanding the discussion and explaining the concept behind Comic Con, Ahmed said that the idea to incorporate all these different media cultures was, born out of a simple, clear objective of entertaining fruitful discussions, engagements, and interactions.
"Basically creating a community where we could discuss what we liked in pop culture without any judgement because we know how much you can be judged for being a geek," he said.
Ahmed further added that one of their founding members Huzaifa Tajuddin, who is also the host for the recent cons, came up with the idea of the con.
"And the general reasoning was that we've been congoers ourselves. We thought of giving it a shot to bring our ideas to life and see if it works. It kicked off and went well, and we never looked back," he added.
Comic Con, held on February 6 this year, was a huge success and gave people a chance to participate in cosplay and mingle with like-minded anime buffs. There were rewards for best cosplay and it is safe to say, geeks went overboard with their creativity.
With time, the artform is taking over the world. Human beings look for solace in different forms of it and anime has always been a source of entertainment equipped with morals one can remember for life. It is growing rapidly in the sub-continent and leaving a strong impact even across third-world countries.
---
Aleezeh Fatimah is a staffer at Geo.tv