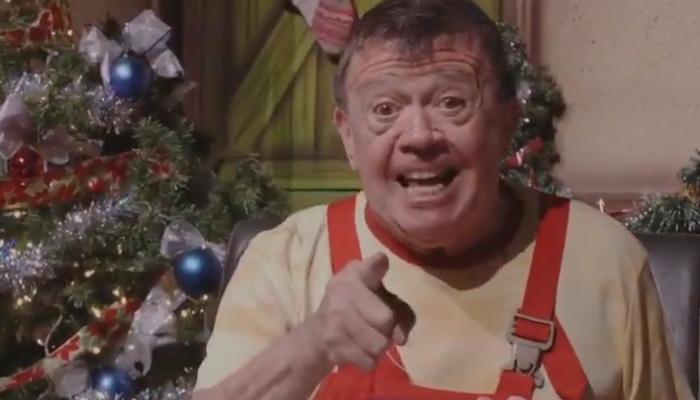 A Mexican children's comic Xavier López, famously known as "Chabelo" died at the age of 88, his Twitter page announced saying "this is a very sad morning, Xavier Lopez Chabelo, father, brother and husband has left us suddenly, due to abdominal complications."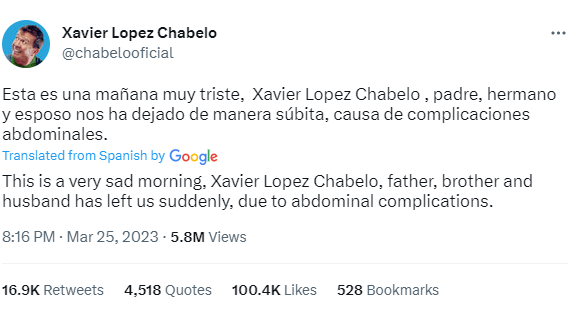 Chabelo was best known for his Sunday "En Familia con Chabelo" which ran from 1967 to 2015, for 48 years.

Mexican president Andrés Manuel López Obrador also wrote on Twitter saying he cannot forget his son seeing him on TV.

The president said on Twitter while expressing condolences to his family saying: "Hugs to family and friends for the death of Xavier López "Chabelo". How can I forget that my eldest son woke up early to see him over 40 years ago?"
Chabelo starred in around 30 movies and in the 80s performed in kid's clothing and helped in establishing a new genre of adult comics — dressed similarly to kids — which aired famously on Mexican televisions.
His long career made people jokingly think he would outlive others in show business.
Jessica Nevilley, agent of Xavier López confirmed his death and said the funeral plans would be announced soon.
He was a US citizen, born in Chicago in the house of Mexican parents. He became a doctor when he returned to Mexico at a young age but made his name in the field of acting.
The cause of death, according to the family, was due to abdominal complications.
He leaves behind a wife and several children.