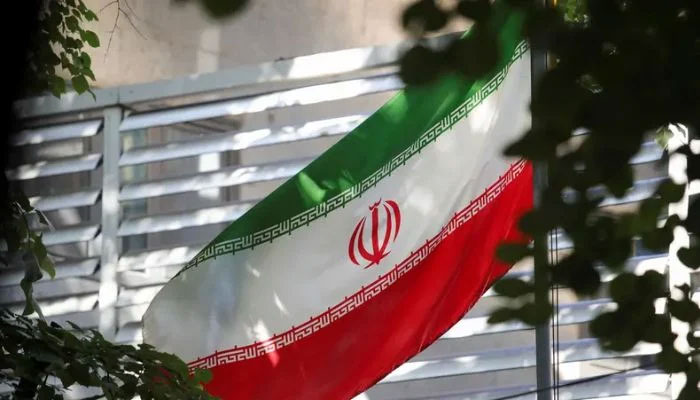 Greek police arrested two young Pakistanis of Iranian origin Tuesday.
Men were allegedly planning attacks on Israelis in Athens.
Israel accused Tehran of being behind the plot.
---
ATHENS: Iran's embassy in Greece on Wednesday denied any connection to an alleged plot for anti-Semitic attacks in Athens using Pakistanis of Iranian origin.
"The embassy of the Republic of Iran strongly denies the rumours spread by Zionist sources and their baseless accusations against Iran," it said on Twitter.
"It is obvious that their fabricated scenarios are intended to divert the public's attention from their internal crisis."
Greek police on Tuesday said they had arrested two young Pakistanis of Iranian origin who were planning attacks on areas frequented by Israelis in central Athens.
The source said that the men had targeted a building which houses a Jewish restaurant and a prayer centre.
Police spokeswoman Constantia Dimoglidou told AFP the "mastermind" of the cell is "a Pakistani who lives outside Europe".
A police source, speaking on condition of anonymity, said the person lived in Iran.
Israel accused Tehran of being behind the plot and said its national intelligence agency Mossad had helped avert an attack.
"After the investigation of the suspects in Greece, the Mossad helped untangle the intelligence of the network, its operational methods and ties to Iran," Prime Minister Benjamin Netanyahu's office said.
"As part of the investigation, it emerged that the infrastructure in Greece was part of a broad Iranian network, operated from Iran toward many countries," a statement said.
Some Greek reports have cast doubt on the case, noting that the Pakistani suspects were farm labourers detained in February for lacking residency papers.
"Olive grove 'terrorists'," read a headline in the leftist daily Efsyn.
The two suspects will be taken before a prosecutor on Friday.
The announcement came as Greece's under-fire prime minister announced elections would be held on May 21, as popular anger seethes over government failures blamed in last month's train tragedy that killed 57 people.
Greece's intelligence agency EYP has also faced pressure in past months over a wiretapping scandal that erupted last year.
Earlier in March, the Greek intelligence agency hailed as a "success" the discovery of an alleged Russian spy after she had already fled the country.