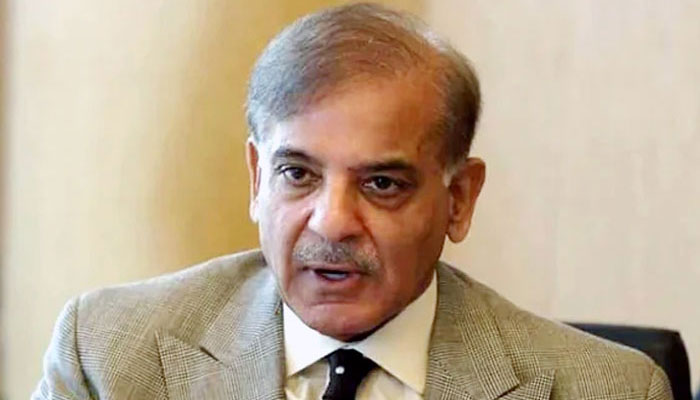 PM directs to remove unnecessary impediments in increase of industrial production. 
"Pakistanis are gradually coming out of economic difficulties." 
Premier says PTI govt deliberately obstructed industrial development.
---
ISLAMABAD: Prime Minister Shehbaz Sharif on Tuesday announced that economic development and provision of maximum relief to the masses would be the government's top priorities in the budget 2023-24.

Chairing a meeting on the budget proposal for the industrial sector, the premier said: "The federal budget will also encompass the measures to enhance industrial growth as well as exports."
PM Shehbaz said that he would personally make sure that the proposals coming from the industrial sector were incorporated into the budget.
He instructed the authorities concerned to remove all unnecessary impediments in the increase of small, medium and large-scale industrial production.
Berating the previous PTI-led government, the premier told the meeting that the past government deliberately obstructed investment and industrial development in the country.
"The previous government violated the agreement with the International Monetary Fund (IMF) to save its rule, making 220 million of Pakistan bear its brunt."
He added, "Being a resilient nation, Pakistanis are gradually coming out of the economic difficulties."
The government, the whole nation, industrialists and the business community were working hard to improve the country's economic situation, he further said.
Throughout the previous year, he said, miscreants inflicted damage to the country through "long or short" marches and sit-ins.
He also told the session that the incidents of May 9 not only created violence but also inflicted huge economic losses on the country.
The government, he went on to say, would help decrease industries' production costs by supplying low-cost energy, besides arranging easy bank loans for the small industries.
He directed his adviser Ahad Cheema to finalise the proposals from the industrial sectors and ensure their incorporation into the budget.
He also directed the authorities to carry out detailed work on the proposals and present a report to him.