South Korean military officials are reportedly recovering the wreckage of the North Korean rocket and the payload, a satellite, which fell into the sea after the rocket failed Wednesday, crushing Kim Jong Un's hopes of sending the country's spy orbiter into space.
There is no North Korean satellite functioning in space and developing a spy one has been a primary goal of the country's de-facto Leader Kim Jong Un despite United Nations resolutions prohibiting the use of such technology.
Pyongyang said that in the build-up to the launch attempt that the satellite would be vital to monitoring the military movements of the United States and its allies.
However, the rocket lost thrust and plunged into the sea with its satellite payload, the official Korean Central News Agency reported.
The report also added that authorities would investigate the "serious defects" revealed by the launch and conduct another test as soon as possible.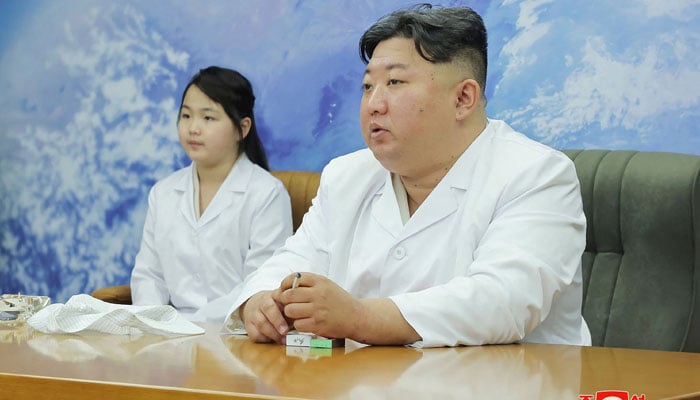 According to the South Korean military, it had managed to locate and salvage a portion of the suspected debris. It also released images showing a large barrel-like metal structure with thin pipes and wires at the bottom, which experts said might be a liquid fuel tank.
"Technical experts will be able to gain tremendous insight into North Korea´s proficiency with large, multi-stage boosters from the recovered debris," US-based analyst Ankit Panda told AFP.
The launch caused panic and confusion in people as city authorities sent an early morning emergency evacuation alert to residents and blasted an air raid siren across the downtown area.
Japan also activated briefly its missile alert warning system for the Okinawa region Wednesday, lifting it after about 30 minutes.
States condemn North Korea
South Korea and the US condemned the launch, which they said violated a raft of UN resolutions barring Pyongyang from any tests using ballistic missile technology.
United Nations Secretary-General Antonio Guterres called for North Korea to cease "such acts" and return to the negotiating table.
"Any launch using ballistic missile technology is contrary to the relevant Security Council resolutions," he said in a statement.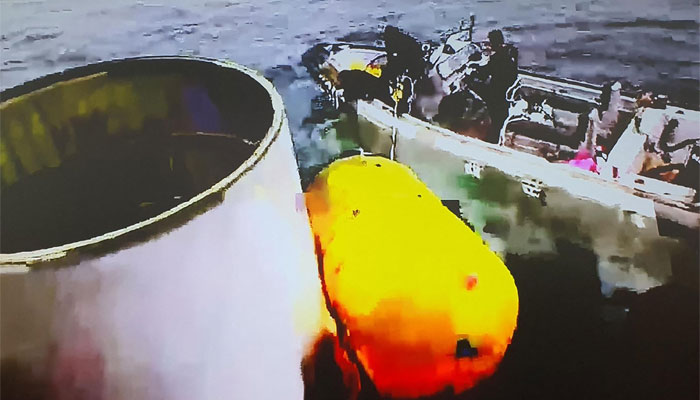 Because long-range missiles and rockets used for space launches share the same technology, analysts say developing the ability to put a satellite in orbit would provide Pyongyang with cover for testing its banned intercontinental ballistic missiles (ICBMs).
In 2012 and 2016, Pyongyang tested ballistic missiles that it called satellite launches. Both flew over Japan's southern Okinawa region.
Before the launch Wednesday, Pyongyang had launched five satellites since 1998, three of which failed immediately and two of which appeared to have been put into orbit.
Since diplomatic efforts collapsed in 2019, North Korea has doubled down on military development, conducting a string of banned weapons tests, including test-firing multiple ICBMs.
Kim last year declared his country an "irreversible" nuclear power and called for an "exponential" increase in weapons production, including tactical nukes.