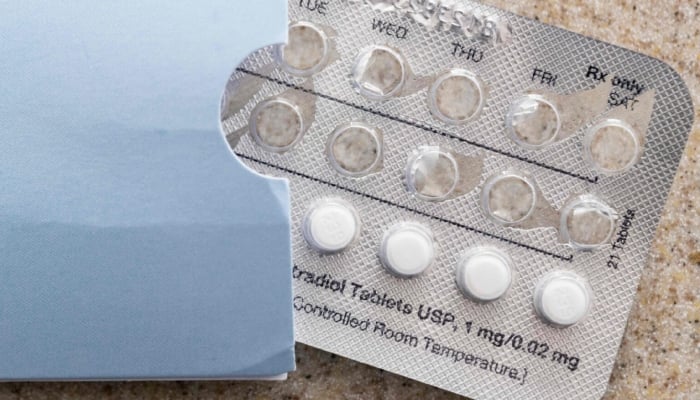 The pharmaceutical company responsible for the birth control pill Tydemy is initiating a recall of two batches of the medication due to potential decreased effectiveness.
Lupin, a drug manufacturer based in New Jersey, announced on Saturday that it is recalling these batches after tests indicated lower levels of ascorbic acid, an inactive ingredient, and elevated levels of a "known impurity."
The company's statement emphasized that this situation might affect the product's efficacy, potentially leading to unexpected pregnancies.
The Food and Drug Administration (FDA) similarly cautioned consumers on Tuesday about the decreased levels of ascorbic acid (vitamin C) in the Tydemy pills, which could undermine their ability to prevent pregnancy.
Both Lupin and the FDA clarified that they have not received any reports of negative effects associated with the pills' use.
The impacted batches were distributed between June 3, 2022, and May 31 of this year, and they carry expiration dates of January or September 2024.
Lupin's press release advises current Tydemy users to continue their usage for the time being. However, it strongly recommends that they promptly seek advice from their pharmacist, physician, or medical provider regarding alternative treatment options. Unfortunately, the company did not immediately respond to inquiries seeking further details about the impurity and the role of ascorbic acid in it.
The batches subject to recall can be identified by the lot numbers displayed on the packaging. One batch, consisting of a 28-pill pack, is associated with lot number L200183, while the other, containing three packs of 28 pills, is linked to lot number L201560.
Patients encountering complications while using the pill are encouraged to reach out to their healthcare provider and report their concerns through the FDA's MedWatch Adverse Event Reporting program, as outlined in Lupin's announcement.
Furthermore, the company has requested that pharmacists and retailers cease distribution of the recalled product lots without delay.