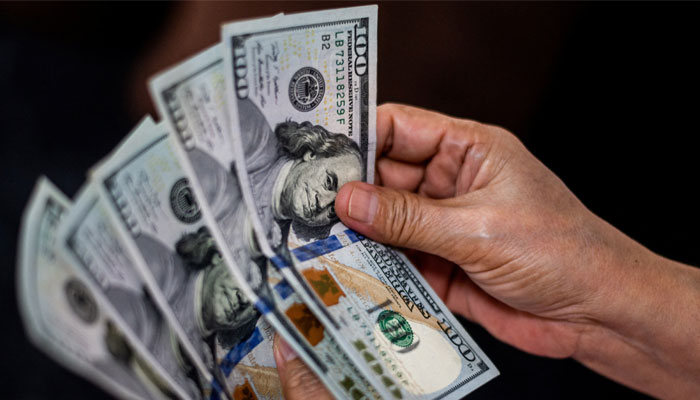 Finance ministry says foreign exchange limits have been exhausted.
Officials working in expensive cities managing without salary for 4 months. 
Children not allowed to sit for exams if fees not paid, says source. 
---
ISLAMABAD: Amid the dollar liquidity crunch, the Ministry of Finance has failed to pay the salaries of staff employed in certain diplomatic missions for the last three months, The News reported Thursday citing sources. 
The finance ministry has been conveying that the foreign exchange limits have already been exhausted, so their salaries cannot be released even for the current month, provoking a massive hue and cry.
This means that officials working in the highly expensive cities of Washington, Hong Kong, and Singapore will have to make do without salary for four months.

"The press attaches working in Washington, DC, and Hong Kong as well as press counsellor deputed in Singapore continue to live without salary from June," top official sources confirmed while talking to The News on Wednesday.
The fault is also on the part of the Ministry of Information that allocated funds on account of foreign exchange not in line with the actual requirements. 
This issue surfaced in the last financial year 2022-23 as well but then-finance minister Ishaq Dar approved the provision of salaries through the supplementary grant/technical supplementary grant for the employees in the Economic Coordination Committee (ECC) of the Cabinet.
A source said that even schools have warned parents that their children won't be allowed to sit in exams if fee was not paid this month. 
However, the finance ministry high-ups had no details about the issue. The ministry has yet to appoint a spokesperson enabling journalists to seek its version on different burning issues. 
Meanwhile, Minister for Information Murtaza Solangi — when contacted about this issue — said: "Let me find out from the finance minister first."