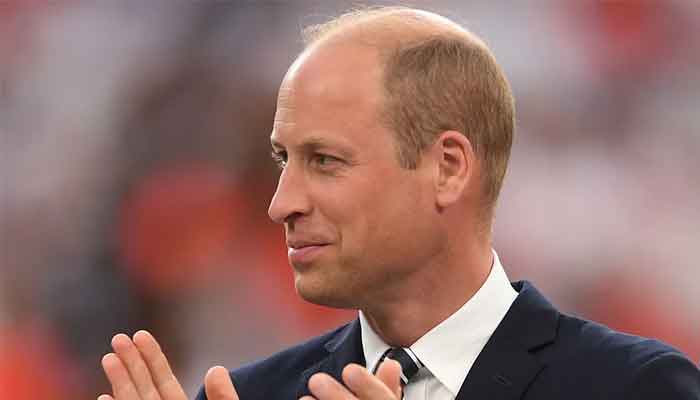 Prince William will visit New York City on Monday, September 18 and Tuesday, September 19.

His brother Prince Harry captured the media's attention earlier this month as he attended the Invictus Games. The Duke of Sussex rubbed shoulders with top military generals and government officials from Germany and the UK.
William and his wife Kate Middleton were hardly mentioned in the media as UK and Government ministries voiced support for Harry's efforts in helping wounded veterans. 
Two days after the Invictus Games ended, the Prince of Wales is flying to the US where he is set to meet the co-founder of Microsoft, Bill Gates, as part of his latest visit to the US for the Earthshot Prize Summit in New York, according to royal reporter Cameron Walker.
Speaking on Breakfast with Eamonn and Isabel, Cameron said: "The highlight is the Earthshot Prize Innovation Summit happening on Tuesday, where the 15 finalists of this year's Earthshot Prize will be unveiled. The different categories are Protect and Restore Nature, Clean Our Air, Revive Our Oceans, Build A Waste Free World, and Fix Our Climates. And these 15 finalists are going to unveil and showcase their solutions to repair our planet over the next decades."
Meanwhile, Prince William's upcoming encounter with the UN Secretary-General has been touted as his evolution as a global statesman by one of his close aides.
"In addition to unveiling this year's Earthshot finalists next week, you're also going to see Prince William sitting down with the UN Secretary-General and other world leaders… This really is the evolution of Prince William as the global statesman," CNN quoted his close aide as saying ahead of the Prince of Wales's visit to the US.
CNN also mentioned a poll that shows William as America's most popular public figure.
According to the report, the Prince of Wales was given a 59% favorable rating, edging out Ukrainian President Volodymyr Zelensky and his own father, King Charles, as well as coming out ahead of Biden and former President Donald Trump.
Prince William will arrive in New York on Monday for a two-day visit to attend the second Earthshot Prize Innovation Summit.
The report added that William's visit speaks volumes about his growing international role within the royal family.
Meanwhile, Prince William's aides have been mocked for publicizing his upcoming encounters with the UN chief, and representatives from Ecuador and Vanuatu as his evolution as a global stateman.