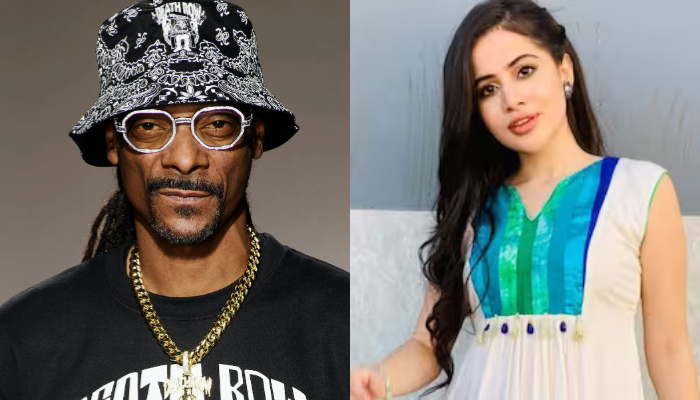 Uorfi Javed, an Indian television actress known for her quirky fashion sense, often turns heads with her unusual and bizarre wardrobe choices recently appeared on acclaimed rapper Snoop Dogg's Instagram feed.
Snoop Dogg on Monday took to Instagram and posted a video of an unknown content creator parodying the actress.
The video featured Uorfi's recent public appearance in which she was seen using jeans as a top and then some unknown man copying the bizarre fashion sense of the Indian actress, along with several other models.
The rapper captioned the post, "Fashion (amused-face emoji, laughing emoji)."
Uorfi took to the comment section and posted, "Lol that's me (laughing emojis)."
Earlier, Uorfi's unconventional fashion sense of using jeans as a top was also imitated by American digital creator Chang Hee Kim.

Chang posted a video on his Instagram account in which he can be seen imitating an Indian actress and even doing a catwalk. His cat also appeared in the scene and looked visibly stunned. 
The caption of the post encompassed the cat's reaction, as Chang wrote, "Even my cat did not approve." 
Several fans reacted to the digital creator's video with one assuring him, "I swear to God Indians actually don't dress like this." Another noted the cat's hilarious reaction, saying, "Even the cat was confused."