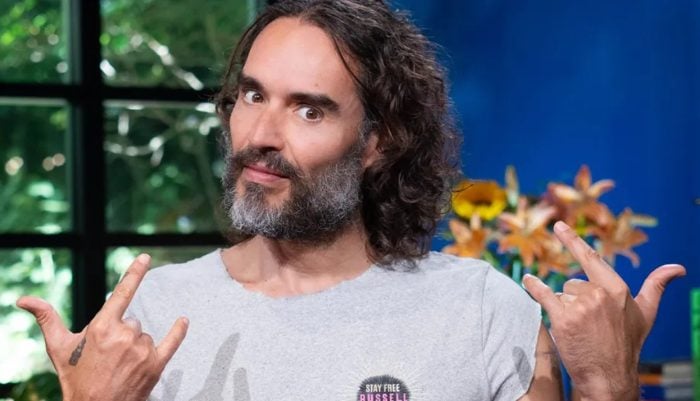 Russell Brand has been dropped from his last significant television job after he was frequently accused of being a "sexual predator".
The comedian was hired to be a judge on Comedy Central's Roast Battle in 2018, but he only stayed for one season after being publicly ridiculed on camera for allegedly sexually assaulting women.
According to three people familiar with the Fulwell 73 production, Russell was repeatedly criticised by Roast Battle judge Katherine Ryan while filming, however, her claims were not included in the final edit.
Katherine stated at the time that Russell was subject of rumours in the comedy and TV industries, yet still managed to work for primetime shows.
Katherine avoided mentioning Russell, and said that she confronted her "anonymous" co-star in an appearance on the BBC series Louis Theroux Interviews, last year.
She said, "I - in front of loads of people, in the format of the show - said to this person's face that they are a predator."
Deadline claims that Katherine was indeed talking about Russell only because it was a "litigious minefield" and she had not been directly assaulted by him.