Cultural expressions: How internet memes became more than entertainment
Internet memes have proven to be effective whistleblowing tool to expose the wrongdoings of politicians, state institutions, or influential individuals
Updated Monday Sep 25 2023
During the past couple of years, memes have become an exceptional means of communication and culture in the digital world, through which a myriad of complex, perplexing, and even some inhumane ideas are also conveyed to people.
Memes also provide relief to distressed audiences by creatively entailing a humorous element where viewers find them relevant and appeasing.
The term "meme" was coined by a renowned biologist Richard Dawkins in 1976 in his book The Selfish Gene, wherein he describes memes as small units of culture that are transferred from person to person by copying or imitating. Through memes, cultural information and ideas are transferred from one person to another like genes.
"Memes do more than just provide comic relief to distressed consumers of news. They can challenge power, subvert propaganda and, sometimes, also spur real change" Dawkins wrote in his book.
In order to make a meme, memers very cautiously utilise images, videos, text and illustrations of a situation, specifically those featured in movies, and apply them in one's own life through which the audience can relate to the situation or idea being introduced.
You must have seen, liked and shared memes while surfing the internet, but have you ever wondered how effective they can be — besides entertainment — in shaping people's opinions, political propagation, making people numb towards afflictions, which they themselves are subject to, and fortunately, widening the scope of employment in a certain industry.
Memes — a tool of propagation
Memes may not have the potential to directly affect the world, but they possess the power to lead movements and criticism and to raise issues that are often shoved under the carpet. As a result, the significance of memes should not be undermined.
Besides being entertaining, internet memes can play and have played a significant role in spreading awareness about something, shaping people's opinions regarding a particular idea or belief, and making deliberate attempts to ridicule or defame someone.
In the political landscape of Pakistan, in particular, where rallies and processions are routine, including press conferences, the moment a politician makes a blunder in their speech amid a crowd of thousands, the memers working for the opposing party immediately weaponise it, turning it into a meme with an intention of humiliating the politician. The meme, therefore, becomes a template that can be moulded by others to fit in other scenarios.
A very popular example of this meme technique being used in political propagation is that of Pakistan People's Party Co-chairman Bilawal Bhutto-Zardari. In March 2022, he inadvertently committed spoonerism during his speech and mistakenly said "Islamabad main kaanpen taang rahi hain" instead of "Islamabad main taangen kaanp rahi hain" — which means legs are shaking [out of fear] in Islamabad.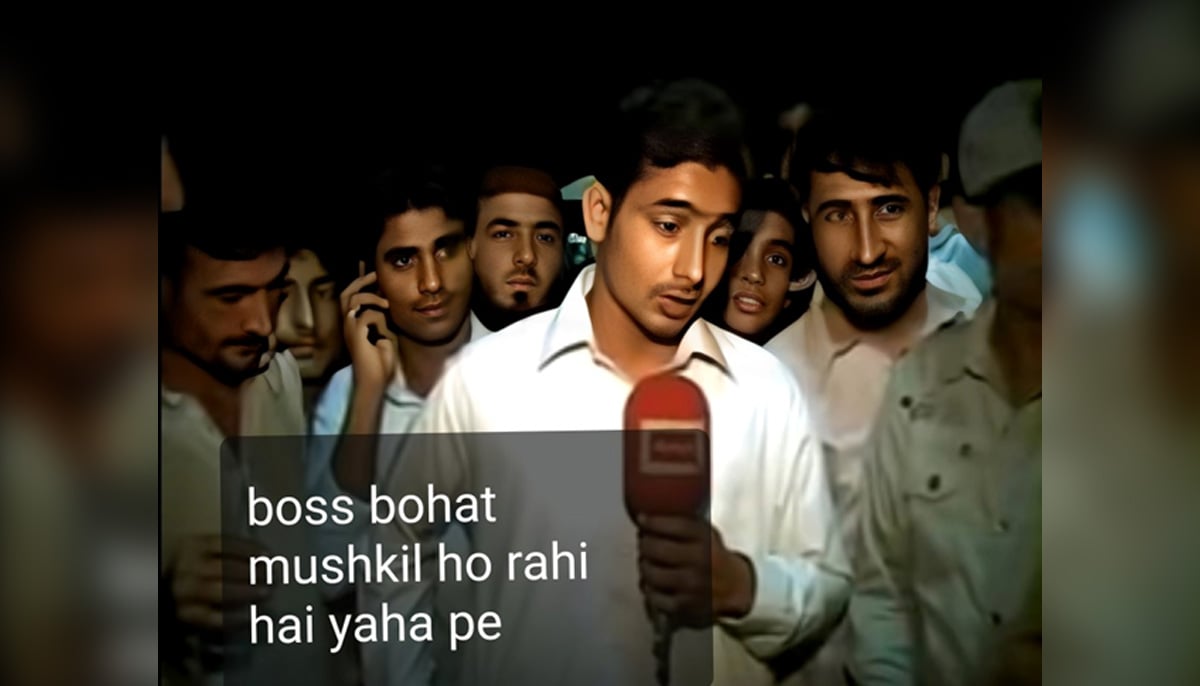 In 2018, during the emergence of the #MeToo movement in China, where women shared their stories of sexual abuse and harassment, memes proved to be very subversive. Images of rice and bunnies were used as coded communication to bypass state control on social media where this could be censored.
Similarly, internet memes had a crucial take in the 2014 Crimean crisis, when Russia invaded and then annexed the Crimean Peninsula in Ukraine, memes were used by the people to criticise the government.
"Memes, as we know them today, are part of the common language that internet users employ to communicate on all possible topics," Anastasia Denisova, who lectures on journalism at the University of Westminster in the United Kingdom, writes in her book Internet Memes and Society. In her views, memes are a part of 'tactical media,' and a powerful tool which can stir online activism.
Memes: A self-injected anaesthesia to youth
One of the most detrimental impacts of these internet memes is that the people, particularly the young generation of Pakistan who are more often seen indulging in memes on social media platforms, have become insensitive to their cruelty and inhumanity, even when they themselves are the affectees.

From a psychological point of view, this numbness and unperturbed attitude, which has taken over a big portion of the youth, is only found in those who are extremely addicted to memes. As a result, issues like social injustice and other evils in society don't have much of an impact on such individuals.
For instance, if any private or state institution is exposed to practising bribery, a lot of people are seen engrossed in mocking and humiliating that institution through memes, but not speaking properly against those responsible and holding them accountable.
Nevertheless, be it a politician, a state institution, or any influential individual, these internet memes have proved to be an effective tool for bringing the wrongdoings of anyone into the limelight without making a boiling scandal of it.
Pakistani memes in an unbeatable prime
Going viral globally is routine for memes, as the idea has penetrated almost all parts of the world and has led people to develop a sense of understanding and constructing them. 
Pakistani memes, however, have comparatively been acclaimed for being more creative and perplexing, while encompassing the most recent trends that emerge on the scene.
Surprisingly, the British Broadcasting Corporation's (BBC) Urdu online service compiled Pakistani memes in a video titled 'Pakistan Memes Ki Dunya Mein Wah Wah' (meaning: Global acclaim for Pakistani memes) in 2022 — a testament to the popularity and supremacy of Pakistani memes.
Meme culture in Pakistan now seems to be serving a good cause as well, for it has normalised social critique and commentary on the misconduct of those in power under the veil of entertainment.
As long as this criticism by memes doesn't openly commit the offence of defaming someone through name-calling, anything or sort of content about anyone could be turned into a meme and used for this purpose.
Influx of employment in digital marketing
One of the many potential and fruitful repercussions of this meme culture is that it has led to the adoption of those business models and marketing strategies where brands, with marketing objectives in mind, opt to endorse their products or services with the help of memes, and subsequently leading to a significant influx of employment opportunities in the sphere of digital marketing.
Mohammad Huzaifa, Chief Executive Officer of Tenfolds Media — a Karachi-based marketing company, said marketing firms execute such strategies for their promotional campaigns running on digital platforms mostly, as people are more likely to interact with their meme-focused content, leading to an increased brand recall and slightly better engagement.
Among Asian countries, significant integration of meme marketing has not been witnessed so far in Pakistan; however, this trend has been adopted more by India as well as beyond Asian countries, added Huzaifa.
He claims that here in Pakistan, most of the brands consider meme marketing as a direct threat to their brand image, and subsequently abstain from employing strategies focusing on meme-orientated content.
Muhammad Fahad, co-founder and CEO of Karachi-based marketing firm Instinct Group, said meme marketing has only been marginally implemented in Pakistan.
"Even though it isn't as common as in some other nations, it is nonetheless incorporated into digital advertising campaigns, particularly by businesses that cater to younger consumers," Fahad said.
Memes, he added, have a likelihood of going viral, boosting brand awareness and participation if used correctly and it is vitally crucial to first understand your audience, the cultural setting and making sure the meme fits with your brand's image.
Brands, according to Fahad, have begun frequently using meme-focused content in an effort to engage with people on a human level and make their messaging more approachable. However, the audience's shifting preferences will determine how long it lasts in Pakistan's digital marketing environment as "trends can change quickly.
"Meme marketing has not been adopted substantially in our indigenous marketing industry"
The Instinct Group CEO maintained that to produce meme-focused material that connects with the audience, creative people have been hired by marketing companies, "particularly by businesses that cater to younger consumers," and the criteria to hire such individuals is based on how knowledgeable they are about social media trends, humour, and their capacity to develop relatable content that is also in line with the company's mission.
However, Huzaifa contradicted the claim of proper hiring of individuals for the production of meme-centric content.
"Meme marketing has not been adopted substantially in our indigenous marketing industry, and the demand for such content from clients' end has not prompted marketing firms to hire people for full-time roles," he said.
---
 Syed Saif Hassan is a staffer at Geo.tv. He tweets @syedsaif__